Augsburg Local is a campaign to leverage Augsburg's purchasing power to support local businesses.
Purchasing at Augsburg takes two forms:
Individual – purchasing done by Augsburg faculty, staff, and students often in close proximity to campus;
Institutional – the goods and services that Augsburg purchases through contracts with various vendors and suppliers throughout the region.
The Augsburg Local campaign will include a variety of activities and strategies to intentionally connect locally owned, Black/Indigenous/People of Color (BIPOC) owned, and Femmes/Trans/Womxn (FTW) owned businesses to the economic benefits generated by both types of purchasing.
In addition to purchasing, Augsburg's investment portfolio represents another opportunity for leveraging the institution's economic resources to strengthen the health and vitality of our community. Toward that end, the Augsburg Local campaign will work to shift a portion of Augsburg's investment portfolio to community-minded banks and financial institutions that yield economic benefit to underserved communities.
Why is local purchasing important for Augsburg?
Local Business Partner Profiles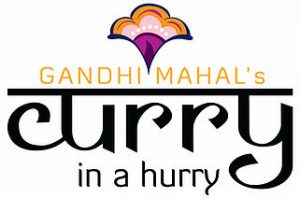 Created by the owner who operated Gandhi Mahal starting in 2008, Curry in a Hurry has been serving delicious Indian dishes to the Seward neighborhood since October of 2020. Gandhi Mahal was burned during the uprising in May of 2020, but this did not stop the business's service to the community. Curry in a Hurry continues to think globally and act locally. They work to respond to community needs and use food as a way to spark conversation and offer community support. From providing meals to Line 3 protestors to redirecting their liquor sales into the community, Curry in a Hurry has proven time and time again that they are more than just a restaurant, but rather an integral neighborhood partner. These examples are some of the many reasons that Augsburg Local is excited to partner with Curry in a Hurry. Not only is Curry in a Hurry an established community partner– their food has been voted the Best Indian Food in the city of Minneapolis. You can support their community efforts while enjoying the owner's family recipes such as veggie curry or chicken tikka masala. To learn more about Curry in a Hurry, visit their Facebook page or stop in to taste the best Indian food in the city!
---
Keefer Court is an Asian Bakery and Cafe located in the heart of the West Bank at the intersection of Cedar and Riverside. The only Chinese bakery in the Twin Cities, they have proudly served handmade traditional pastries in this location since 1983. You can join enjoy lunch, dinner, take out or just stop by to grab one of their delicious sweet or savory buns! To check out the newest menu items and special events make sure to follow Keefer Court on Instagram.
---

The West Bank Diner as been serving some of the best East African food to the Cedar Riverside neighborhood since they opened in 2012. Enjoy full or half orders of basmati rice with your choice of meat or veggies which are infused with authentic herbs and spices. The Diner also serves a traditional East African breakfast every day from 6am to 11am. Whether you are in the mood for a filling breakfast to start your day or a full order of rice to share with friends to end the day make sure you stop in to the West Bank Diner!
---

Acadia is a restaurant, craft beer bar, and music venue located in the heart of Minneapolis's West Bank. Inhabiting the space that was once home to the cultural and musical landmark the New Riverside Café, Acadia aims to keep up the tradition by providing entertainment for the West Bank and Minneapolis communities seven days a week.To stay up to date on the weekly food and drink deals as well as upcoming events, check out the Facebook page. Stop in to have a cold beverage of your choosing, a juicy burger or to discover your next favorite local artist today!
---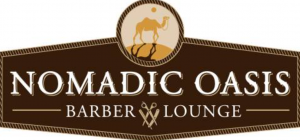 Nomadic Oasis is a five star barber lounge conveniently located on Franklin Avenue. Master Barber, Faysal Osman, opened the shop in 2018 with a vision to offer a high quality, comfortable experience to a diverse customer base. Nomadic Oasis Barber Lounge is more than just a place to get a haircut and shave. Osman says: "As nomadic people, we are used to being on the move. My business is an oasis were you can take a break, relax, and leave feeling restored."
---
"Unlike the food of almost any other country, Ethiopian cuisine has grown in a vacuum, undiluted by outside forces. Its mountainous geography kept it largely isolated from its neighbors, and unlike other African countries, Ethiopia escaped European domination, except for a five-year Italian occupation/war with Italy. Only its position as a stop on ancient trade routes brought Ethiopia the cardamom, cloves and cinnamon, fenugreek, turmeric and other spices that are used so creatively." Check out Dilla's extensive vegetarian options, and don't miss their weekly Thursday and Sunday lunch buffets. They're also open every day until 2am for those late-night cravings and study breaks.
---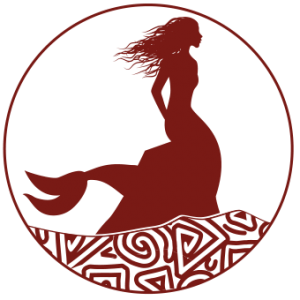 Opened in 1990, the Red Sea was Minneapolis' first Ethiopian restaurant, and is proud to continue to serve the best of traditional Ethiopian and Eritrean cuisine, including a variety of vegetarian options. Attached to the historic restaurant is a full bar, stage, and dance floor, with a Happy Hour every day and performances from local bands and DJs.
---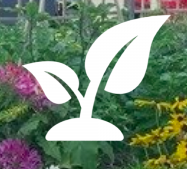 Find "Everything you need to DIY your own Urban Homestead" at Jack's, from standard hardware to gardening supplies to chicks and chicken supplies. Co-owned by lifetime Minneapolis residents Justin and Nancy, Jack's Hardware and Farm Supply is built on a dedication to sustainability and empowering individuals, and they offer decades of urban farming knowledge in addition to high quality products.
---
Located in the heart of Cedar Riverside sine 1989, The Cedar presents 200+ shows a year featuring world legends to up-and-coming new bands. They are proud to present unique voices from around the globe and commission new artists to fulfill its mission of promoting intercultural appreciation through global music. Follow them on Facebook, Instagram, and Twitter to stay in the loop on upcoming events and announcements.
---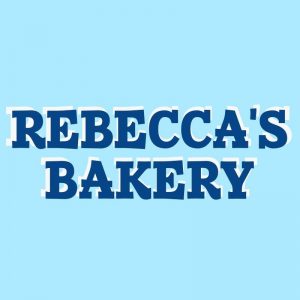 Rebecca's Bakery makes Authentic Italian cakes, cookies, zeppole, bomboloni, ricotta, crostata, baklava, and much more. The bakery is named after an Auggie and owned by her mom! Stop by for a decadent treat or a simple breakfast, or order delivery to cater your party or event. Follow them on Facebook for updates and mouth-watering photos.
---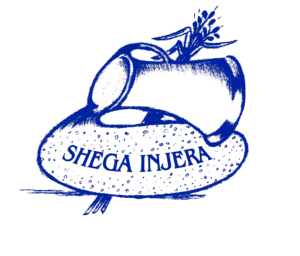 Look no further for all your East African home cooking needs! Shega Foods provides authentic spices, injera, berbere, Ethiopian coffee beans, and much more. "Our story starts over 30 years ago, with the stories told by elders about our ancestors while cooking the foods that has formed the life we have today. Since arriving to America, we have worked hard to preserve these stories and formed that spirit into the Shega Foods we bring to you today." Follow them on Facebook and Instagram.
---

Located in the old Pita King building, Seward Grill offers a classic selection of halal Mediterranean food. Known for their delicious falafel, kofta, and fries, they're open until 9pm to satisfy your late night cravings.
---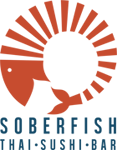 A collaboration between the owners of East Side Thai and Sushi Tango, Soberfish is a sophisticated yet affordable Asian fusion restaurant and bar. BIPOC- and FTW-owned, it's perfect for happy hour appetizers with friends, a quick meal on your lunch break, or a luxurious dinner any night of the week.
---

Shabelle Grocery and Restaurant is your one-stop shop for African cooking ingredients and fresh-cooked meals. They offer high-quality and authentic ingredients ranging from specialty meats and fish, grains, grocery, oils, fresh produce, and spices in addition to a full restaurant and deli. The grocery is open until 10pm and the restaurant and deli until 9pm daily to serve you the best anytime of day.
---

This hip vintage seller stocks hand-picked items from Minneapolis and other cities around the country. They specialize in trendy t-shirts, sweatshirts, jackets, and shoes, and are open for buying, selling, and trading seven days a week. If you prefer to stay socially distanced, browse and buy online, and be sure to follow on Facebook and Instagram to stay up to date on any special deals or events and get first dibs on prime new stock.
---
Local Sourcing with Augsburg Dining Services
Augsburg Local is excited to announce that dining services has begun sourcing their tofu from MinnTofu! MinnTofu is a local Minnesota startup that is focused on producing locally farmed and environmentally sustainable plant based foods. The soy beans that are used in the MinnTofu are all locally sourced from a farmer in St. Peter, MN. For more information about the product and for delicious recipes visit the MinnTofu website.
Follow our Campaign on Instagram
Our stories include a variety of BIPOC businesses you can support in the Twin Cities. The coming weeks we will be highlighting specific businesses within the Cedar-Riverside, Seward and Phillips neighborhoods.
Why local purchasing important
Community has and always will be at the heart of the Augsburg experience. Augsburg University educates students to be informed citizens, thoughtful stewards, critical thinkers, and responsible leaders. The strength of this powerful experience is supported by an engaged community that is committed to intentional diversity in its life and work.
The Augsburg Local campaign is directly related to two institutional commitments that are at the heart of Augsburg's commitment to community: environmental sustainability and Augsburg's role as an anchor institution.
Environmental Sustainability
Augsburg is committed to improving the environmental impact of the university and is dedicated to meeting the goals laid out in our climate commitments and other initiatives.
Using the Wellness Sustainability Model shown above, Augsburg University strives to demonstrate that climate, economic, social justice and health issues are all deeply connected and ignite one another. The Augsburg Local campaign deepens our community values and advances sustainability commitments in a variety of ways. Supporting the local economy strengthens our community's overall wellbeing, giving businesses the support they need so that they can support their employees and the people they serve. The environment gives us our economy, our society, and contributes significantly to our physical and mental wellness. Buying Local reduces packaging, processing, and transportation waste which helps ameliorate the already suffering environment on which we depend.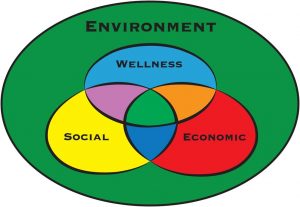 Image and model credit: Bemidji State University Sustainability
The neighborhoods that will be a particular focus of Augsburg Local – Cedar-Riverside, Seward, and Phillips – have been designated as Green Zones by the City of Minneapolis.  These are areas disproportionately affected by the cumulative negative effects of environmental pollution as well as social, political, and economic vulnerability.
Role as an Anchor Institution
As an anchor institution, Augsburg is committed to contributing to the health, safety, and vitality of the community of which we are a part.  We mobilize institutional resources in ways that build strong, mutually beneficial community partnerships and respond to community needs and opportunities.  Augsburg Local, by leveraging Augsburg's economic resources in the form of purchasing and investment dollars, builds a stronger, more sustainable local economy in a variety of ways. Local purchasing builds community wealth. Dollars spent at local businesses are more likely to stay in the community. Local businesses hire local residents.  Finally, local businesses contribute to the uniqueness and vibrancy of our neighborhoods.
Local and small businesses, particularly BIPOC and FTW owned, in the Twin Cities and across the Midwest have been hit disproportionately economically by the 2020 coronavirus pandemic and the civil uprisings.  Augsburg Local represents a concerted, focused effort to support these businesses at a time when the need for investment in these businesses is particularly urgent.
What we mean by "local"
Local purchasing can be defined in a myriad of ways, whether by a geographic radius, economic partnerships, and/or social relationships.  Augsburg Local identifies "local" by considering a set of priorities aligned with the Wellness Model for Sustainability.  These priorities not only help to advance sustainability at Augsburg University, but can help advance sustainability efforts among partner businesses.
Economic:
Size of business: # of employees, profit margin for sector, # of stores/franchises owned (supporting the infrastructure of a local economy in Cedar-Riverside, Seward, and Phillips)
Type of business: B Corps, Cooperative, Employee-owned, Union-friendly, nonprofit
Treatment of employees at all levels (pay, hiring practices, etc.)
Connection & investment in the local economy (are they also invested in local?)
Social:
BIPOC-owned, FTW-owned
Engagement, support, & reputation among BIPOC & FTW communities (in Minneapolis)
Reputation in & relationship to community and in the sector
Relationship (depth, length, etc.) to Augsburg students, staff, faculty, & institution or the possibility of a partnership
Wellness:
Physical & mental health benefits to the purchaser (specifically in a pandemic- responsiveness to Covid-19 safety precautions)
Price of items/service for the purchaser
Quantity of, quality of, & access to (speed of) item/service for the purchaser
Environmental:
Definition of local: geography, individual vs. institutional purchase, item/service purchase
Commitment to environmental sustainability
Product-use, packaging & waste disposal operations
Types of investments
How does Augsburg Local work?
Partner
Augsburg Local partners with neighborhood business associations and small business support organizations. We support their efforts to drive business to stores and restaurants located in neighborhood commercial corridors like Cedar Avenue and Franklin Avenue.
Promote
Augsburg Local informs members of the Augsburg community about local businesses. We amplify their stories, highlight goods and services that they have available, and share information about discounts and promotions.
Procure
Augsburg Local identifies local vendors that provide goods and services used by the University.  We work to add these vendors to the University's supply chain by identifying and addressing barriers that may be standing in the way.