Acadia is a restaurant, craft beer bar, and music venue located in the heart of Minneapolis's West Bank. Inhabiting the space that was once home to the cultural and musical landmark the New Riverside Café, Acadia aims to keep up the tradition by providing entertainment for the West Bank and Minneapolis communities seven days a week. To stay up to date on the weekly food and drink deals as well as upcoming events, check out the Facebook page. Stop in to have a cold beverage of your choosing, a juicy burger or to discover your next favorite local artist today!
---
Located in the heart of Cedar Riverside sine 1989, The Cedar presents 200+ shows a year featuring world legends to up-and-coming new bands. They are proud to present unique voices from around the globe and commission new artists to fulfill its mission of promoting intercultural appreciation through global music. Follow them on Facebook, Instagram, and Twitter to stay in the loop on upcoming events and announcements.
---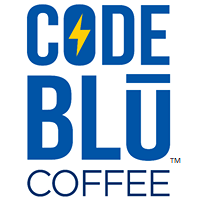 Code Blu, a down-to-earth independent coffeeshop and roastery, is the local answer to any and all caffeination needs in the Seward neighborhood. Fan favorites include the cold-press coffee and almond mocha, paired with a scrumptious fresh pastry. Follow them on Facebook and Instagram.
---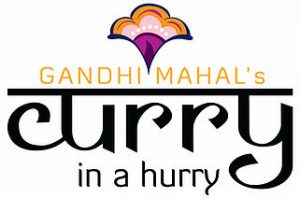 Created by the owner who operated Gandhi Mahal starting in 2008, Curry in a Hurry has been serving delicious Indian dishes to the Seward neighborhood since October of 2020. Gandhi Mahal was burned during the uprising in May of 2020, but this did not stop the business's service to the community. Curry in a Hurry continues to think globally and act locally. They work to respond to community needs and use food as a way to spark conversation and offer community support. From providing meals to Line 3 protestors to redirecting their liquor sales into the community, Curry in a Hurry has proven time and time again that they are more than just a restaurant, but rather an integral neighborhood partner. These examples are some of the many reasons that Augsburg Local is excited to partner with Curry in a Hurry. Not only is Curry in a Hurry an established community partner– their food has been voted the Best Indian Food in the city of Minneapolis. You can support their community efforts while enjoying the owner's family recipes such as veggie curry or chicken tikka masala. To learn more about Curry in a Hurry, visit their Facebook page or stop in to taste the best Indian food in the city!
---
"Unlike the food of almost any other country, Ethiopian cuisine has grown in a vacuum, undiluted by outside forces. Its mountainous geography kept it largely isolated from its neighbors, and unlike other African countries, Ethiopia escaped European domination, except for a five-year Italian occupation/war with Italy. Only its position as a stop on ancient trade routes brought Ethiopia the cardamom, cloves and cinnamon, fenugreek, turmeric and other spices that are used so creatively." Check out Dilla's extensive vegetarian options, and don't miss their weekly Thursday and Sunday lunch buffets. They're also open every day until 2am for those late-night cravings and study breaks.
---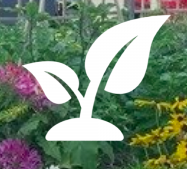 Find "Everything you need to DIY your own Urban Homestead" at Jack's, from standard hardware to gardening supplies to chicks and chicken supplies. Co-owned by lifetime Minneapolis residents Justin and Nancy, Jack's Hardware and Farm Supply is built on a dedication to sustainability and empowering individuals, and they offer decades of urban farming knowledge in addition to high quality products.
---
Keefer Court is an Asian Bakery and Cafe located in the heart of the West Bank at the intersection of Cedar and Riverside. The only Chinese bakery in the Twin Cities, they have proudly served handmade traditional pastries in this location since 1983. You can join enjoy lunch, dinner, take out or just stop by to grab one of their delicious sweet or savory buns! To check out the newest menu items and special events make sure to follow Keefer Court on Instagram.
---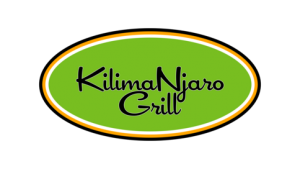 "Bringing the flavors of Kenya and Africa to Minnesota," Chef Jojo is giving new life to the historic Viking Bar space on Riverside Ave. and 19th Ave. S. "I grew up in Nairobi, Kenya, where I was exposed to Kenyan, Indian, and Middle Eastern food. I learned to make West African food at a restaurant I previously worked, my spouse is from Southeast Asia, and I now call Minnesota home. So, while my primary influence is Kenyan cooking, I incorporate all these other cultures that I have been privileged to be part of to create dishes that are uniquely a Chef Jojo creation and truly cross-cultural," Chef Jojo writes. Call ahead or dine in for an exquisite and affordable meal that highlights foods' natural flavors with subtle blends of spices.
---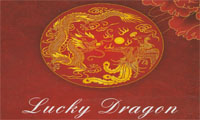 Lucky Dragon offers a wide array of Chinese and Vietnamese cuisine and a classic all-you-can-eat buffet every weekday from 11:30-3. Try the beef tenderloin vegetable stir fry, pork peapod stir fry, or tofu spicy golden stir fry all day long or late into the night.
---

Since 1970, the iconic Midwest Mountaineering has met Cedar-Riverside's — and the broader Twin Cities Metro Area's — outdoors gear needs. Not only will their expert staff, enormous inventory, and unbeatable prices add up to the ideal shopping experience, but they offer a variety of free and paid workshops, classes, and events as well. Follow them on Facebook, Twitter, Instagram, and Youtube.
---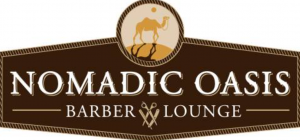 Nomadic Oasis is a five star barber lounge conveniently located on Franklin Avenue. Master Barber, Faysal Osman, opened the shop in 2018 with a vision to offer a high quality, comfortable experience to a diverse customer base. Nomadic Oasis Barber Lounge is more than just a place to get a haircut and shave. Osman says: "As nomadic people, we are used to being on the move. My business is an oasis were you can take a break, relax, and leave feeling restored."
---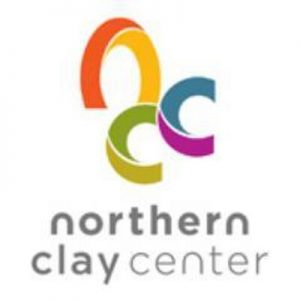 Established in 1990, Northern Clay Center is an all-purpose ceramic arts organization. They offer free and paid workshops, lectures, classes, fellowships and residencies, publications, and a gallery/gift shop full of the delightful and the divine. Follow them on Instagram, Facebook, Twitter, and Youtube.
---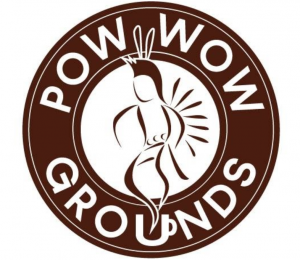 Pow Wow Grounds is a Native-owned coffeeshop and community hub located in the heart of the American Indian Cultural Corridor. Stop by early on Thursdays and Fridays for their famous fry bread tacos and fry bread pizzas! They also share space with the landmark All My Relations Arts gallery and the Four Sisters Farmers Market, which centers on Indigenous and hyper-local foods. Follow Pow Wow Grounds on Facebook and Instagram.
---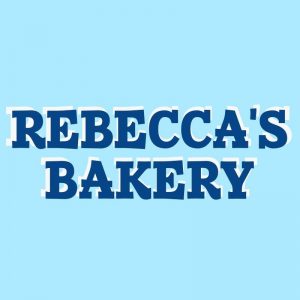 Rebecca's Bakery makes Authentic Italian cakes, cookies, zeppole, bomboloni, ricotta, crostata, baklava, and much more. The bakery is named after an Auggie and owned by her mom! Stop by for a decadent treat or a simple breakfast, or order delivery to cater your party or event. Follow them on Facebook for updates and mouth-watering photos.
---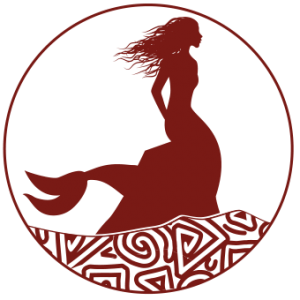 Opened in 1990, the Red Sea was Minneapolis' first Ethiopian restaurant, and is proud to continue to serve the best of traditional Ethiopian and Eritrean cuisine, including a variety of vegetarian options. Attached to the historic restaurant is a full bar, stage, and dance floor, with a Happy Hour every day and performances from local bands and DJs.
---

Located in the old Pita King building, Seward Grill offers a classic selection of halal Mediterranean food. Known for their delicious falafel, kofta, and fries, they're open until 9pm to satisfy your late night cravings.
---

Shabelle Grocery and Restaurant is your one-stop shop for African cooking ingredients and fresh-cooked meals. They offer high-quality and authentic ingredients ranging from specialty meats and fish, grains, grocery, oils, fresh produce, and spices in addition to a full restaurant and deli. The grocery is open until 10pm and the restaurant and deli until 9pm daily to serve you the best anytime of day.
---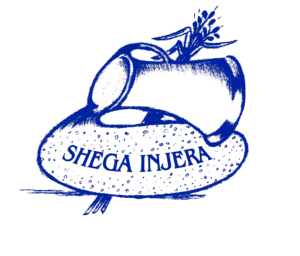 Look no further for all your East African home cooking needs! Shega Foods provides authentic spices, injera, berbere, Ethiopian coffee beans, and much more. "Our story starts over 30 years ago, with the stories told by elders about our ancestors while cooking the foods that has formed the life we have today. Since arriving to America, we have worked hard to preserve these stories and formed that spirit into the Shega Foods we bring to you today." Follow them on Facebook and Instagram.
---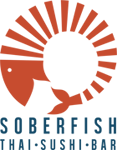 A collaboration between the owners of East Side Thai and Sushi Tango, Soberfish is a sophisticated yet affordable Asian fusion restaurant and bar. BIPOC- and FTW-owned, it's perfect for happy hour appetizers with friends, a quick meal on your lunch break, or a luxurious dinner any night of the week.
---

This hip vintage seller stocks hand-picked items from Minneapolis and other cities around the country. They specialize in trendy t-shirts, sweatshirts, jackets, and shoes, and are open for buying, selling, and trading seven days a week. If you prefer to stay socially distanced, browse and buy online, and be sure to follow on Facebook and Instagram to stay up to date on any special deals or events and get first dibs on prime new stock.
---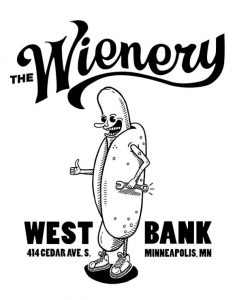 Since 2000, the Wienery has been the latest in a long and storied line of beloved neighborhood diners in its location on Cedar and Riverside. Their fresh and affordable fare includes a full breakfast menu as well as an array of burgers, dogs, and fries, with options ranging from the classic (pancakes, polish dogs) to the outlandish (Picnic Fries, Tasmanian Devil). Follow them on Facebook and Instagram.
---

The West Bank Diner as been serving some of the best East African food to the Cedar Riverside neighborhood since they opened in 2012. Enjoy full or half orders of basmati rice with your choice of meat or veggies which are infused with authentic herbs and spices. The Diner also serves a traditional East African breakfast every day from 6am to 11am. Whether you are in the mood for a filling breakfast to start your day or a full order of rice to share with friends to end the day make sure you stop in to the West Bank Diner!