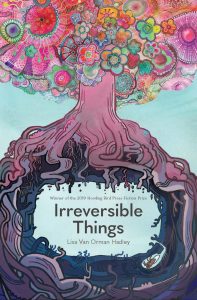 Congratulations to Lisa Von Orman Hadley, winner of the 2019 Howling Bird Press Fiction Prize, on the publication of Irreversible Things.
Columbia Journal: "From the time we are young, we ask questions about the stories we are told. We want to know, sometimes even demand to know: Is this a true story? What really happened? And if presented with the ambiguous "based on a true story" explanation, we might find ourselves asking: Then which parts of it were real? But are these earnest questions foundational to the way we conceptualize stories, or is this impulse a pesky side effect of the way we are taught to think and categorize narratives?"
Forward Reviews: "Thoughtful and funny, Irreversible Things plays with the forms of short stories, novels, and memoirs, resulting in hybrid text that articulates change across a lifetime."
Irreversible Things  is available in the Augsburg bookstore and online through Small Press Distribution beginning November 12, 2019.
– – – – – – – – – – – – – – – – – – – – – – – – – – – – – – – – – – – – – – – –
Howling Bird Press is the publishing house of Augsburg's MFA in Creative Writing. We offer an annual book contest in alternating genres: poetry, fiction, and nonfiction. The contest is open to emerging and established authors, and receives submissions from across the country. Each year, the winner is awarded a $1,000 cash prize along with book publication in the fall, including distribution by Small Press Distribution. The author is also invited to speak at our program's summer residency in July.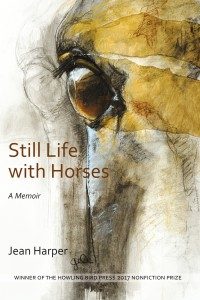 Howling Bird Press is staffed by students enrolled in the Publishing Concentration of our MFA program, a two semester sequence of ENL 527: Publishing I in the fall and ENL 528 Publishing II in the spring. Led by a professor with many years of experience in literary publishing, the students handle all the work of running a press, including acquisitions, editing, graphic design, production, marketing, and distribution.
The Publishing Concentration is open for enrollment to Augsburg MFA students in all genres: fiction, poetry, creative nonfiction, screenwriting, and playwriting. It is also open to writers who have completed MFA Programs or equivalent graduate study at Augsburg or other institutions.
Visit our Submittable page for contest information, follow Howling Bird Press on Facebook, and visit the Howling Bird Press website.  Howling Bird Press books are available in the Augsburg bookstore and online through Small Press Distribution.