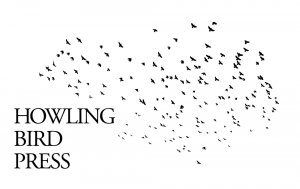 Visit the Howling Bird Press website for the latest HBP news! You can also visit our Submittable page for contest information and follow Howling Bird Press on Facebook. Howling Bird Press books are also available in the Augsburg bookstore and online through Small Press Distribution.
Howling Bird Press is the publishing house of Augsburg's MFA in Creative Writing. We offer an annual book contest in alternating genres: poetry, fiction, and nonfiction. The contest is open to emerging and established authors, and receives submissions from across the country. Each year, the winner is awarded a $1,000 cash prize along with book publication in the fall, including distribution by Small Press Distribution. The author is also invited to speak at our program's summer residency in July.
Howling Bird Press is staffed by students enrolled in the Publishing Concentration of our MFA program, a two semester sequence of ENL 527: Publishing I in the fall and ENL 528 Publishing II in the spring. Led by a professor with many years of experience in literary publishing, the students handle all the work of running a press, including acquisitions, editing, graphic design, production, marketing, and distribution.
The Publishing Concentration is open for enrollment to Augsburg MFA students in all genres: fiction, poetry, creative nonfiction, screenwriting, and playwriting. It is also open to writers who have completed MFA Programs or equivalent graduate study at Augsburg or other institutions.
– – – – – – – – – – – – – – – – – – – – – – – – – – – – – – – – – – – – – – – –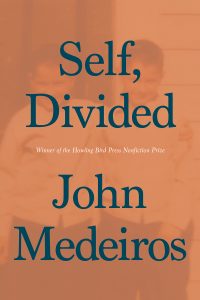 Since its inception five years ago, Howling Bird Press has published six winning manuscripts, with authors who have gone on to do wonderful things. The press has also been recognized for its work in Poets & Writers, Kirkus, Foreword Reviews, Columbia Journal, The Minneapolis Star Tribune, The Literary Review, and The St. Paul Pioneer Press.
This year's title, Self, Divided by John Medeiros, is the winner of the 2020 Nonfiction Prize.
Previous winning books are Irreversible Things, by Lisa Van Orman Hadley, winner of the 2019 Fiction Prize; Simples, by KateLynn Hibbard, winner of the 2018 Poetry Prize; Still Life with Horses, by Jean Harper, winner of the 2017 Nonfiction Prize; The Topless Widow of Herkimer Street, by Jacob M. Appel, winner of the 2016 Fiction Prize; and At the Border of Wilshire & Nobody, by Marci Vogel, winner of the 2015 Poetry Prize.
This fall, students will be reading poetry manuscripts in preparation for the 2021 prize.
– – – – – – – – – – – – – – – – – – – – – – – – – – – – – – – – – – – – – – – –
Howling Bird Press authors are not the only success story. The publishing alumni have gone on to great things as well!
Tracy Ross published her books Broken Signals and James Dean and the Beautiful Machine.
Colin Mustful founded his own press, History through Fiction.
Ashley Cardona and Amanda Symes have won writing contests, publishing poetry and fiction (respectively) as part of anthology collections.
Three students have continued their studies in Georgetown University's publishing program (Gabe Benson), the University of Minnesota's MFA program (Brad Hagen), and Chicago School of Professional Psychology's graduate program in Counseling with a focus on creative writing in Art Therapy and trauma (Ciara Dall).