What does it take to get a job or get into graduate school? It's a combination of networking, being open to possibilities, and taking advantage of opportunities. At Augsburg, students gain hands-on experience, career exposure, and subject expertise that prepares them for success in life after college.
Student Success Stories
Trevor Rodriguez-Sotelo '13
Today: Graduate student at Clemson University's International Center for Automotive Research
At Augsburg: Physics major, men's track team sprinter, Augsburg Society of Physics Students and Augsburg Latin American Students president, biophysics researcher through the McNair Scholars Program, North Star STEM peer mentor, AugSem leader.
"I had the opportunity to do all the academic, cultural, and social activities I liked. I was able to do everything because of personal and academic support…the beautiful thing about Augsburg is that faculty and staff pay attention to their students. They care what kind of person I am and where I go after Augsburg."

Laurie Barger '13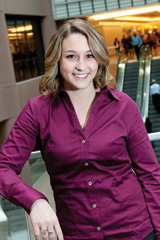 Today: Associate Analyst – Merchandising and Business Intelligence, Target Corporation
At Augsburg: Mathematics and Spanish major, played on the women's soccer team, studied abroad in Mexico and Cuba, tutored for the Math department, volunteered at a local social service agency doing taxes for low-income families, member of the Augsburg Business Association.
"From the moment I stepped on campus, I knew that Augsburg was going to give me the drive, motivation, and opportunities I would need to become successful. Through networking and community involvement, making strong relationships with my professors and peers, as well as being educated in a high-level, real-world environment, I was able to build a resume that made me stand out from everyone else. With the help of the Strommen Center and my professors, I was able to confidently take what I had learned and comfortably transition from a full-time student and intern to a full-time employee."

Jens Olson '10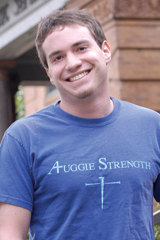 Today: medical student, University of Minnesota Medical School
At Augsburg: Biology major, Honors program, did research related to asthma and presented at a national conference, first-year orientation leader, studied abroad in Vietnam, volunteered and worked at hospitals, was a Fulbright ETA in Vietnam.
"Augsburg's emphasis on service and openness to all members of our world community not only aligned with my beliefs but helped me develop and shape myself into who I am today. The experiences I had at Augsburg and the relationships I developed with staff and faculty helped me decide that I wanted to serve others as a doctor and then get into medical school—definitely an accomplishment I am proud of."

Johanna Frykmark Kitzman '10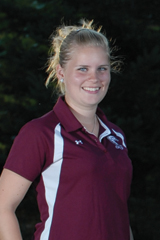 Today: EDI implementation analyst, SPS Commerce
At Augsburg: double major in international business and business management, Honors program, co-captain of women's golf team, worked in the alumni relations office.
"When I moved from Sweden to begin school at Augsburg, it was the first time I had set foot in the U.S. The international student staff, my golf coach, my team, and my professors all helped my get past my homesickness and establish friendships. Thanks to their support, I finished my degree and today I am happily married, working in the city, and own my very own American house in the suburbs."

Kathleen Watson '12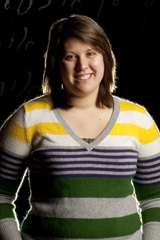 Today: Editorial Assistant at Lavender Media, Inc.
At Augsburg: Double major in theater arts and English, Honors program, Honors house president, did research on dramaturgy, member of Feminist Collective.
"My experience at Augsburg College allowed me to not only create a successful and fulfilling career—it allowed me to embrace and love who I am and use my talents and skills to work for a community I believe in. My job truly feels like my vocation: I'm using my gifts to meet a need in a community I advocate for and support."