SAVE THE DATE
Homecoming at Augsburg University is the perfect opportunity to return to campus and gather among friends. We look forward to welcoming you to campus for Homecoming 2018 on October 11-13, 2018!
Check out our gallery of photos from Homecoming 2017 
Registration hours
On Ho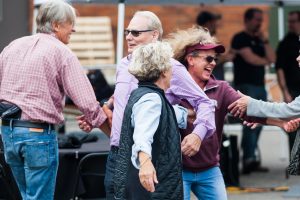 mecoming weekend when you arrive on campus for the first time, please go to the Homecoming check-in desk in Foss Atrium, just outside Hoversten Chapel, to pick up name tags, paid event tickets and printed schedules.
Online registration will close on 10/12 please contact the Alumni Relations office to register or come in person to the check in desk at Hoversten Chapel. Click the box to the right to register. A number of events sold out last year so don't miss the chance to be a part of Augsburg's first Homecoming as Augsburg University.
Celebrate reunion
Celebrating reunions this year are the classes of 1968, 1978, 1993, and 2008. If you are interested in being a part of your class reunion committee and helping to plan events for your class, contact the Alumni Office at 612-330-1085 or email alumni@augsburg.edu.
Back by Popular Demand
Auggie Talks! Join us for 30 minute insightful sessions presented by professors and fellow alumni on topics spearheaded by your class reunion groups. Check back soon for a full list of talks.
Get your Auggie gear
The bookstore, located in Oren Gateway Center (on Riverside between 21st and 22nd Avenues), will be open additional hours with great discounts! On Saturday, find bookstore items at the Taste of Augsburg football booth from
11 a.m.-3 p.m.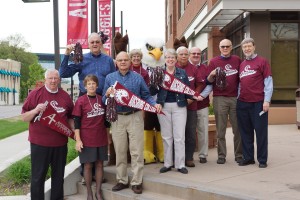 Please note that no refunds will be given should you need to cancel your attendance. You may transfer your admission/ticket or your registration cost will be used to cover the cost of the ticket or will be considered a gift to Augsburg's Annual fund