Register for the Alumni Award Ceremony
First Decade Award
Kacie Lucchini Butcher '13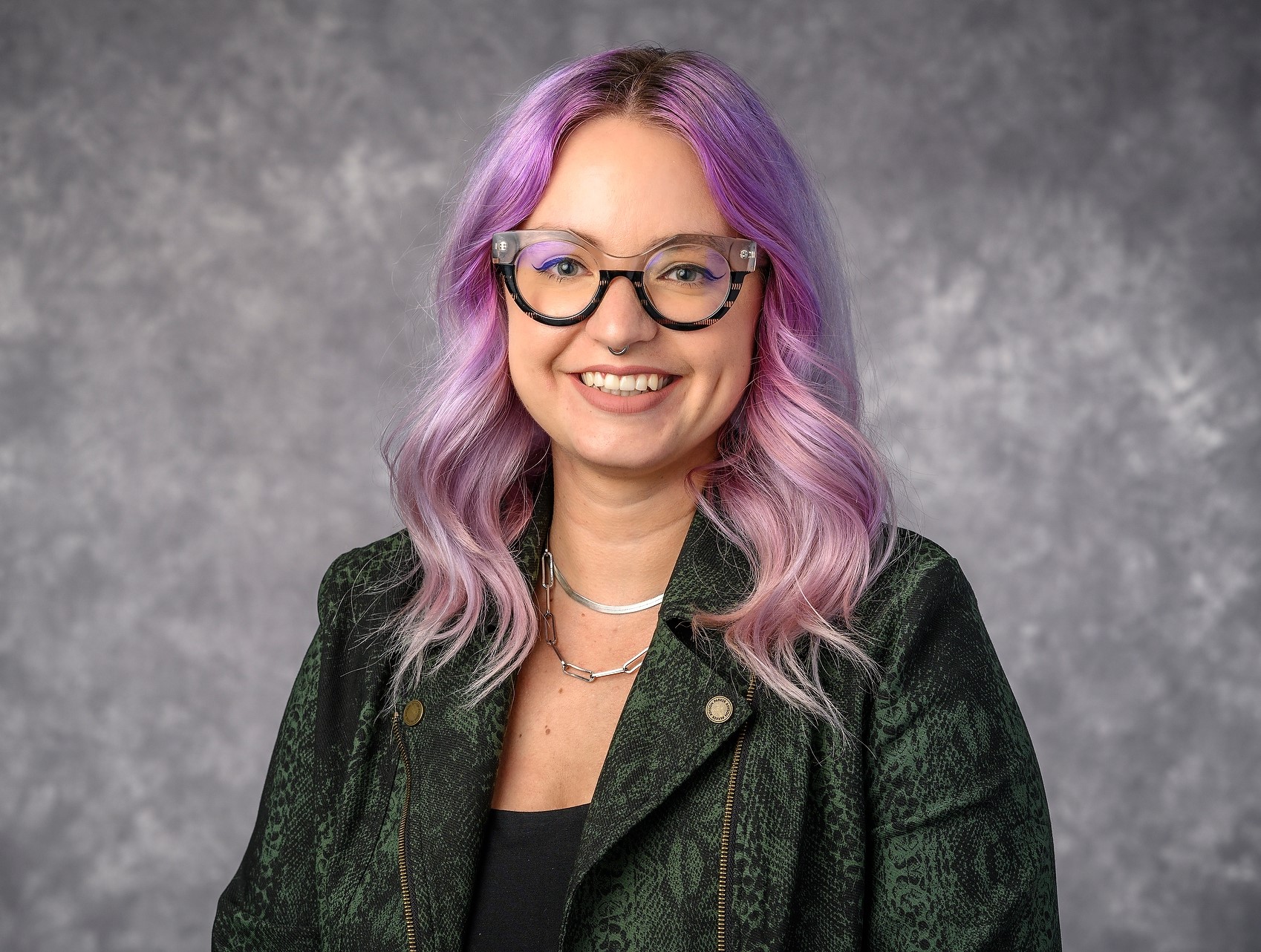 Kacie is currently the Director of the Rebecca M. Blank Center for Campus History, formerly known as the UW-Madison Public History Project, a university-wide effort to uncover and give voice to the histories of discrimination, exclusion, and resistance on campus. The project culminated in the Sifting & Reckoning physical and digital exhibitions, public lectures, curricular materials and more, that give space for the Madison community to reckon with this history. The Center was opened in summer of 2023 to continue and expand upon that work permanently.
Kacie Lucchini Butcher is an award-winning public historian whose work is dedicated to building empathy and advancing social justice. She approaches public history politically, utilizing history as a radical tool for cultural and social change.
Prior to her work at UW, Kacie was the co-curator of the award-winning exhibit Owning Up: Racism and Housing in Minneapolis which documented the history of racial housing discrimination and its effects on the city today. The exhibit was awarded the American Association for State and Local History Award of Excellence, the Josie R. Johnson Human Rights and Social Justice Award, and the National Council for Public History Student Project Award for its innovative approach to narrative history and its connection to public policy.
Kacie is active in the public history community– publishing, hosting events and community conversations, and teaching – and is the co-chair of the Membership Committee for the National Council on Public History.
Kacie holds a bachelor's degree in Art History (2013) from Augsburg University and a Master's degree in Heritage Studies & Public History (2019) from the University of Minnesota.
Andre Creighton '19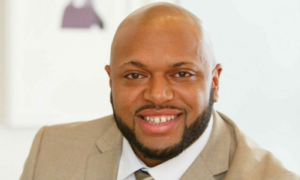 Andre Creighton, the co-founder and Chief Financial Officer of TurnSignl, epitomizes the spirit of community service. His unwavering dedication to empowering underrepresented communities has been a driving force in propelling positive change. With his formidable financial expertise, Creighton has not only steered TurnSignl's nationwide expansion but also continues to guide the company toward further growth in its current phase.
Educated with a B.A. in Public Accounting from Gustavus Adolphus College in 2013 and an MBA in Finance from Augsburg University in 2019, Creighton boasts over a decade of profound experience in accounting, finance, and operational prowess. Early in his career, he honed his skills during a four-year tenure in Public Accounting, specializing in taxation at prominent firms such as Lurie LLP and Baker Tilly LLP. Subsequently, he contributed his talents as a Senior Tax Analyst at Cargill Incorporated, where he played a vital role in shaping corporate tax strategy for 2.5 years. Prior to his pivotal role at TurnSignl, Creighton made substantial contributions as the lead Senior Financial Analyst at SPIRE Credit Union, actively participating in the development of their Finance department.
Beyond his illustrious professional journey, Creighton stands as a dedicated advocate for the community. He assumes the role of Head Football coach at Harding Senior High and Humboldt Senior High, a newly amalgamated co-op representing two Saint Paul Public Schools. His commitment extends to his participation on various advisory boards, including the Page Education Foundation, the Minnesota Vikings High School, and Rooted Philanthropic. Additionally, he is on two Board of Directors with the Saint Paul Area Chamber and Saint Paul College's Board of Directors. His professional achievements include recognition by the Minnesota/St. Paul Business Journal as a "Black Leader to Know" and he is the 2023 recipient of the Decade Award at Gustavus Adolphus College.
Andre is married (Erica Creighton) and has a 15-month-old son (Amari Creighton). They have two dogs, Chase and Kona.
Mychal Frelix '19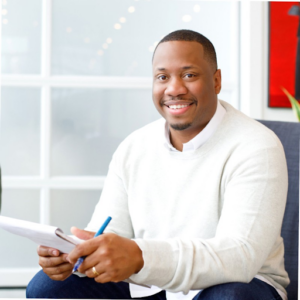 Mychal Frelix, the co-founder and Chief Operating Officer at TurnSignl, is a dynamic leader known for his significant contributions to the company's growth. Notably, he played a pivotal role in TurnSignl's expansion to all 50 states, including the District of Columbia, demonstrating his strategic vision and commitment to road safety and race and health equity nationwide.
Mychal's dedication extends beyond TurnSignl. He is also a co-founder and Vice President of Foreshadow, a nonprofit empowering inner-city youth to explore diverse career opportunities. Furthermore, he actively volunteers with various Twin Cities nonprofits, highlighting his passion for community service.
Before his role at TurnSignl, Mychal excelled at Sony Electronics, managing Enterprise Accounts and facilitating the adoption of innovative technology solutions by Fortune 500 companies. With ten years of technology, marketing, and sales experience, he has extensive knowledge in various domains, including cloud computing, Software as a Service, and electronics.
Mychal's educational background includes a bachelor's degree in Marketing from the University of St. Thomas and a master's degree in Business Administration with an emphasis on organizational leadership from Augsburg University. His remarkable achievements have earned him recognition as one of the Minneapolis/St. Paul Business Journal's "Black Leaders to Know" and as a "Notable BIPOC Executive" in Twin Cities Business Magazine. This recognition underscores his commitment to the University's mission of preparing future leaders in service to the world. Mychal Frelix's multifaceted contributions continue to make a positive impact on both the business world and his community.
Spirit of Augsburg Award
Paul S. Mueller '84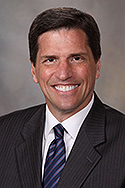 Doctor Paul S. Mueller joined the Mayo Clinic staff in 1995. He now serves as Regional Vice President of Mayo Clinic Health System—Southwest Wisconsin. He is a consultant in the Division of Community Internal Medicine in La Crosse, WI and the Division of General Internal Medicine in Rochester, MN. During 2009-2018, he was chair of the Division of General Internal Medicine in Rochester, one of the largest divisions of its kind in the United States. In 2018, he was appointed to his current role. He is a Professor of Medicine and a Professor of Biomedical Ethics in the Mayo Clinic College of Medicine and Science.
Doctor Mueller was born and raised in Minnesota. He completed his undergraduate studies at Augsburg University in Minneapolis, Minnesota. He received his medical degree and Master of Public Health degree from the Johns Hopkins University in Baltimore, Maryland. He completed his internship, residency, and chief residency in internal medicine at the Johns Hopkins Hospital. After several years on the Johns Hopkins staff, he joined the Mayo Clinic staff.
Doctor Mueller's clinical practice encompasses primary care and consultative internal medicine. In 2012, U.S. News recognized him as a "Top Internist".
Doctor Mueller has authored or co-authored more than 140 peer-reviewed publications and hundreds of book chapters, abstracts, letters, and columns. For more than 15 years, he has been an associate editor of New England Journal of Medicine Journal Watch General Medicine. His research is focused on ethical dilemmas associated with life-sustaining technologies, especially implantable cardiovascular devices, the imperatives to use these technologies in clinical practice, and advance care planning.
Doctor Mueller's teaching and mentoring has involved learners at all levels of medical education. He also has been recognized for excellence in teaching at all of these levels. His main teaching topics are general internal medicine, professionalism and biomedical ethics, and leadership. He has lectured at the local, national, and international levels.
Doctor Mueller is a fellow of the American College of Physicians (ACP) and the recipient of the Laureate Award from the Minnesota Chapter of the ACP. He is also a fellow of the Hastings Center, one of the world's leading bioethics research institutes.
Over the years, Doctor Mueller has been involved in many volunteer activities. He is a former member and chair of the Augsburg University Board of Regents. He recently served as national chair of Augsburg's "Great Returns" fundraising campaign, which raised nearly $130 million for scholarships, endowments, and other programs aligned with the university's strategic plan. His wife, Nancy, is a retired aerospace engineer and teacher and is highly engaged in her communities. They have three grown children.
The Distinguished Alumni Award
Tsehai Wodajo Lemu '97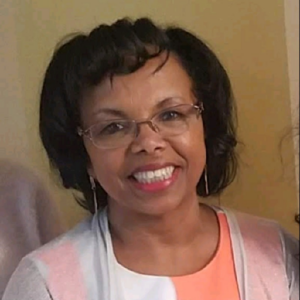 Tsehai has over 47 years of wide-ranging work experience, in teaching, directing programs, journalism, and social work to name a few. Established in 2004, she is the founder and Executive Director of an International Nonprofit Organization named Resources Enriching African Lives (REAL), which provides support for orphaned and disadvantaged Ethiopian girls to attend school, develop leadership skills and be self-sufficient to overcome poverty and become leaders. In addition to this volunteer work, she was a senior social worker at Hennepin County for 22 years. Also, she is an entrepreneur and started a food production business about a year ago.
She is a recipient of Leadership In Neighborhood Fellowship, an award for her work on domestic violence against African women. She has also received an International Social Justice Award for her work on the education and empowerment of Ethiopian girls and young women. Also, Tsehai is only one among 10 women honored with the Black Women Giving Back recipient in August of 2023. Finally, Tsehai received the Lifetime Oromo Humanitarian Women's Award.
Her educational background includes a BA in English Literature, from Addis Ababa University, Ethiopia, and Masters in Social Work from Augsburg University, Minneapolis, Minnesota.
Devoney Looser '89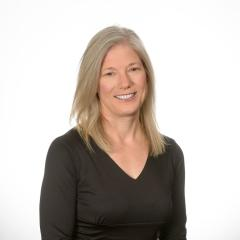 Devoney Looser—an internationally recognized expert on the history of women's writings, feminist literary criticism, and Jane Austen—has worked in higher education for thirty years. The author or editor of ten books, Looser has also published essays in The Atlantic, New York Times, Salon, Slate, The TLS, and The Washington Post. Her series of 24 30-minute lectures on Jane Austen was released through The Great Courses, Wondrium, and Audible in 2021, and she's been interviewed about Austen on CNN. Her most recent book, Sister Novelists: The Trailblazing Porter Sisters, Who Paved the Way for Austen and the Brontës (Bloomsbury, 2022), was made possible by the support of a Guggenheim Fellowship and an NEH Public Scholar Award.
Devoney is Regents Professor of English and Global Sport Scholar at Arizona State University, where she's taught since 2013. Prior to that, she was on the faculty at the University of Missouri-Columbia, Louisiana State University, the University of Wisconsin-Whitewater, and Indiana State University, after having completed her PhD in English, with a certificate in Women's Studies, in 1993 at the State University of New York at Stony Brook.
Devoney, who is originally from White Bear Lake, received a BA in English, summa cum laude, with minors in French and Communication, from Augsburg University in 1989, thanks to a President's Scholarship. A first-generation college student, Looser credits not only her fine English professors (notably Profs. Nicholl, Green, Swanson, and the late Profs. Palosaari and Mitchell) but her stint as co-editor of The Echo (under Librarian Boyd Koehler), her experience in Augsburg theatre (Prof. Bolton), a formative journalism course (Prof. Dalglish), and an affiliation with the Augsburg Honors Program (Profs. Pike, Crockett) with launching her into a meaningful life of teaching, writing, scholarship, speaking, and community service.
A childhood love of speedskating and roller skating led her to take up roller derby in middle age, where she's competed as Stone Cold Jane Austen. She is married to George Justice, Provost at the University of Tulsa, with whom she is raising two sons.
Jan Nelson Meslin '72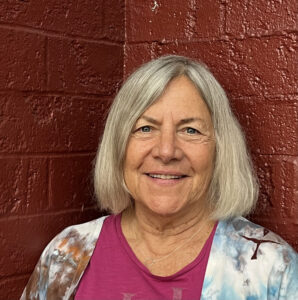 Jan is a human rights activist, especially for those most marginalized. She was raised in Rochester, and chose Augsburg partly to be in a big city where she also loved being near the U of M. She remembers going, along with others from Augsburg, on a school bus across the country to take part in perhaps the biggest anti-Vietnam march in Washington DC.
After graduating from Augsburg in Health and Physical Education, Jan married and moved on to graduate school at Indiana University. She taught and coached at the University of Louisville for two years, then moved on to the University of Houston where she received her EdD with a specialty in Physical Education and Measurement. That got her to a teaching position at San Diego State University, and once she got to California, she never wanted to leave. She and her husband raised two wonderful children there. She found her first Unitarian Universalist "home" in San Diego. No matter where she has lived since then, her UU faith is important to her.
In addition to teaching PE and coaching, Jan's career included IT in the corporate world and special education. But she found her true passion in activism.
Jan chaired the Board of her local interfaith community organization, and still serves with the UU Justice Ministry of California where she leads 4-day border trips in Tijuana. With Freedom for Immigrants, Jan founded one of the largest immigration detention visitation programs. She also helped to start other programs throughout the country, and played a role in shutting down 3 ICE detention centers in Orange County. She continues the work toward abolishing the private, for-profit, detention system as a Hotline and Direct Advocacy volunteer with FFI. Currently, Jan is an organizer with Allies for Immigration Justice San Luis Obispo County, where she leads monthly visits to detention centers in Bakersfield.
Although her focus is immigration justice, Jan sees many of today's issues as interconnected. She identifies with the Poor People's Campaign, a national call for moral revival. While advocating with them, she was arrested in Sacramento, and was also arrested on the day Arizona implemented its harsh anti-immigrant bill. She believes that for system change to happen, we must all be willing to step outside our comfort zones. Jan lives with her husband Pete in Cayucos, a small beach town on California's central coast. She still makes time to travel, socialize, and take walks on the beach.
James F. Rodde '74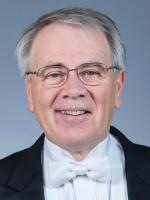 James Rodde, the Louise Moen-Hamilton Professor and Director of Choral Activities at Iowa State University, Ames, conducts the Iowa State Singers, the Iowa Statesmen, and teaches choral conducting and literature.  Choirs under his direction have toured internationally to critical acclaim and have been honored with performances at several distinguished music conferences, including thirteen regional and national conferences of the American Choral Directors Association and two national conferences of the National Collegiate Choral Organization.
An active clinician, Dr. Rodde has led regional ACDA honor choirs and over a dozen all-state choirs, most recently in Georgia, Texas, Kentucky, and Mississippi.  As a conducting mentor, one of his students won the 2005 ACDA National Undergraduate Conducting Competition.
Beyond his university duties, Dr. Rodde is the Artistic Director of the Des Moines Choral Society, a position he has held since 2003.  For more than a decade he served ACDA as the North Central Repertoire and Standards Chair for Men's Choirs, and he continues to edit and arrange choral music, with a number of published works. 
Dr. Rodde received his bachelor's degree from Augsburg University, Minneapolis, and his master's and doctoral degrees from the University of Iowa.  His chief early mentors were Leland Sateren, Dale Warland, and Don V Moses.  From 1985 to 2000 he served as Director of Choral Studies at the University of North Dakota, where he was honored with the Fine Arts Faculty Award for Teaching.