Check out a video from the 2022 Augsburg Distinguished Alumni Award Recipients
Nominate an Auggie for an award
First Decade Award
Van Hong '11
Van Hong is an immigrant from Siem Reap, Cambodia. Born in a small fishing village, he immigrated to St. Louis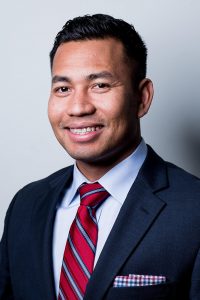 Park, Minnesota in 1998 via sponsorship from his refugee grandfather, Tuy Hoeurng Yim, and step-grandmother, Louise Yim. From a young age, Van learned to rely on soccer, school and violin to establish his community and shape his already unique Khmer immigrant identity.
He graduated from Augsburg in 2011 with a Bachelor of Science in Biology. Van is currently residing in New York City with his partner (and fiance), and is a Cybersecurity and Analytics Leader at PricewaterhouseCoopers. In addition to his professional life, Van dedicates his volunteer time to Spam FC Scholarship Foundation, a non-profit, which he and a group of his childhood friends co-founded in 2014 with a mission to help students who have been positively impacted by soccer pay for college.
Van has written two kid's books presenting children of color and immigrants. Additionally, Van was commissioned to deliver a digital painting project to highlight young women of color and immigrants in high school athletics.
Juventino Meza '11
Juventino was a member of the Latino Economic Development Center's Latino Scholarship Fund Selection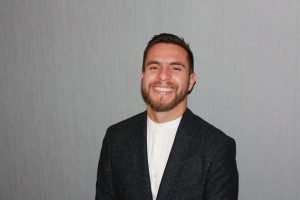 Committee from 2008-2017 and served in the Saint Paul's Mexican Consulate's Institute of Mexicans Abroad (IME) Fellowship Program selection committee from 2012-2015. He was named one of the "25 Under 25" by OutFront Minnesota in 2012 and is the youngest recipient of the Ohtli Award, the Mexican Government's highest recognition for a civilian, and a recipient of the Immigrant of Distinction Award from the Minnesota/Dakotas Chapter of the American Immigration Lawyers Association.
He co-founded NAVIGATE MN (now Unidos MN), a leadership development program, and co-founded the Capitol Pathways internship program for college students of color and Native American students to study history and diversify who works in and around Minnesota state government. In 2012, Juventino played a critical role in building a broad coalition to get President Obama to create Deferred Action for Childhood Arrivals (DACA) and in 2013 organized efforts to get the legislature to pass the Minnesota Dream/Prosperity Act.
Juventino Meza graduated from Augsburg University in 2011 and currently attends William Mitchell School of Law focusing in Health Care Compliance, Native American Law and Sovereignty. He also works as a Contracts and Compliance Specialist in healthcare.
Spirit of Augsburg Award
James E. Erlandson '76
James Erlandson was born in St. Paul and raised in Minneapolis and Richfield, Minnesota. He graduated from Augsburg University in 1976 with a major in history and a minor in music. He also graduated with an MA in Choral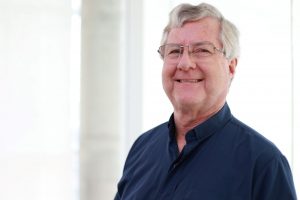 Conducting from the University of Iowa School of Music, and a Master of Divinity from Luther Seminary in 1986. Ordained in 1987, he has served as pastor at Zion Lutheran Church in Anoka 1987-90, Gustavus Adolphus Lutheran Church in St. Paul 1990-94, and Lutheran Church of the Redeemer in St. Paul from 1994 to present.
A founding pastor-leader of ISAIAH, a faith-based community organization since 1991, he is active in refugee and immigrant resettlement in the Twin Cities. Erlandson is also a founder of Daily Work, an organization for immigrants and those with obstacles to employment, and a leader in the sanctuary movement in the Twin Cities. Married to Kim Tann (Augsburg, '88) in 1986, they are parents of four adult children, and grandparents to four grandchildren.
Joyce M. Young '64
Joyce Young graduated from Augsburg University in 1964 with a degree in sociology. She is an active member of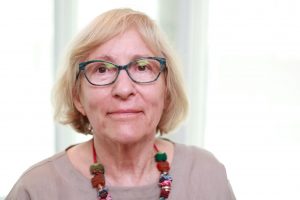 Bethlehem Lutheran Church in south Minneapolis and volunteers at Lutheran camps in the area. She also volunteers for the Center for Changing Lives in Liberia and has made several trips there in support of this program.
She currently sponsors several young men from Africa who live in the Twin Cities and was the principal supporter of the inaugural year of Augsburg's Sankofa Circle Fellowship program, a program that seeks to connect, affirm, fortify, and uplift junior and senior Augsburg student leaders, through the inspiration of West African-based pillars of success. Additionally, she started the Leonard & Winifred Leifgren Endowed Scholarship to support students of color.
The Distinguished Alumni Award
Rufus R. Campbell '75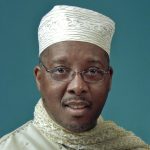 Rufus is the first African-American to serve on the Minnesota Cabinet of the United Methodist Church. He graduated from Augsburg University and United Theological Seminary of the Twin Cities in 1975. He is married to his childhood sweetheart, and together they have three adult children and several grandchildren. Rufus is known for his pastoral heart, worship leadership, and excellent preaching.
Gregory D. Clausen '69
Gregory Clausen graduated from Augsburg University in 1969, and for over 50 years, he has served his community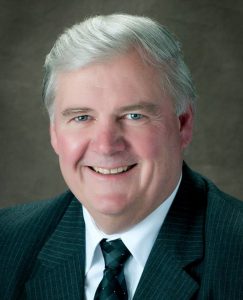 as a teacher, coach, principal, and elected official.
During Sen. Clausen's lifetime of service to his community and beyond, he served on the boards of Dakota County Affordable Housing Coalition, Heading Home Dakota Committee to end homelessness, and Dakota Woodlands, a homeless shelter in Eagan. He is also a former board member for the Rocky Mountain region of Thrivent Financial.
Many of his signature achievements center around making higher education more financially accessible for everyone. Sen. Clausen authored and helped create the Minnesota Grant Program, the student loan debt refinancing program, and a student loan tax credit, among many others.
Jonathan C. Moren '78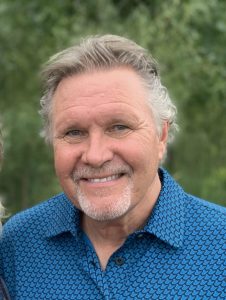 Dr. Jonathan Moren moved from Duluth to Minneapolis and graduated from Augsburg University in 1978 and is a licensed dentist. He always gives credit to his experiences at Augsburg University for his faith development, his academic development, his social development and overall maturity that happened during his college years. It is truly a place he believes helped to build his strong foundation for his career and life experiences.
He has contributed his time and to several organizations to include his church and community organizations. His Christian faith is foremost in his life and can be seen in his profession, his social circles, and his family.
Lloyd (Butch) E. Raymond '63
A graduate of Augsburg University in 1963, Raymond served as men's basketball coach and assistant professor at his Alma Mater from 1969-1973 and was president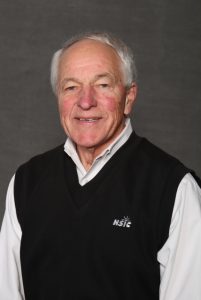 of A Club from 2016-2021. Raymond earned his master's degree from Minnesota State University Mankato. His entire career of 51 years in athletics was centered around 34 years of coaching men's basketball, 7 years as an athletic director and 10 years as Commissioner of the Northern Sun Intercollegiate Conference. Over the years, Raymond has been inducted into multiple athletic halls of fame, including Pipestone/Jasper High School; Augsburg University; Minnesota State University, Mankato; Northern Sun Intercollegiate Conference; St. Cloud State University and Southwest Minnesota State University.
Although retired, Raymond remains active with the NCAA, working at community engagement activities at national championships. Butch and his wife, Linnea, reside in Saint Cloud, Minnesota and have 15 grandchildren.
Karen J. Reed '90
Karen J. Reed graduated from Augsburg University in 1990 and won the First Decade Alumni Award from Augsburg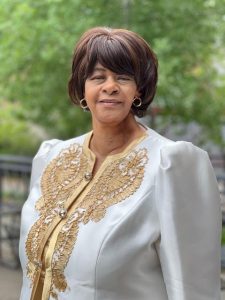 University in 2000. Currently, Reed is a program director at the Department of State Hospitals in Atascadero, CA, where she has worked as a manager and clinician. Throughout her career, Reed has made contributions to the treatment of forensic psychiatric patients in the Department of State Hospitals, utilizing music therapy. Reed received the Superintendent's Award for her musical contributions to the Santa Barbara Region Church Of God In Christ. On August 5, 2020 Reed received recognition for her leadership as manager and selected Supervisor of the Month at the Department of State Hospitals-Coalinga. She was honored with the "2019 Innovator of the Year" Team Award at the Department of State Hospitals VIP Award Ceremony held on April 17, 2019 in Sacramento, CA. 
For 32 years, Ms. Reed has utilized music therapy in the treatment of the mentally disordered, offenders, and sexually violent predators at DSH-Atascadero and DSH-Coalinga. In June 2018, Reed was appointed program director of the Mentally Disordered Offender Program. She is the author of Music is the Master Key, which describes the benefits of music therapy, and has written about the subject in the Music Perspective journal and Multicultural Intersections: Music, Health, and the Person. Also, in 2019, Reed earned The Betty Isern Howery Award presented by the Western Region Music Therapy Association. Most recently, she was published in the COGIC Annual Commentary 2020-2021 for Sunday school.