Registrar's Office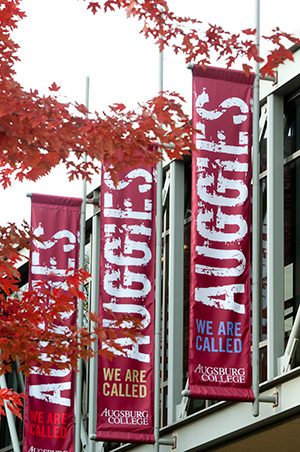 The Registrar's Office maintains the master course list, builds the course schedule for each term, coordinates the academic calendars, and provides registration services to the College. We are responsible for processing official transcript requests, evaluating all transfer course work, and conducting degree audits for students nearing graduation.
Staff members also provide support to students withdrawing from college, students returning to college after leave of absence, and to faculty and staff requesting assistance.
Use the menu items on the left to access information and services.
Office Location
Enrollment Center
First Floor, Sverdrup Hall
Mailling Address
2211 Riverside Avenue
Campus Box 71
Minneapolis, MN 55454
Office Hours

In Person
M – F  9:00 a.m. to 4:30 p.m.

By Phone
M – F  9:00 a.m. to 4:00 p.m.

Closed Daily for Chapel
M, W, F   10:30 a.m. to 10:50 a.m.
T, H        11:20 a.m. to 11:40 a.m.

Calendar Notes

Final Exams
April 28 – May 1


Summer Semester Begins
May 12

Contact Us
Email: registrar@augsburg.edu
Phone: 612-330-1036
Fax: 612-330-1425