Sustaining Augsburg through annual gifts
Donors to the Maroon & Silver Society make an Augsburg education possible for every student, every day with generous gifts of $1,000 or more to The Augsburg Fund each year.
Here are just a few of the students and recent alumni who have benefitted in their time at Augsburg from the generosity of Maroon & Silver donors: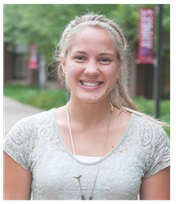 Hannah Thiry '17
Majors: Biology and Chemistry
Minor: Psychology
"My favorite thing about Augsburg is the push for students to step outside their comfort zones. All of the professors, advisors and mentors have encouraged me to try new things. This helps me grow and find my vocation."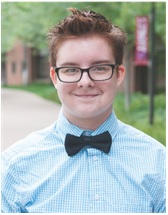 Jens Pinther '15
Major: English: Creative Writing
Editor-in-Chief of Augsburg's student-run newspaper, the Echo
"Augsburg has instilled a sense of humbleness within me that will not be lost. It is outstanding at empowering students to be aware beyond themselves. Thank you for your gifts! I wouldn't be here without you."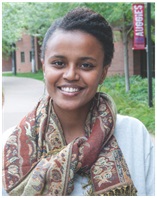 Nazy Dimore '15
Major: International Relations
Minors: Religion and Peace & Global Studies
"My proudest academic achievement is gaining a diverse education abroad. Scholarships gave me the chance to study in South Africa for a semester during my sophomore year. That summer I went to Mexico to learn Spanish. My junior year I continued my trip to Guatemala, Nicaragua and Costa Rica."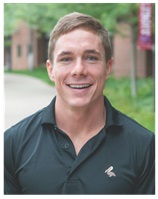 Ben Menzies '15
Major: Psychology
"After failing out of another college, finishing my degree was never really in the plan for me. Augsburg has given me an unbelievable second chance at pursuing what I feel is my vocation. I'm in recovery in the StepUP program, so helping others has always been close to home."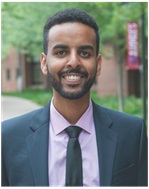 Banna Kidane '15
Major: Computer Science
Minor: Management Information Systems
Day Student Body President, 2014-2015
"My favorite thing about Augsburg is the fact that the College provides students with resources to succeed. Because of generous donors, I've been able to continue my studies at an affordable rate."
The Maroon & Silver Society recognizes donors who give $1,000 or more annually to The Augsburg Fund, the College's annual fund.