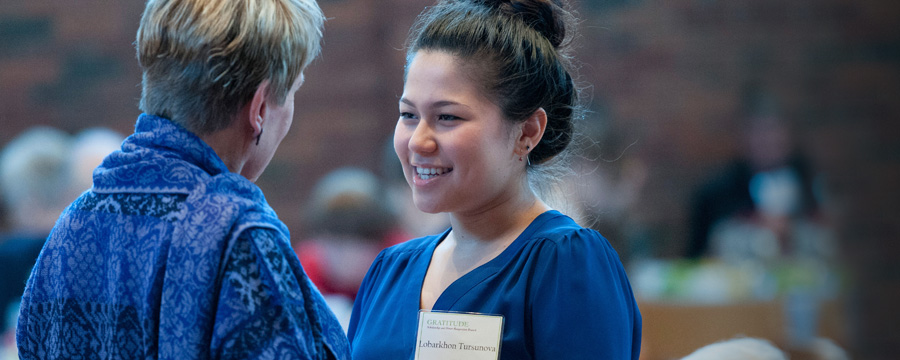 Donors who give annually to academic scholarships or create permanent scholarship endowments reduce student debt and provide financial support to those who may not otherwise be able to afford college. These gifts encourage students in highly valued academic disciplines, reward students for high achievement, and inspire students to pay it forward. Donors can choose to support existing scholarships or to create a new scholarship.
Thanks to the generosity of friends and alumni, students today benefit from more than 350 scholarships that provide more than 450 awards, ranging annually from $125 to $25,000.
The Sesquicentennial Scholarship

As the Augsburg community celebrates the 150th anniversary of our founding in 2019-2020, all alumni, parents, and friends of the university are invited to contribute to a new, unrestricted, endowed scholarship called The Sesquicentennial Scholarship Fund. This fund is a way for donors at all levels to provide scholarship support and stay connected to Augsburg through annual fund reporting. Give to the Sesquicentennial Scholarship online now.
A *Your Name Here* SCHOLARSHIP
Donors who create endowed scholarships with a gift of $50,000 or more may establish scholarships in their name or to honor a cherished family member or professor. Named scholarships can be permanently endowed to create a lasting legacy that will support talented students for years to come. For more information about endowing a scholarship, please contact Amy Alkire, Vice President of Advancement at alkirea@augsburg.edu or 612-330-1188.
Endowed Scholarships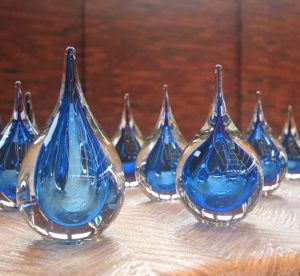 When a water droplet hits the surface of a pond, it causes a ripple effect much larger than the original drop. At Augsburg, this is how we see your gift's effect on our future.
Augsburg is sharing these original Water Drop sculptures with the first 150 benefactors who choose to invest in an endowed scholarship, whether that investment is in a new endowed scholarship or a gift towards an established endowed scholarship.
The fluidity of the molten glass is captured in these sculptures, highlighted with a gentle transparent aqua blue core and hand signed by the artist. Inspired by their surroundings in the Ocean State, artists and childhood friends Michael Richardson, Justin Tarducci, and Timothy Underwood hand craft each water drop sculpture in their studio, Anchor Bend Glassworks. Their award-winning designs have played a prominent role in the arts scene and they pride themselves on giving back to the community.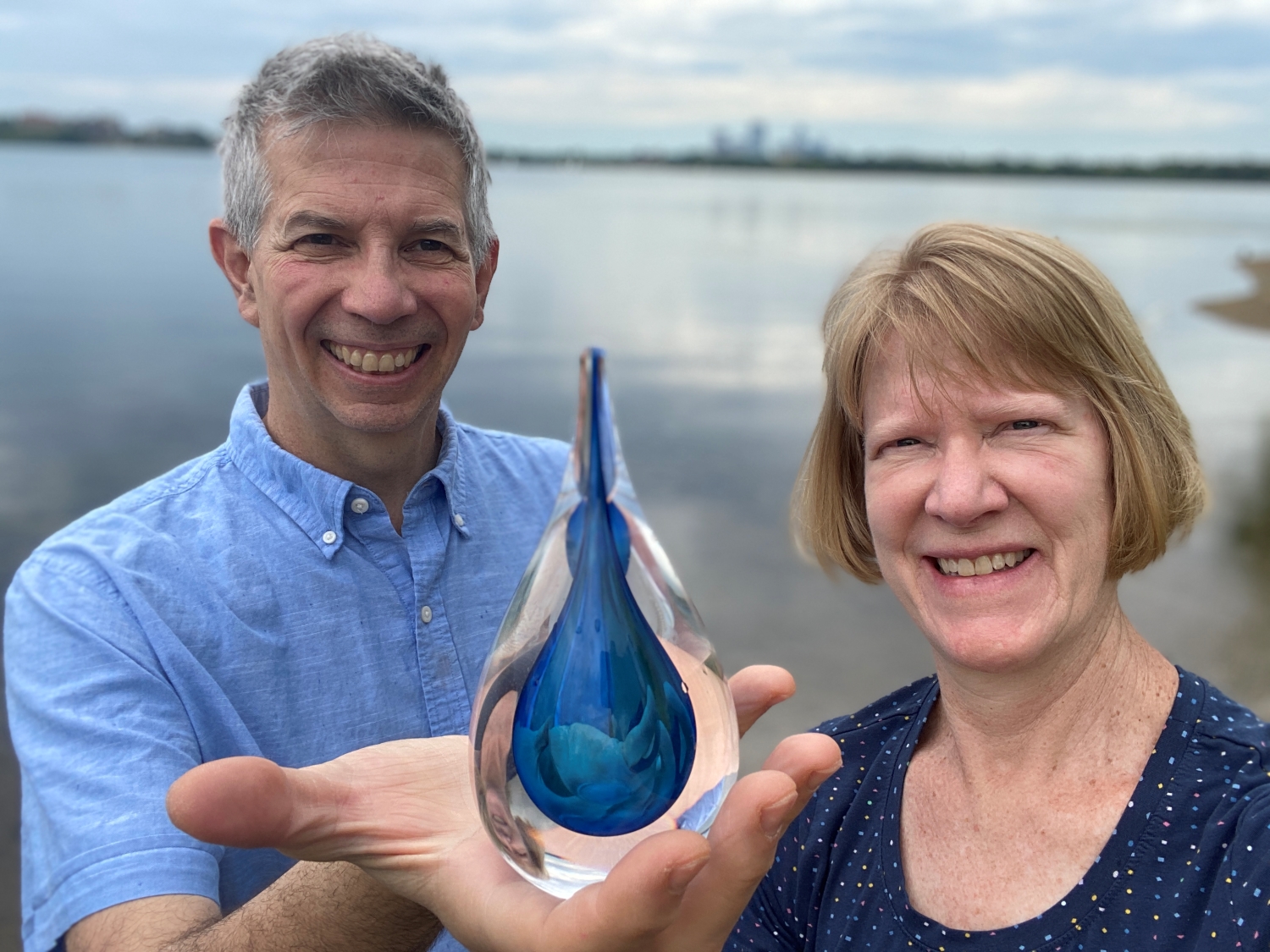 "Augsburg and the people who have become my lifelong friends – both fellow students, alumni colleagues, and faculty – have been a large part of how my life continues to be molded and shaped," says alumna Naomi (Christensen) '81. Naomi and her husband, Staruch, are one of Augsburg's first recipients of a Water Drop for their significant gift to the Leland B. Sateren Choral Music Scholarship. You can read their story – along with other giving stories – on Augsburg's Gift Announcements blog.