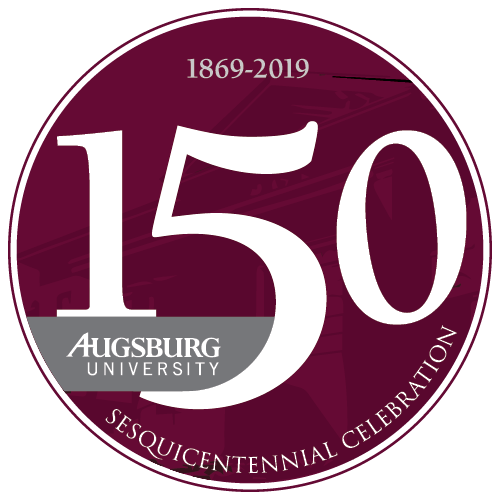 Among the many faculty-led projects in development to celebrate Augsburg's 150th anniversary is a new work of musical theater about the university community, past and present, to be performed in spring 2020. Members of the community are invited to take part in every step of the process, from creating material to performing in the production.

Sonja Thompson, assistant professor of music and university organist, is leading the project. Malick Ceesay '17, company manager at the Children's Theatre Company in Minneapolis, has signed on as stage director, and Aaron Gabriel '99 is composing music and lyrics for the production. The Augsburg Music-Theater Club is also contributing to stage direction, musical direction, and choreography, as well as performing in the cast. Leah Cooper of Wonderlust Productions is writing the play based on the stories of real Auggies that gathered in story circles.
---
[Web extra]: Audition dates have not been set, but alumni and friends of Augsburg interested in performing or otherwise being a part of the production can learn more at engage.augsburg.edu/sesquicentennialmusical.