1960-1969  |  1970-1979  |  1980-1989  |  1990-1999  |  2000-2009  |  2010-2015  |  Graduate Programs
---
1960
Lowell "Zeke" Ziemann '60 wrote a new book titled "A Kaleidoscope of Baseball." The publication shares quotes, poetry, stories, odd facts, and historical information related to baseball as a national pastime. Ziemann previously authored several books in the Old West genre. He studied mathematics at Augsburg
1972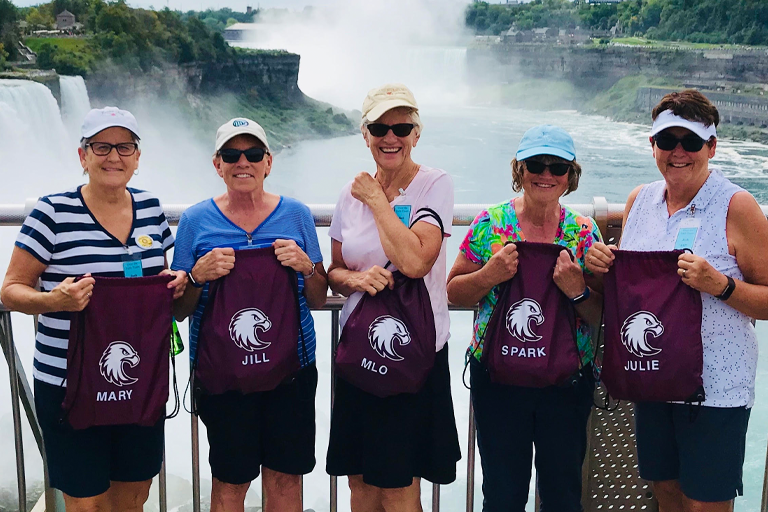 In September, longtime friends [L to R]
Mary (Boraas) Janotta '73
,
Jill Steele '72
,
Mary Lynn (Monson) Ogelsbee '72
,
Lennice "Sparky" (Nordaune) Keefe '72
, and
Julie (Hagberg) Swaggert '73
traveled to upstate New York. The Augsburg alumnae once lived together in Chi House and have been traveling yearly since their graduation. A highlight of their most recent trip was visiting Niagara Falls.
1977
The Augsburg men's soccer program celebrated its 50th anniversary this fall with a lunch and reception attended by more than 100 Auggies. The celebration brought together Auggie soccer players from many decades and was led by a host of Augsburg alumni including Darcy Debing '77, Gary Dahle '79, Mike Kennedy '79, Don Potter '79, Vinnie Brooks '07, Alex Hildebrandt '10, and Van Hong '11.
1979
Athletic Director Jeff Swenson '79 has deep family ties at Augsburg. His sister, Marie (Swenson) Hechsel '90, played volleyball. Her son, Matt Hechsel '15, wrestled; and her daughter, Stephanie Hechsel '19, played volleyball. Read more about Augsburg siblings.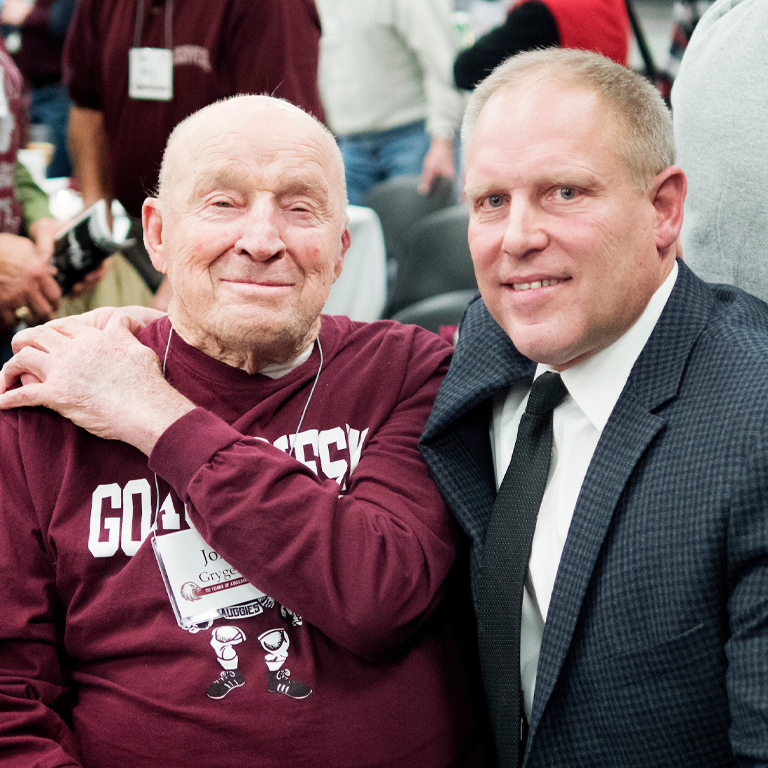 Former head coaches [L to R]
John Grygelko
and
Jeff Swenson '79
were among more than 200 attendees at the Augsburg wrestling program's 70th anniversary celebration held this February. The reunion took place the same evening as Augsburg's meet against rival Wartburg College—a competition known as the Battle of the Burgs.
1982
Augsburg alumni Deb Krueger Knight '82, Mike Cunningham '10, Janice Gladden '12, and Cyrus Batheja '08, '11 MBA offered networking and career advice as panelists at the 2019 Augsburg Alumni and Student Networking Event. Attendees gathered to practice networking skills, discuss career paths, and get to know other Auggies.
1987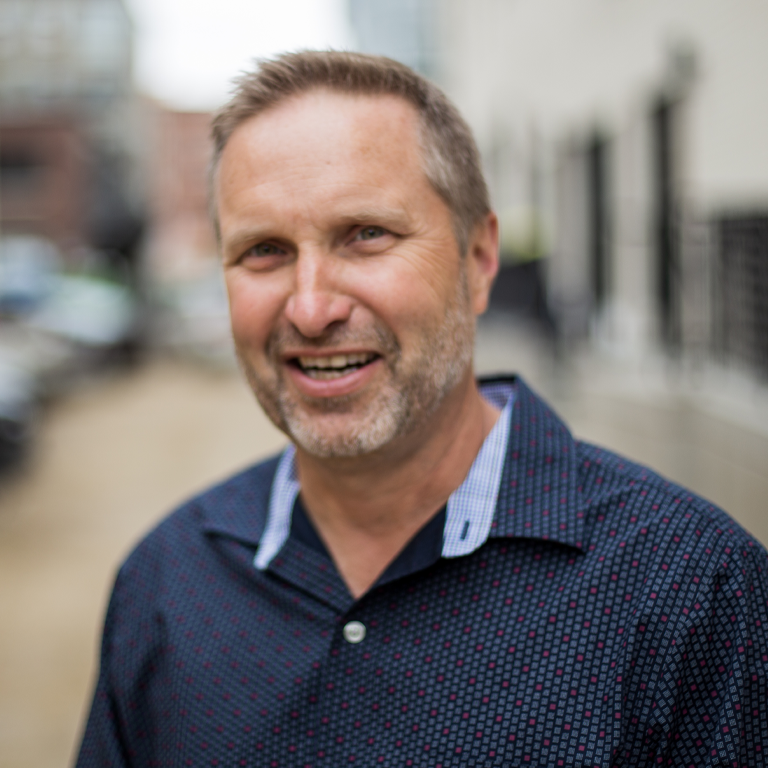 Richard Bahr '87 released a book about homelessness in Twin Cities. "Those People: The True Character of the Homeless" includes anecdotes about people with whom Bahr has worked and seeks to counter stereotypes and dispel myths about people experiencing homelessness.
Jacquie Berglund '87 discussed her craft beer company's social impact and collaborations with local ingredients suppliers. Read more about the new age of artisans.
1989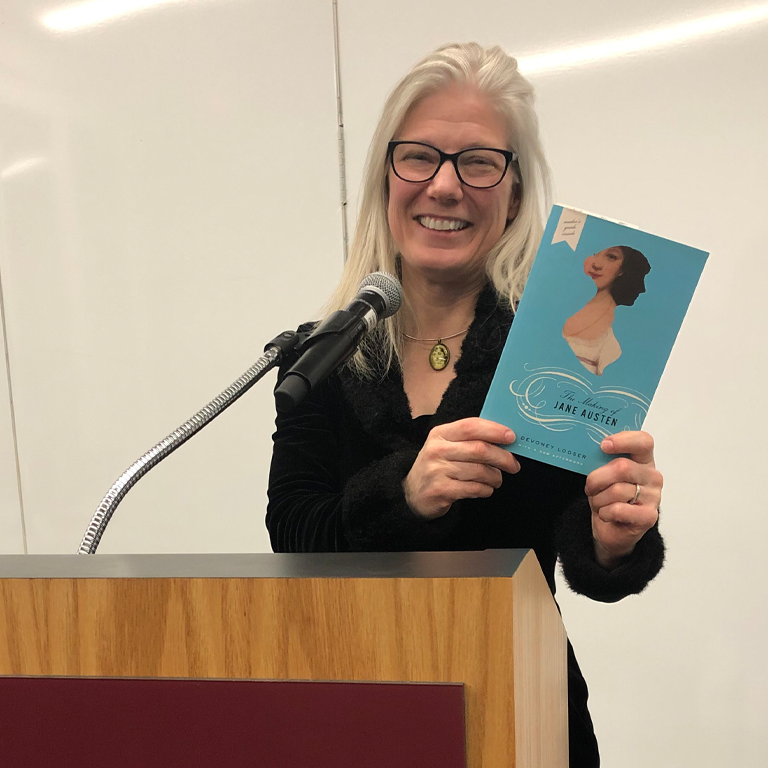 Devoney Looser '89 visited Augsburg University in February to discuss her new book, "The Making of Jane Austen." Looser, who was featured in the Fall 2018 issue of Augsburg Now, returned to campus for two days to meet with faculty and students. She is a professor at Arizona State University.
1991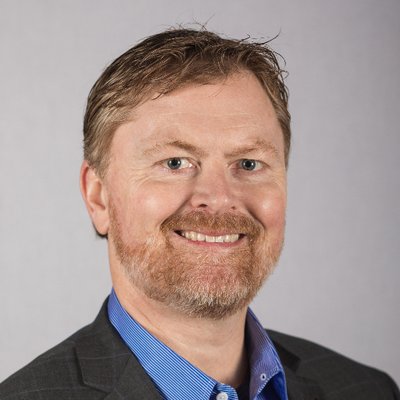 Greg Schnagl '91 published the book "Not My First Classroom: A Guide to Supporting Experienced Teachers in New Roles." Schnagl earned a bachelor's degree in business management at Augsburg and also holds master's and doctoral degrees in education. He is the founder and owner of TeacherCentricity, which supports experienced educators. Schnagl is married to Molly (Fochtman) Schnagl '92.
Matt Swenson '91 took inspiration from the food truck phenomenon and created a mobile opportunity to buy local art. Read more about the new age of artisans.
1996
Zoë Foat Naselaris '96 and twin sister Kaja Foat '96 create fashionable, ethically sourced, one-of-a-kind women's garments by hand. Read more about the new age of artisans.
1998
Scott Erickson '98 opened an independent insurance agency, State Insurance, in Otsego, Minnesota. The business serves all of Minnesota.
1999
Tammy Sinkfield-Morey '99, '13 MAN, '17 DNP received the 2018 March of Dimes Distinguished Nurse of the Year award. She is the first African-American recipient of this top honor, which recognizes experienced nurses' community service and professional and personal development.
Qiuxia Welch '99 builds community around Belgian beer made with traditional techniques in Minneapolis. Read more about the new age of artisans.
2001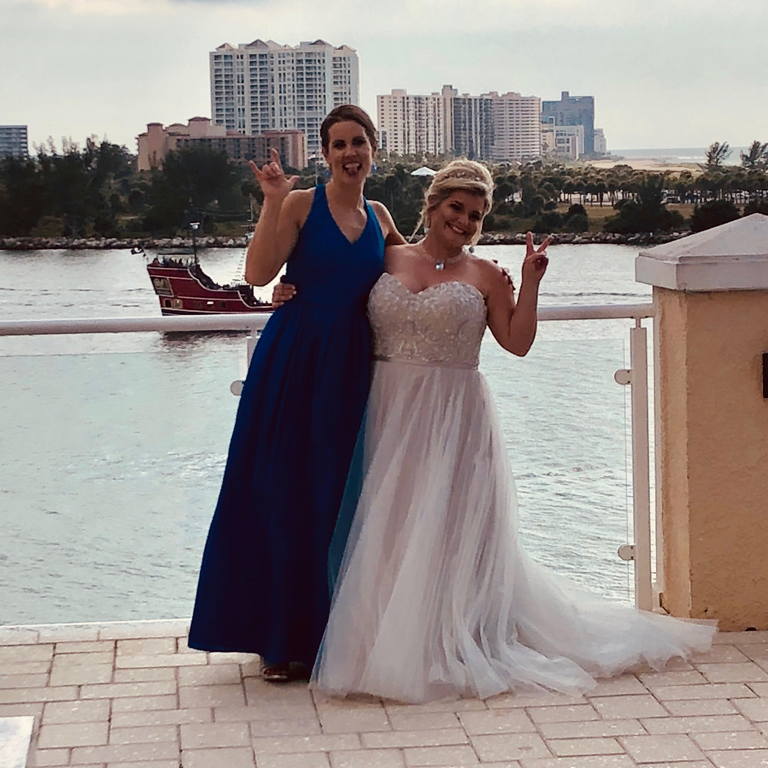 On November 11,
Jill Mintz-Hoydl '01
married Andrew Hoydl. Augsburg alumna
Jeni (Eckman) Linnenberg '01
[pictured, left] was in the wedding party. The Mintz-Hoydl family resides in Denver.
2003
Linnea Benton '03 moved to Okinawa, Japan, with her husband who serves in the U.S. Navy. Her oldest child started kindergarten, and Benton, who graduated from Augsburg with a degree in English, volunteers in the school library to stay active in her field.
2004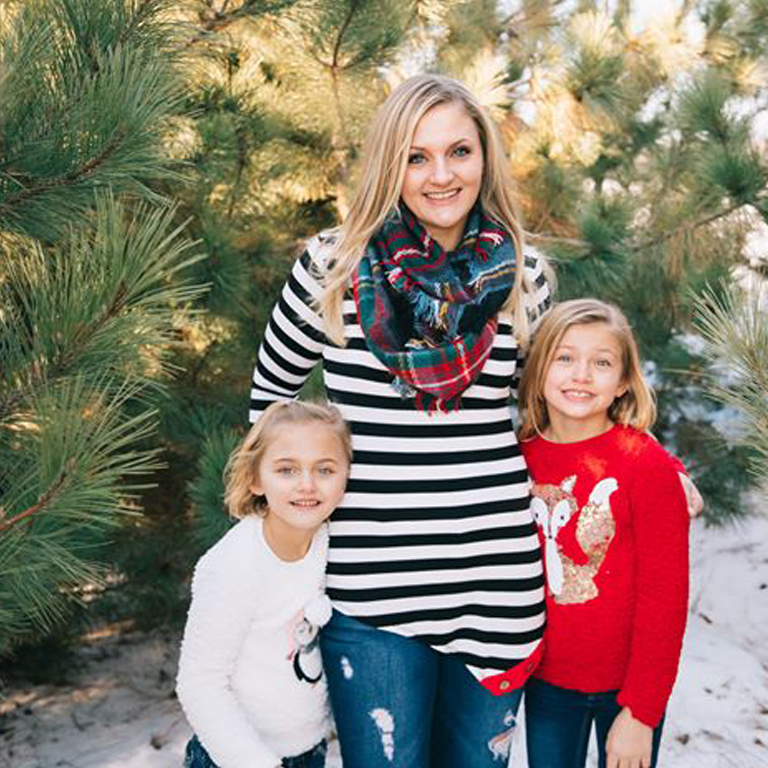 Tina (Anderson) Boe '04 bought a home in Forest Lake, Minnesota, and works for Aveda as a distribution supervisor. Her daughters are 6 and 8 years old.
Darin Rowle '04, '15 MSW accepted a manager role for the Department of Human Services HIV Program. Most recently, Rowle served JustUsHealth (formerly known as the Minnesota AIDS Project) as a director of prevention and coordinated care/integrated services. Rowle has more than 20 years of experience working with HIV-related concerns and helping people navigate complex social service and medical systems.
2005
MK Gibbs '05 opened the Mary Katherine School, which is an early education center serving children and parents through infant, toddler, and preschool programs in Bloomington, Minnesota.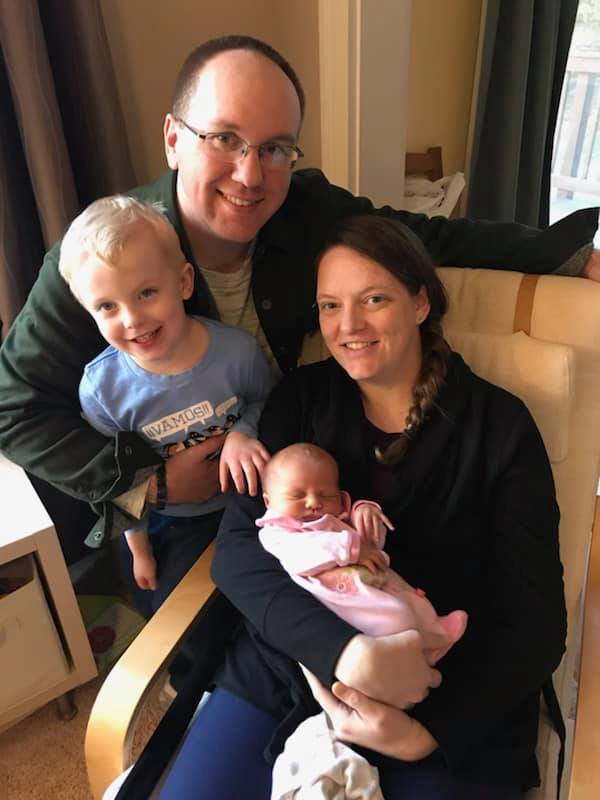 Erika Hiland '05 welcomed a baby girl in November.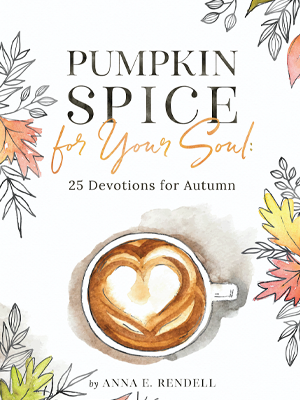 Anna (Ferguson) Rendell '05 released a new book titled "Pumpkin Spice for Your Soul: 25 Devotions for Autumn." This is her third book featuring devotionals for women and moms.
2006
Ramsey County named Kari Collins '06 director of community and economic development. Collins worked as a community development manager with the city of Roseville, Minnesota, since 2016. She previously served as an assistant to the city manager of Roseville and as zoning administrator and board secretary for the city of Milwaukee.
2007
Grant Hemmingsen '07 and his wife. Kari, welcomed a baby girl, Quinn Joan, on January 26. Hemmingsen is the men's basketball head coach at Concordia College in Moorhead, Minnesota.
Molly (Shortall) Kaszuba '07 and her husband, Brian, welcomed a baby boy, Jack, this winter. Kaszuba is an associate director of development at Fordham University School of Law. She and her family reside in Brooklyn, New York.
2008
Ben Katz '08 produced a podcast mini-series for the New Yorker and New York Public Radio that tells the story of his wife investigating a family secret.
Serial entrepreneur Brian Krohn '08 demonstrates the breadth of diverse artisan endeavors in today's economy. Read more about the new age of artisans.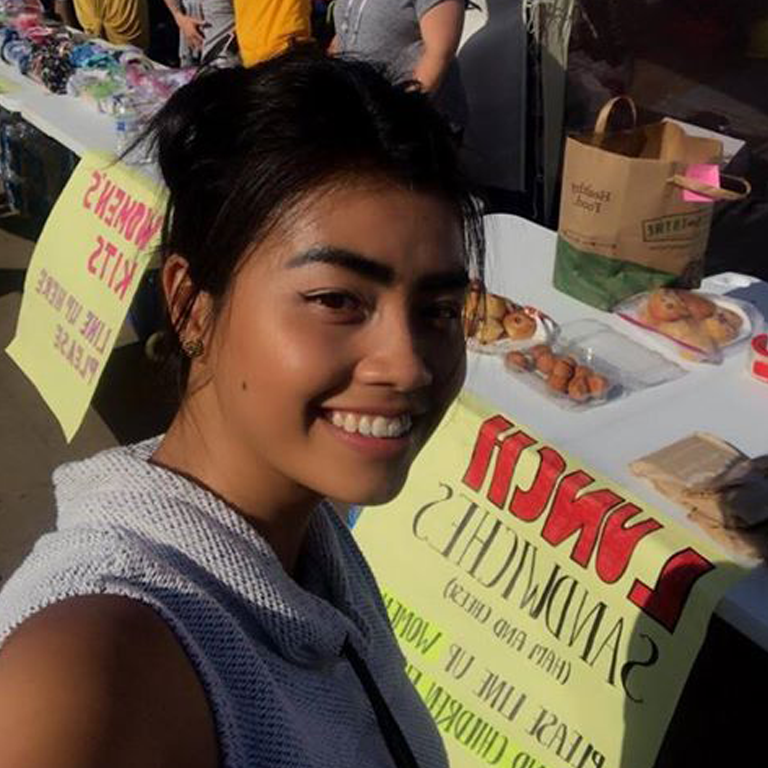 This fall,
Tina Nguyen '08
and her fiancé helped connect more than 250 people at Minneapolis' Franklin-Hiawatha homeless encampment with supplies and blankets. Nguyen also served on the Augsburg University Alumni Board.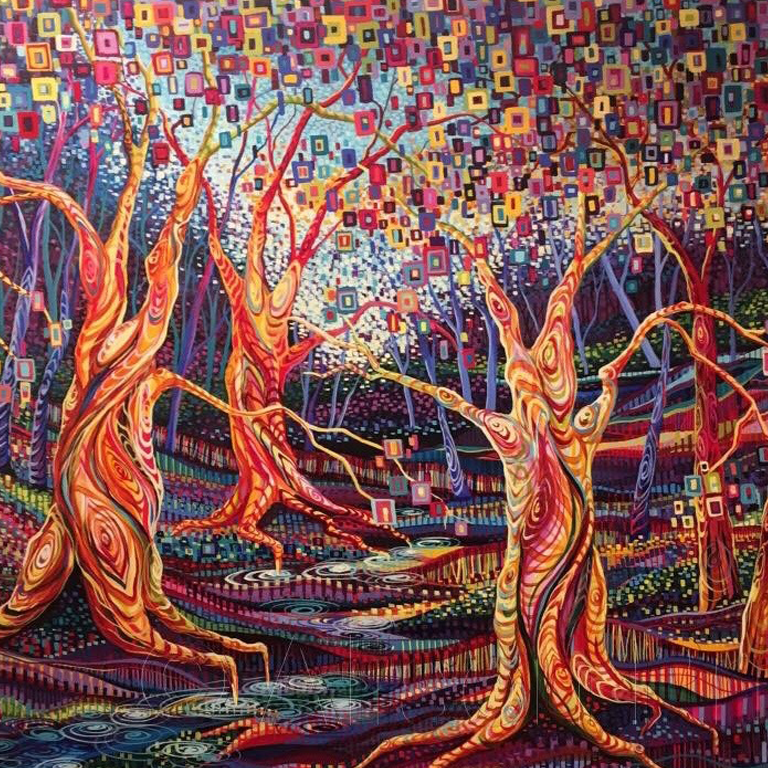 "MN Original," an Emmy Awardwinning program produced by Twin Cities PBS, featured
Alison Price '08
and her painting series "Witnessing Waves" in an episode that aired in November. The artwork was created during her undergraduate years at Augsburg and was inspired by the trees of the Mississippi River gorge.
2009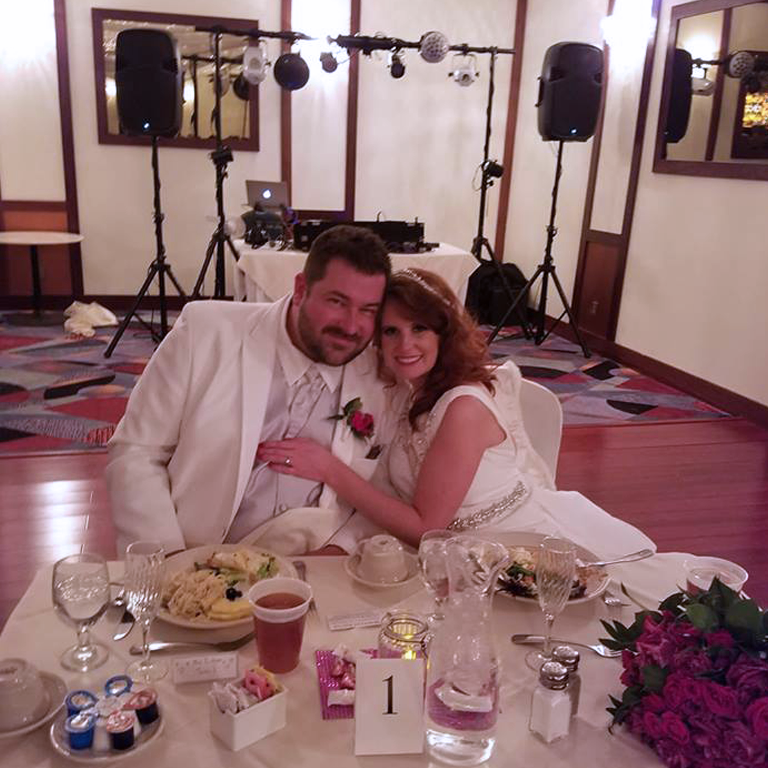 Annika (Spargo) Eriksson '09 and Carl Eriksson were married November 17 in Stillwater, Minnesota.
Lisa Peterson '09 is taking on the additional leadership roles within the Northland Area Chamber of Commerce as she transitions from serving as its director of tourism to her new position as chamber president. Peterson studied marketing and business administration at Augsburg.
Evelyn Tsen '09 and her husband, Alec, welcomed a baby boy, Abraham Fenlason, on January 18.
2010
The Litchfield Independent Review reported that Brandon Begnaud '10 organized a Christmas cantata, "The Glory of Christmas," at Christ the King Lutheran Church in Hutchinson, Minnesota, where he serves as director of worship and music. A graduate of Augsburg's music program, Begnaud recruited for, led, and participated in the pre-Christmas cantata that included a choir of 53 singers and 29 instrumentalists.
They're Auggie hockey stars, and they're siblings. Meet Chris Johnson '10, '14 MAL and Megan Johnson '19 in the All in the family feature.
2012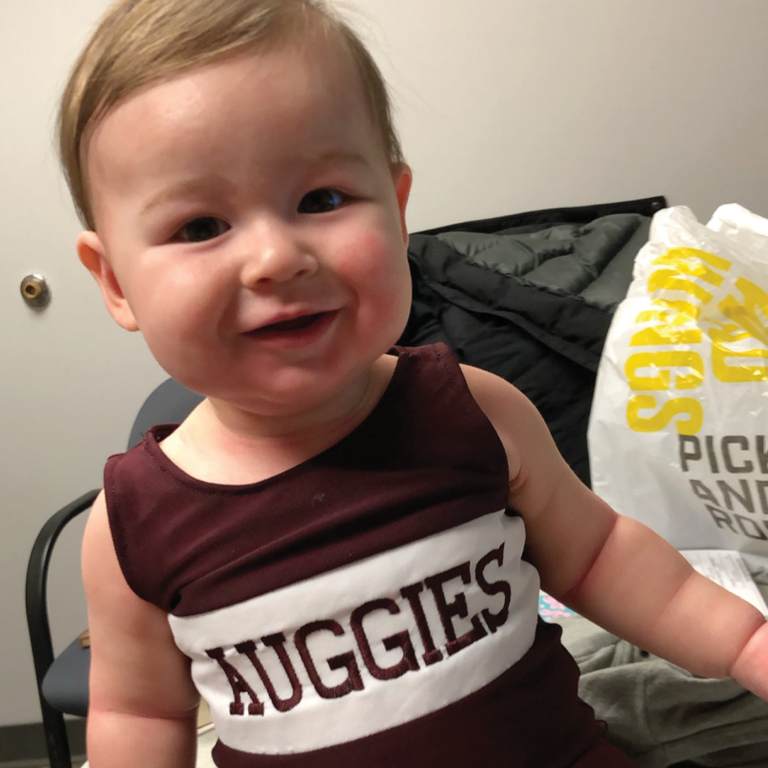 Augsburg Assistant Volleyball Coach
Colleen (Ourada) Enrico '14
and her husband,
Zach Enrico '12
, welcomed a son, George, on May 23, 2018.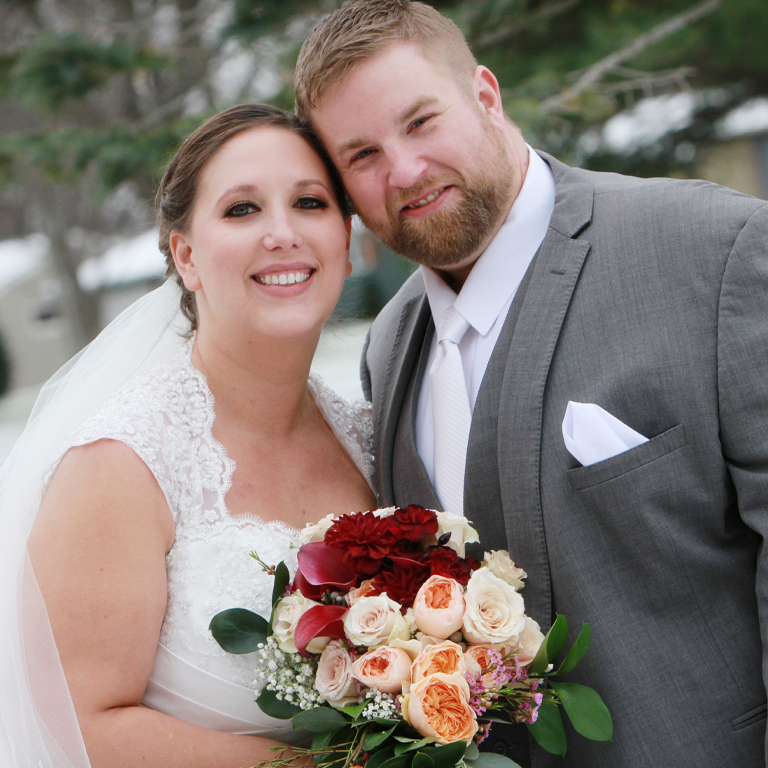 Leah (Jacobson) Soland '12 and Cody Soland were married this November in Owatonna, Minnesota. Leah graduated from Augsburg with a bachelor's degree in social work.
2013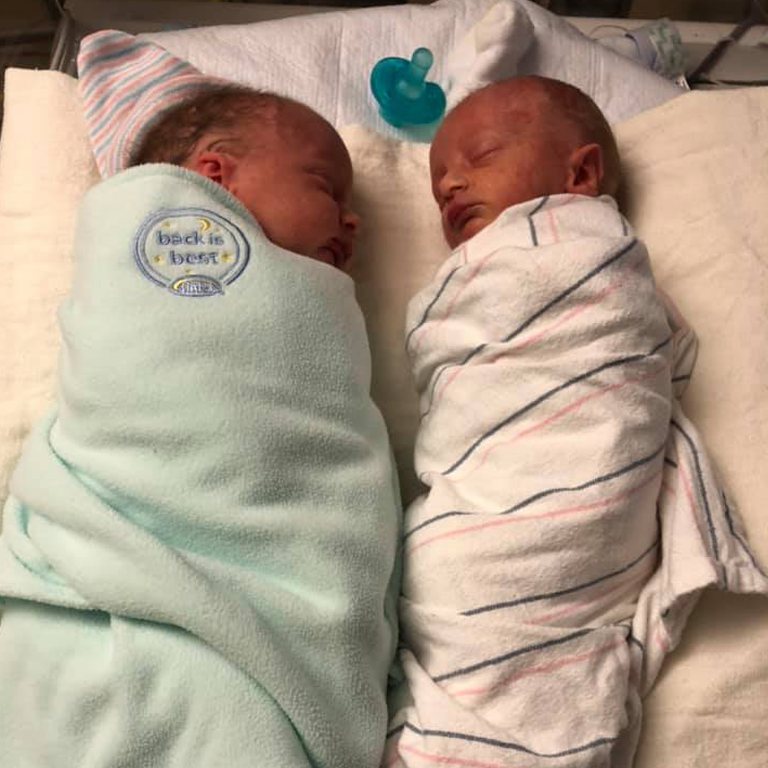 Allyson (Ruedy) Dooley '13 and Eric Dooley '13 welcomed twin boys in February named Jason Timothy and Lucas Anthony.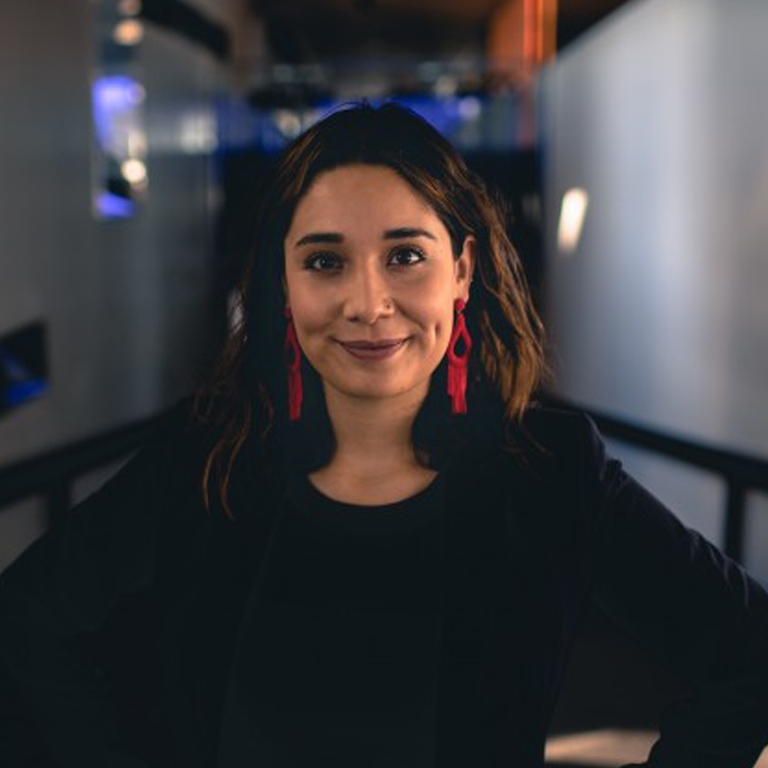 Arianna Genis '13
was the campaign manager for Jeremiah Ellison for Minneapolis City  Council. Currently, she's merging both her creative and political skills at Wellstone Action as a deputy communications director. Genis also creates a podcast, "Latina Theory," to unite the voices of Latinx people in Minnesota.
Shannon (Connaughton) Grindal '13 and Erik Grindal '13 welcomed a new baby who someday could be fourth-generation Auggie.
Billy Mzenga '13 and his wife, Megan, turned their hand-crafted nut butters into a small business that supports nonprofits in Kenya. Read more about the new age of artisans.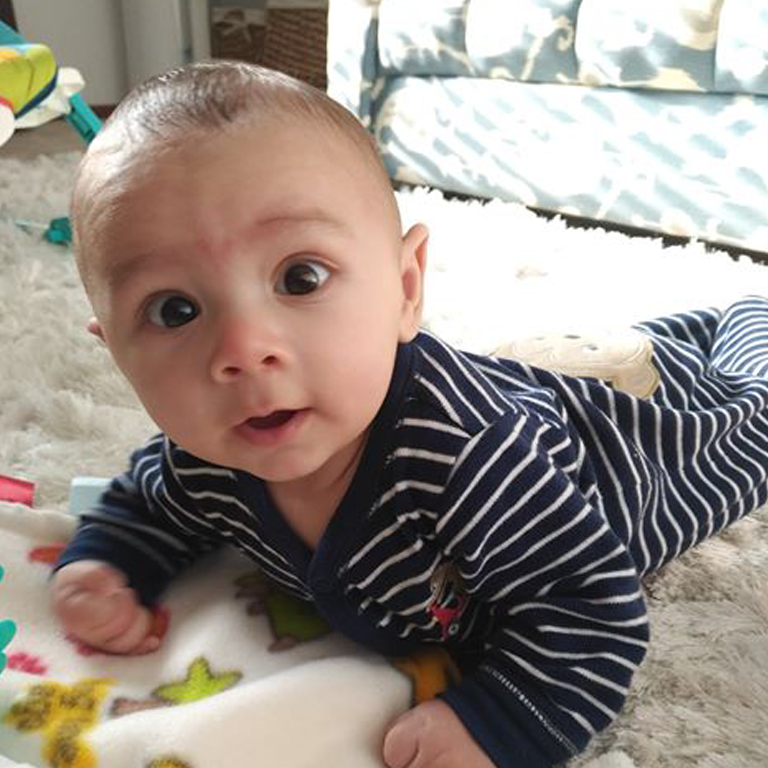 Alom (Martinez-Aleman) Walters '13 and her husband, Seth, welcomed a baby boy, Søren James, in October.
Augsburg biopsychology major Alix Young '13 taught psychology for two years in China's Guangdong province following graduation and opened the Brain and Psychophysiology Lab at United International College. Now living in Houston, Young is a coordinator of clinical studies at MD Anderson Cancer Center.
2014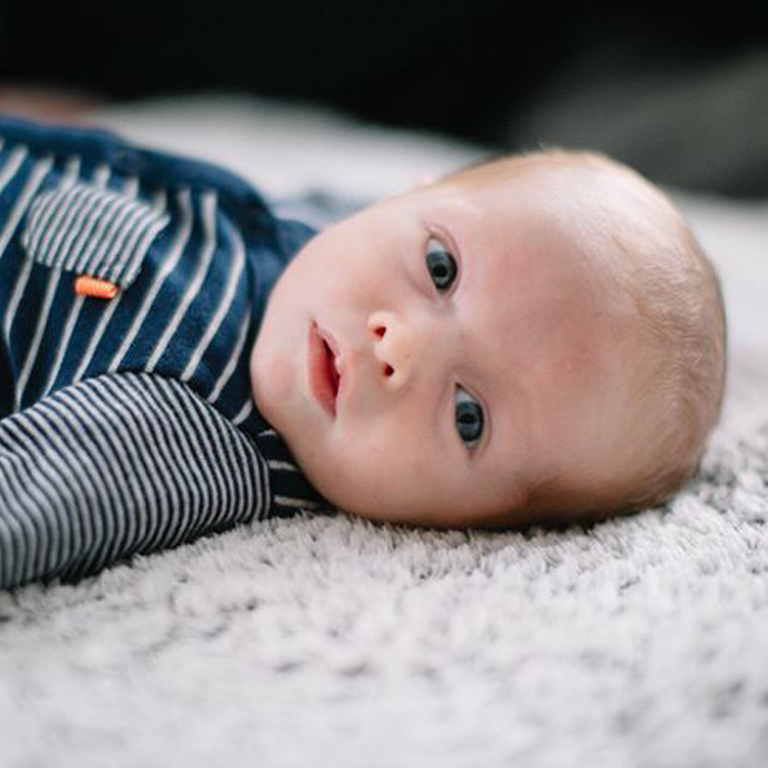 Lauren Webber '14 welcomed a baby boy in November.
Awale "Wally" Osman '15 and Felecia Zahner '15 served as keynote presenters at Augsburg University's TRIO/SSS 50th Anniversary Celebration in November. More than 130 of the program's students, supporters, and graduates attended the event, which included a reception and dinner.
Osman is also a new member of the W.K. Kellogg Foundation's Community Leadership Network. He also serves as a community innovation program associate at the Bush Foundation and has received accolades from the Center for National Leaders, NAACP, TRIO, and the National Newman Civic Fellowship.
Former Auggie women's basketball player Abbey Luger '16 teaches and coaches at Transfiguration School in Oakdale, Minnesota.
2017
Kaylee E. Gueltzow '17 is teaching English in Germany through the Fulbright Program. She lives in Greifswald and is traveling throughout Europe.
2018
Brothers Mustafa Adam '18 and Shihab Adam '22 were among four sets of siblings on the 2018–19 Augsburg football roster. Read more about Augsburg siblings.
Ricki Larson '18 is a fourth-grade teacher in her first year serving her home district.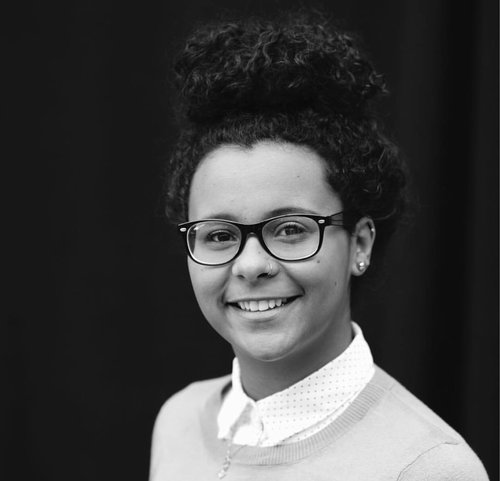 Taneasha Muonio '18 joined People's Center Clinics and Services as a substance abuse program manager in May 2018. Just a few weeks before being hired, Muonio completed a case management internship at the People's Center and earned her bachelor's degree at Augsburg with a double major in biology and psychology. In her full-time role, Muonio serves 150 patients dealing with substance abuse concerns and works with doctors to integrate patients' medical and behavioral health care.
GRADUATE PROGRAMS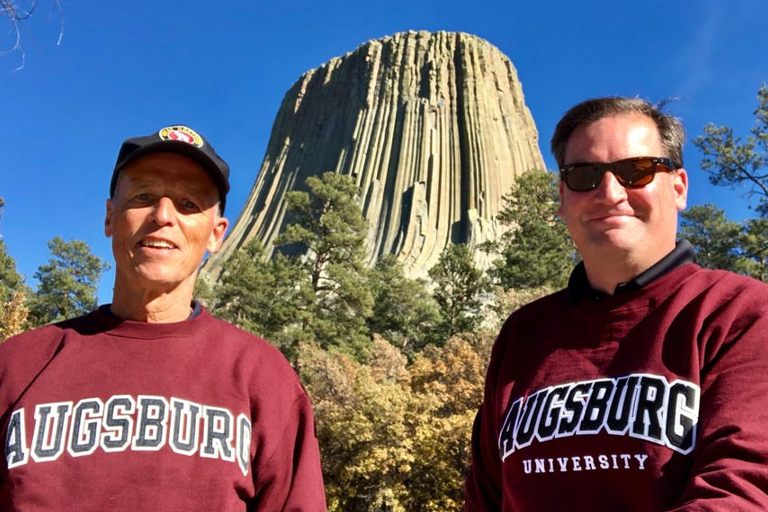 Augsburg alumni [L to R]
Dave Ogren '91 MAL
and
Eric Galler '91 MAL
visited Devils Tower, Wyoming, this October and participated in the KannonFall Charity Fun Rally.
Carola Thorson '07 MAL became the vice president of enrollment management at Wittenberg University in Springfield, Ohio, in September. Thorson served in several roles in Augsburg's Admissions Department from 2003 to 2013, and she most recently was the executive director of admission and scholarships at Concordia College in Moorhead, Minnesota.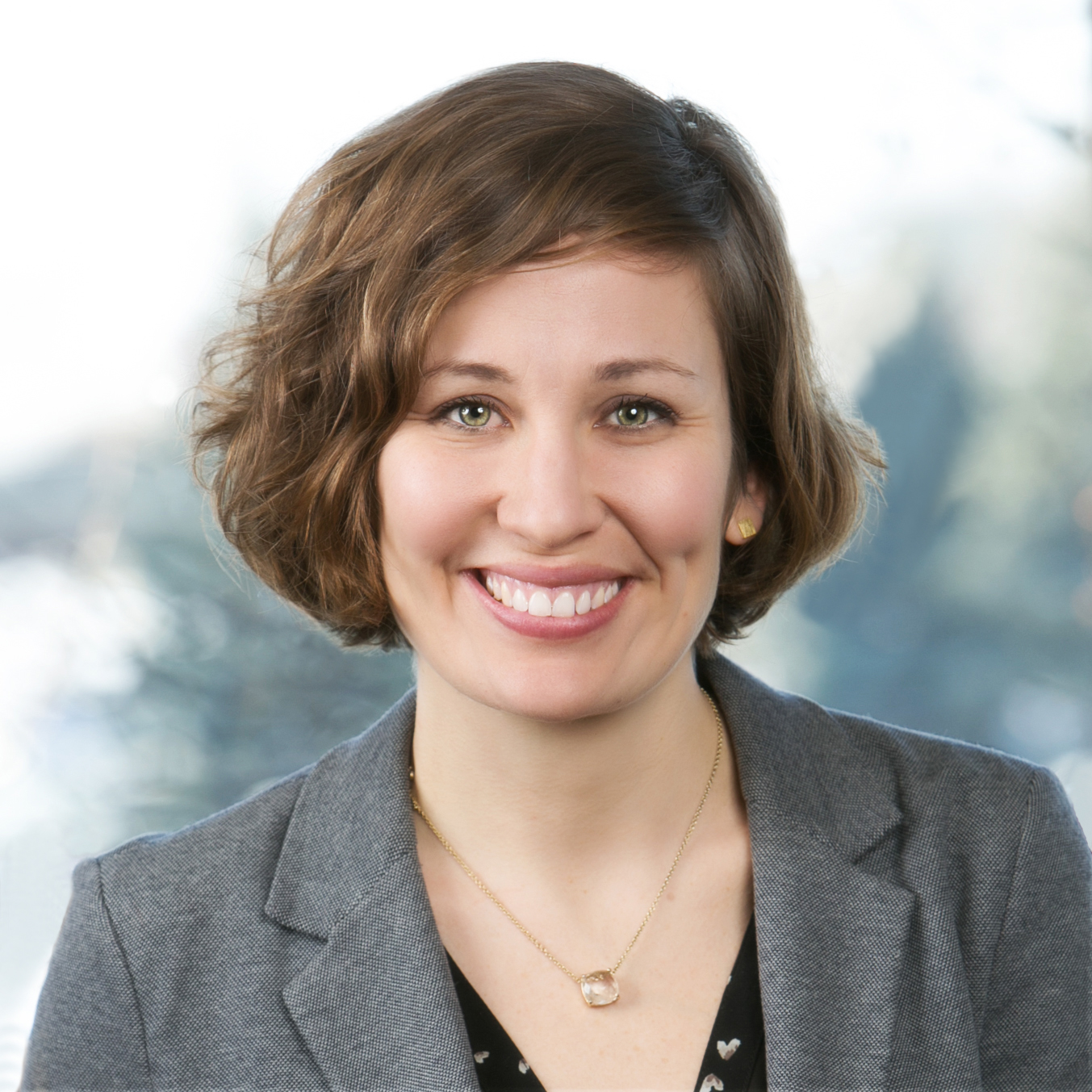 In December,
Susie (Emmert) Schatz '09 MSW
was named vice president and chief advocacy officer for St. Paul-based Lutheran Social Service of Minnesota. Schatz now oversees state and national advocacy initiatives for the organization. Schatz joined LSS nine years ago as an advocacy manager, and she has received numerous accolades for her work, including the LSS CEO Leadership Award. Since 2011, Schatz has served as an adjunct instructor at Augsburg.
Physician assistant Sarah Pattison '12 MSPAS joined the internal medicine department at Carris Health Clinic in Willmar, Minnesota, where she also assists in urgent care. She previously worked at High Point Family Practice in North Carolina.