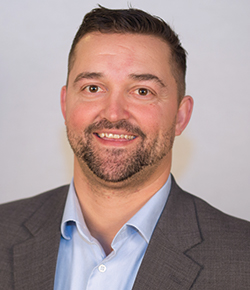 Dear alumni and friends,
The Augsburg University Alumni Board supports the university's mission by finding meaningful ways for our members to contribute their time, talent, and treasure. Members meet regularly to create and enhance events where Auggies can network, collaborate, and serve together.
This fall, we partnered with the Clair and Gladys Strommen Center for Meaningful Work to co-host a mock interview event for current students. We then brought Auggies together again this February at our annual networking event. This year's networking workshop offered students the chance to practice their networking skills in a friendly environment, and attendees heard from an impressive panel of alumni who discussed how networking helped further their careers.
This spring, the Alumni Board has been busy working on events like an Augsburg Beer Choir, A-Club Spring Happy Hour, and our first All-School Reunion Stewards Meeting, which is coming up May 20.
Of course, the big event we're gearing up for is Augsburg's sesquicentennial celebration. After we kick things off at the Sesquicentennial Gala and Homecoming 2019, the Alumni Board will focus on the ways it can support Augsburg at a number of additional low- or no-cost events and new, family-friendly opportunities. Augsburg's sesquicentennial will truly be a year to remember, and you can learn more at augsburg.edu/150.
There are plenty of ways for alumni to give back to Augsburg as a volunteer this year. Consider becoming a Sesquicentennial Steward, joining the Alumni Board, or serving on one of our other leadership boards. It's been a pleasure to serve as board president for the past two years. I've enjoyed working with current Alumni Board Vice President Lori Higgins '94, '12 MAL, and I'm confident she will be a terrific Alumni Board president going forward.
Go Auggies!