By Betsey Norgard, Wendi Wheeler '06, Jeff Shelman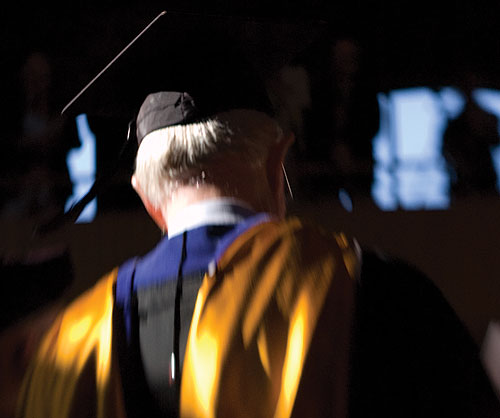 Faculty are at the heart of an Augsburg education. Augsburg's nearly 200 full-time and more than 200 part-time faculty teach in three locations, seven days a week, to learners of all ages, both undergraduate and graduate. What they all share in common is a passion for teaching and a genuine desire to help each student achieve his or her best. Just what a small, liberal arts school like Augsburg expects.
In this Faculty in Focus section, we invite you to meet 9 professors from various parts of the Augsburg community. Some are alumni who have returned to teach, and others came to Augsburg at different points in their careers. we asked each of them why they teach here and what they do outside of the College to stay current in their fields.
We hope you enjoy meeting them.