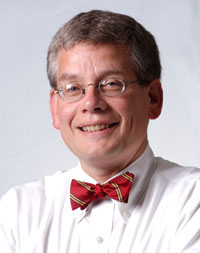 I had a revelation a few years ago about liberal arts education while listening to a presentation by a religion professor at a small liberal arts college. He described his work over a couple of years with a small group of Muslim students to develop a new, introductory religion course on Islam. As I listened to his engaging story, I was reminded of what I believe deeply about the challenge we have in the 21st century when most of our students are more worried about education for a career than about learning that stretches the imagination and offers them the skills, knowledge, and values to live in a complex world. What this faculty member taught me is that to genuinely embrace liberal learning, we each need to pay attention and practice extreme patience, deep humility, and a suspension of disbelief—all attitudes and characteristics that are rare in our culture (and in our colleges).
He told a story of how he—on the cusp of retirement—set out to learn as an amateur. He admitted the mistakes he made in describing Islam to students. He described his childlike efforts to learn a bit of Arabic. He described being corrected in class by one of the Muslim students. He talked about misconceptions of the Islamic faith and tradition that he (and we) needed to debunk. What I learned from him was that education in the liberal arts—a core pillar of our mission at Augsburg—is about so much more than what we learn; it is about why and how we learn. Liberal arts learning— whether in the traditional disciplines or in professional studies—is about the love, patience, and humility it takes to learn to pay attention.
Simone Weil has said, "Attention is the rarest and purest form of generosity." A liberal arts approach to education—no matter the subject or topic—is well-suited to cultivate attention — "And attention, like listening, engenders genuine and lasting learning."
Brad Sullivan, who teaches at Western New England College, has recently challenged all of us who care about education to consider attention as a topic of focused inquiry. Sullivan's argument is that the ways of knowing most conducive to the purposes of a liberal arts education—grounded in a historical perspective and having their genesis in personal engagement, inquiry, and critical consideration—are inextricably bound up with the cultivation of attention. "Experience-centered, inquiry-centered liberal arts learning helps them to cultivate and practice the kinds of attention that will make them intelligent observers, diligent critics, and thoughtful actors on the stage of human life."
As this issue of Augsburg Now illustrates through the stories of our faculty and students, we know and practice this sort of liberal learning at Augsburg College with all of our students—no matter their age, area of study, or life experience—and we are dedicated to making this learning more and more accessible to all those who desire and need this rare education to live meaningful and productive lives in the world. What a joy it is to share in this noble work and to celebrate those here at Augsburg who offer examples for all of us of the vocations to teach, learn, and pay attention.