By Betsey Norgard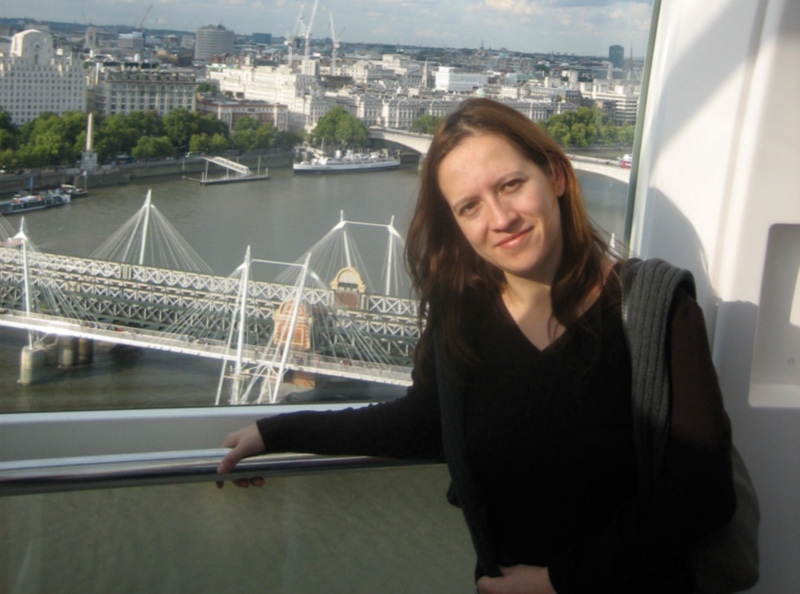 How did a Latin American Auggie from Colombia end up in Belgium via Minneapolis and Costa Rica?
Paola Murcia has lived in Antwerp, Belgium, for three years now, working for Dole Fresh Fruit as the banana allocation assistant for Europe. In this role, she is the contact person between the European market for Dole bananas and the production in Latin America.
This journey began in the mid-1990s when another Auggie from Colombia introduced Paola to Eloisa Echavez, then the director of Augsburg's Hispanic/Latino Student Services. Echavez met with Paola's parents when she traveled in Colombia, and they agreed to Paola's going to Augsburg.
She studied international relations, political science, and French, and graduated in 1999. A year later, she took a position in San José, Costa Rica, with Dole, and over the next six years she was continually promoted and grew in the company toward the appointment in Dole's European division.
Shortly after arriving in Belgium, Paola reflected on how she felt Augsburg had provided a foundation for this new experience.
"I have used what was learned in political science and international relations to be the professional and the person I have become," Paola wrote. "As Professor Norma Noonan puts it better than I could, [she wrote to me,] 'You are living international relations, which is even better than merely studying it! You are living the multicultural experiences that you have had in all the countries through which you have passed.'"
Paola would encourage current students to pay a lot of attention to history and geography, as well as language.
"There is still an image that Americans don't know much about those subjects," Paola says, "and it's important when you live abroad that you try to blend in as much as possible. Also, to be open-minded!"
When Paola arrived in Europe, for the first time she found herself in a place where she didn't understand anything at all. In Antwerp, although most people speak English, the language is Dutch (Flemish). But, since Belgium's official languages are Dutch, German, and French, she could use her French from Augsburg and fully appreciated the efforts of professor Pary Pezechkian, who pushed her to master it.
As of now, Paola plans to stay in Europe, working in the international field. She has studied Dutch and is striving to perfect her French and German. She is also now accustomed to the continental European winter, and she credits her years in Minnesota for preparing her for this, as well.