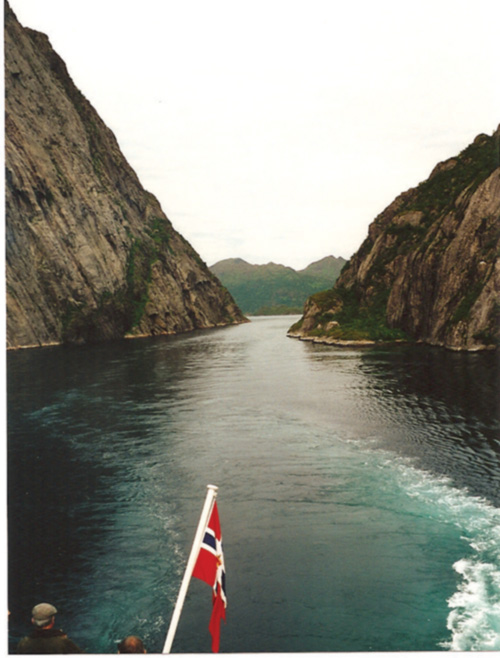 Join Augsburg's Center for Leadership Studies for an educational and cultural tour to Norway, June 5–15, 2010. This specially-designed tour includes visits to Oslo, Kongsberg, Geilo, Bergen, and Stavanger. While in Oslo, the group will be hosted by Diakonhjemmet University College, an Augsburg partner school that offers a master's degree in value-based leadership. Accommodations will be on or near campus. Faculty from Diakonhjemmet will lead three morning sessions to complement the travel, providing an inside perspective and an opportunity to reflect on what is seen and learned.
The tour includes:
Five days in Oslo—located on a fjord, surrounded by hills, and full of the excitement of a large, cosmopolitan city
A journey westward by motor coach through Kongsberg, the historic Numedal Valley, and Hardangervidda (the mountain plateau home of large reindeer herds) to stay in a charming traditional hotel in Geilo
A famously scenic train ride to the fjord village of Flåm and a cruise on the Aurlands and Naeroy Fjords
Two nights in picturesque and historic Bergen on Norway's west coast
A journey south by motor coach and ferry to Stavanger, designated "European Capital of Culture" for 2008. Stavanger was the main departure point for Norwegian immigrants to America. After an overnight stay, the tour departs for home from Stavanger.
Cost: $3799 (includes airfare, accommodations, in-country travel, entrance fees during group excursions, tour guides, workshops at Diakonhjemmet, and 15 meals). Space is limited to 26.
For information about the tour and a PowerPoint preview, contact Patty Park at 612-330-1150 or parkp@augsburg.edu.