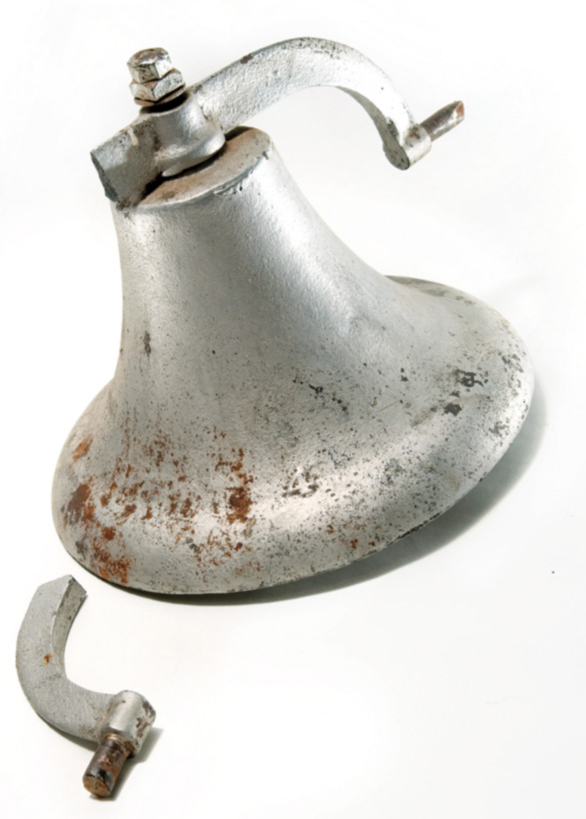 Augsburg's first Old Main building opened in 1874, and until it was razed to build Sverdrup Hall, its bell called the campus community to meals and events.
This bell has recently come back to Augsburg, and will find a new place and purpose on campus. We're planning a story about the bell in the spring issue of Augsburg Now, about its history, its travels, and its return home. Scouring our archives, we haven't been able to learn much about it, or find it pictured in archive photos.
Do you remember this Old Main bell? Please help us learn more about it—where was it located, how and when did it ring? What do you remember about it?
After the bell served its duty in Old Main, it became part of Augsburg student traditions—participating in sports and other student activities. What do you remember—tell us, even anonymously, if you wish!
E-mail information and stories to now@augsburg.edu or call 612-330-1181. We invite you to become part of the "rest of the story" about the Old Main bell.