By WENDI WHEELER '06
Major: SOCIOLOGY
Internship: LOCAL INITIATIVE SUPPORT CORPORATION (LISC)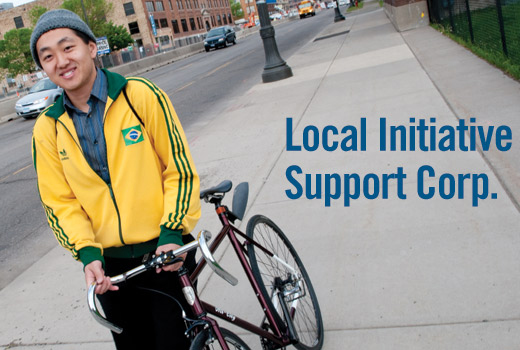 What are you doing?
I have been researching the area around the proposed stops along University Avenue on the Central Corridor Light Rail line. I have looked at the cost of developing high-density housing units in the area. I have also looked at government policies that were changed, such as some zoning policies and parking regulations. I have had to look at the background information of the proposed stops and give their story.
What have you learned?
I am getting more into urban planning and learning about the policies involved in implementing a big project into a city.
What is the value of your internship?
I would like to have a career in urban planning, so it's been beneficial to go into the field and get to know people. I hope I can build up my résumé these next few years and then get a master's in urban regional planning. But right now it's about building the connections.