By Wendi Wheeler '06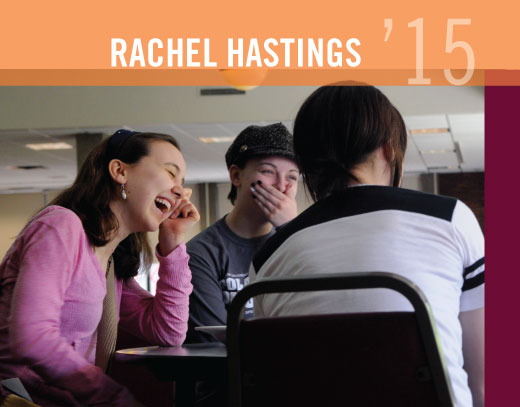 In many ways, Rachel Hastings '15 is a typical college student. She takes Spanish class, sings in a choir, eats in the cafeteria, and works out in the fitness center. But she is also atypical—a student who uses her ears and fingers to find her way through campus and through life. She's training for a marathon, learning arias by ear, and spreading joy throughout the Augsburg campus. A sophomore from Maple Grove, Minn., Hastings has been legally blind since birth.
Through the Gage Center for Student Success at Augsburg College, Hastings gets individualized support services and accommodations that help her succeed. The photos that follow show a typical day in the life of this atypical college student.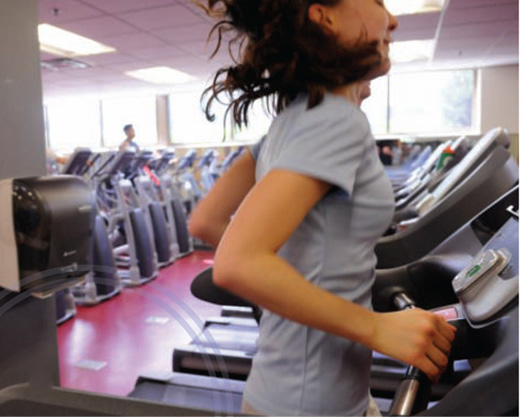 By touching her right hand to the treadmill every three or four steps, Hastings keeps her position on the machine during her daily workout. Hastings has completed two half marathons and is planning to run the Twin Cities Marathon in October.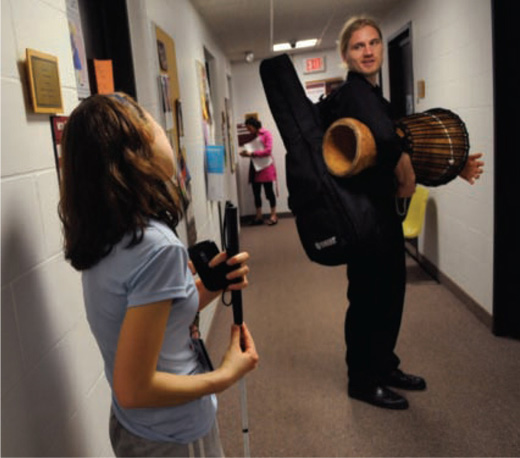 "Hi Rachel, it's Noah," a student says as he meets Hastings. But Noah Sievert does not need to identify himself because Hastings recognizes his voice. To her, a voice is as distinct as
a face is to a sighted person.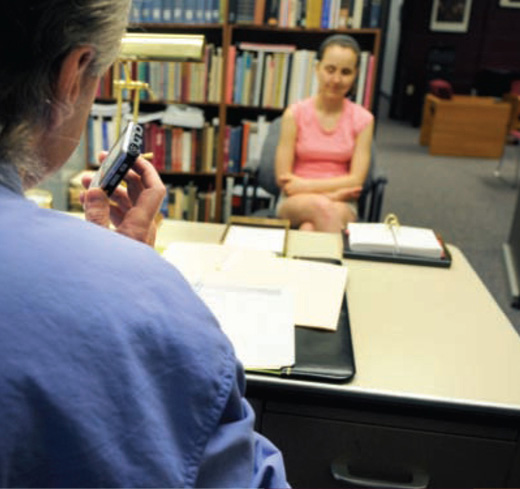 The complex nature of music theory means that Hastings needs accommodations for this course. Hastings took adapted music theory from assistant professor of music Doug Diamond as a summer independent study course.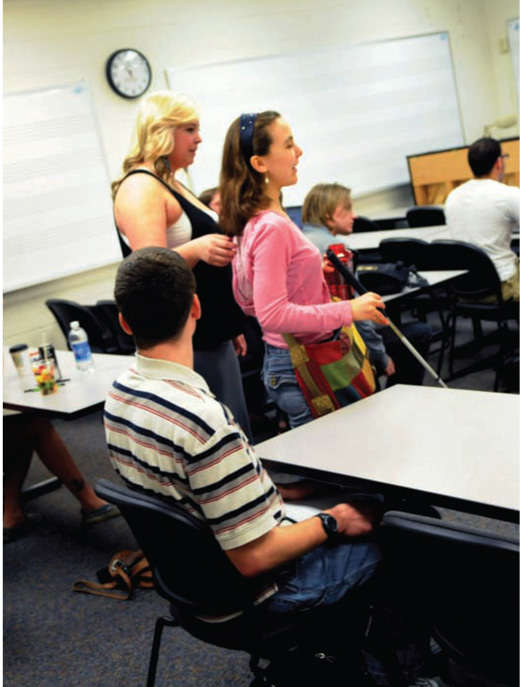 Before she gets even two steps into a classroom, a classmate hops up and says, "Rachel, there is an open spot right over here." One of the few times Hastings requires help is when she needs to navigate a full classroom with her cane.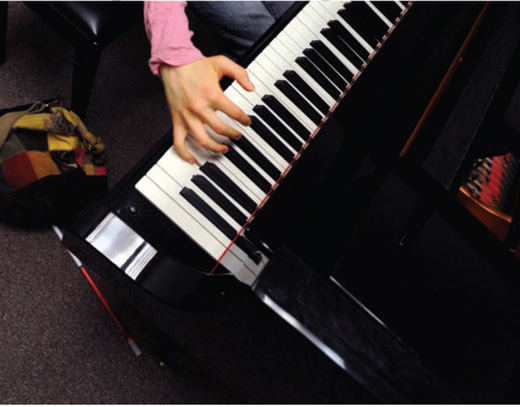 Practicing on a baby grand piano is one of the perks of being
a music therapy major whose main instrument is the piano. Since she does not read Braille music, Hastings learns music by ear, but she has perfect pitch, which makes learning easier.
STUDENT STORIES
Nic Adducci '15 | Rachel Hastings '15 | Andrena Murphy '15