Jim Holden '61 wrote a new book called "Heron Thieves, a Bat Out of Hell, and Other Flyfishing Stories, Essays, and Poems." Holden has been a fly fisherman for more than 40 years, and the book highlights his experiences on trout streams.
Dwight Olson '65 presented President Paul Pribbenow a copy of his book "Northern Lights: The Beauty of the Forgotten Scandinavian Enamel Artisans" for Augsburg's library in celebration of the university's sesquicentennial.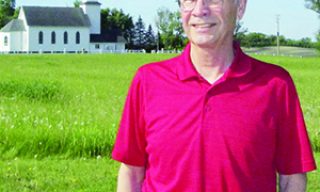 Two rural Osakis, Minnesota, churches—with roots dating back to the early days in the state's history—are thriving with the help of their new intentional interim pastor
John Douglas Hopper '68
. Hopper, who lives in Delano, Minnesota, and spends weekends at Salem and Sauk Valley Lutheran churches. He began a one-year pastorate on October 21, 2018.
Cheri (Kraskin) Best '69, Pam (Fredrickson) Gunderson '69, Sue Kelly '69, Linda (Stewart) Miller '69, Margi Ness '69, and Anna (Stivland) Olsen '69 celebrated the 50th anniversary of their graduation from Augsburg with a trip to Boulder, Colorado, in May.
1973
David Colacci '73 and partner Susan Ericksen, both classically trained theater professionals, were featured in a Star Tribune news story that detailed their success as audiobook narrators. The couple records their audiobook narrations in their St. Louis Park, Minnesota, home. They have each narrated more than 500 titles.
1978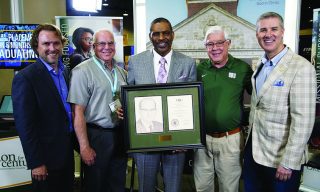 K. Marshall Williams Sr. '78 received the Herschel H. Hobbs Award for Distinguished Denominational Service from Oklahoma Baptist University. Williams, who has served as pastor of Nazarene Baptist Church in Philadelphia for more than 35 years, accepted the award on June 10 during the Southern Baptist Convention's annual meeting in Birmingham, Alabama.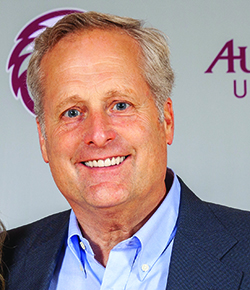 This year, Augsburg's Excellence In Coaching Award recognized Ken Novak Jr. '78. Novak led high school boys basketball teams at Blaine and Hopkins to 17 state tournaments, the most of any boys basketball coach in Minnesota history. After winning three consecutive state titles and seven in a 10-year span (2002–11), Novak was named ESPN RISE National Coach of the Year. He was inducted into the Minnesota Basketball Coaches Association Hall of Fame in 2013, and in 2019 he was inducted into the second class of the Minnesota High School Basketball Hall of Fame.
1987
Andrew Altenburg '87 joined KPMG in a senior associate role in May 2019. He previously worked as an events manager for The Bank of Tokyo for three years. As a freelance event planner, his clients included MNG, Louis Vuitton, Colgate-Palmolive, and The Carlyle Group. From 2005 to 2015, he produced and emceed 470 bingo events, which raised $250,000 for dozens of LGBTQIA+ organizations. He also is a wedding officiant and cartoonist, posting his work at jumpingforjoy.net. He lives with his partner, Matthew, and their parrot, Lulu, on Manhattan's Upper West Side in New York City.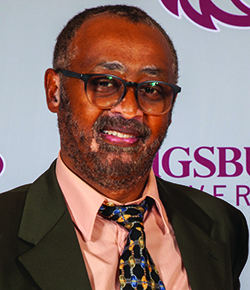 Minasie Theophilos '87
 received the Distinguished Athletic Service Award in honor of his decades-long support of Augsburg's student-athletes and coaches. A custodian in Augsburg's athletic facilities, Theophilos has grown close to many people in Auggie athletics including the men's hockey team. He came to Augsburg as a student in 1983 from Ethiopia and had not been able to return to his home for more than 30 years. In 2017, after the death of his mother, the men's hockey team raised more than $7,500 to fund a trip for Theophilos to see his family, who now live in Norway.
1989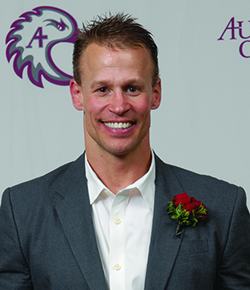 The late
Donny Wichmann '89
—a three-time Minnesota Intercollegiate Athletic Conference champion, a national tournament All-American, and a longtime assistant coach who was a part of 10 NCAA Division III national championship teams with the Auggies—was inducted into the National Wrestling Coaches Association Division III Hall of Fame in August.
1993
Tanya Schwartz '93 was named the seventh police chief of Burnsville and is the first woman to hold the post. Schwartz has been with the police department for 23 years, beginning as a patrol sergeant and then serving as detective sergeant and captain.
1994
Lori Higgins '94, '12 MAL became president of Augsburg's Alumni Board. She currently serves on several boards including the Minnesota Amateur Sports Commission. She joined the Alumni Board in 2016 because of her deep connection to the university and support of its mission.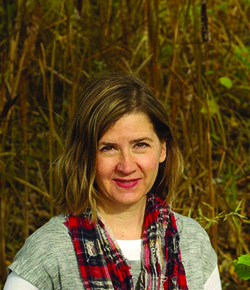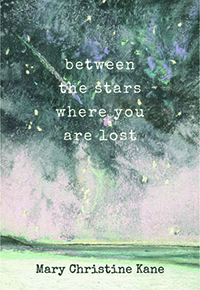 Mary Christine Kane '94
 released her first book of poems, "between the stars where you are lost." Kane also works in marketing and volunteers for the arts and animal rescue initiatives. Her poetry and nonfiction works have appeared in journals and anthologies including Bluestem; The Buffalo Anthology, Right Here, Right Now; Ponder Review; and Sleet.
1996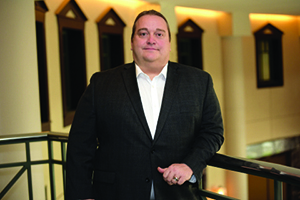 Carlson Inc. announced the appointment of
Richard "Rick" Gage '96
as its non-executive chair of the board in August. Gage is the founder and former CEO of YourMLSSearch.com, a director of the World Childhood Foundation, and is on the board of the Carlson Family Foundation, where he has served for more than 20 years.
1997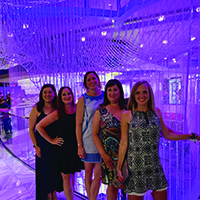 Jessica Barker '97
,
Amy (Bowar) Mellinger '97
,
Tara (Cesaretti) McLeod '97
,
Christa Winkelman '97
, and 
Jane (Ruth) Zirbes '97
gathered for their annual girls trip in Las Vegas. Since their days at Augsburg, they've planned yearly trips and remained close friends.
1999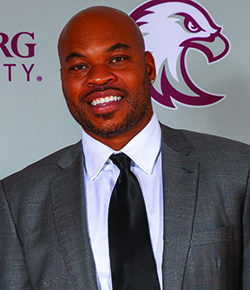 The first NCAA Division III player to be selected in the first round of the NBA Draft, Devean George '99 was inducted into the Augsburg Athletic Hall of Fame. George led the Auggies to two Minnesota Intercollegiate Athletic Conference championships and berths in the NCAA Division III national playoffs, earning conference MVP honors both times. He finished his college career with 2,258 career points and 868 career rebounds, both second in school history, and a 23.5 points-per-game average, the best in school history. George has played with three NBA teams and works to develop affordable housing in North Minneapolis.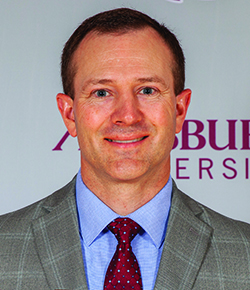 Augsburg Athletic Hall of Fame inductee Scott Hvistendahl '99 was Augsburg baseball's starting centerfielder as well an All-American wide receiver on the football team. He was the first player to break the NCAA career receiving yardage record held by NFL legend Jerry Rice, finishing his career with 285 receptions for 4,696 yards. He now stands 14th in NCAA all-divisions history in career receiving yardage. Hvistendahl was named Minnesota Intercollegiate Athletic Conference Player of the Year, twice earned CoSIDA Academic All-America honors, and won the Gagliardi Trophy for his performance in academics, athletics, and community service.
Qiuxia (Xia) Welch '99 and Kevin Welch, co-founders and owners of Boom Island Brewing, hosted Augsburg's first "beer choir" in the spring. The couple started their company in 2011 focusing on Belgian-style beers, and they recently relocated the business to a new space in Minnetonka, Minnesota.
2000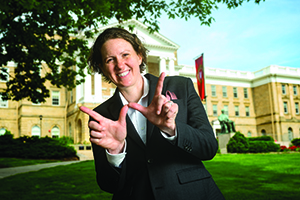 Christina Olstad '00, '05
MSW began her new role as dean of students at the University of Wisconsin—Madison in July. Olstad previously was the interim assistant vice president for student affairs, housing, and residence life at Towson University in Maryland. She has worked in higher education administration for nearly two decades, beginning with her time at Augsburg.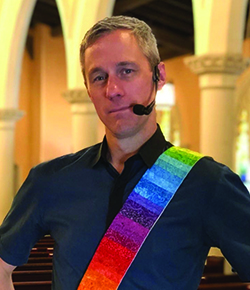 Ross Murray '00, '09 MBA
 received the Living Loehe Award at Wartburg Seminary's commencement in May. The award was given in recognition of the 50th anniversary of the Stonewall uprising, the 10th anniversary of the Evangelical Lutheran Church in America's steps toward inclusion for LGBTQIA+-identified people, and his calling as a deacon to engage in LGBTQIA+ advocacy in the church and the world. Murray is the senior director of education and training at GLAAD Media Institute and is the founding director of The Naming Project. Read more of this story at 
augsburg.edu/alumni/blog
.
2002
Crescent Cove, a hospice home for children founded by Katie Lindenfelser '02, was featured in a New York Times story. Lindenfelser, the executive director and an Augsburg trained music therapist, opened the St. Louis Park, Minnesota, care facility in 2018. Crescent Cove offers respite and hospice care to children and is the only facility of its kind in the Midwest.
2003
Kristen Opalinski '03 began a new professional chapter as the manager for Ecumenical and Inter-Religious Relations for the Evangelical Lutheran Church in America. This role includes managing communications, providing staffing for EIR committees and events, extending hospitality to ecumenical and interreligious partners at the Lutheran Center in Chicago, and serving as the ELCA representative at various EIR meetings held both domestically and internationally. This is a new position designed to meet the needs of the ever-changing ecumenical and inter-religious landscape and the expansion of the church's ecumenical and inter-religious commitments. Opalinski also serves as a writer for Living Lutheran Magazine.
2004
Max Langaard '04 was featured on "Good Morning America," where he shared his journey as a teacher and also his time as a mentor and coach at a nonprofit called Playworks in Oakland, California. Playworks helps schools and youth organizations create a place on the playground for every child to feel included, be active, and build valuable social and emotional skills. Langaard also received NBA Finals tickets from the television show.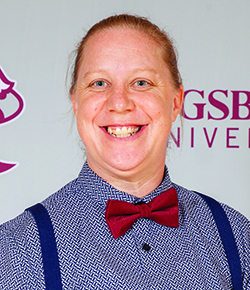 Dual sport athlete
Kristen Lideen '04
was inducted into the Augsburg Athletic Hall of Fame. As softball shortstop, Lideen was the lone Auggie to hit better than .400 in their career (.444). Her 38 career doubles remain a school record, while her 18 doubles and 89 total bases in 2003 are both single-season school records. In soccer, Lideen played as a sweeper for an Auggie defense that recorded a 1.04 goals-against-average in her four seasons. Lideen earned All-MIAC Honorable Mention honors three times as a soccer athlete and earned All-MIAC first-team honors four times as a softball player.
2005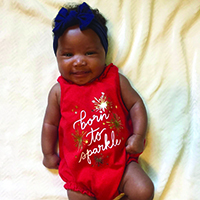 Jason Oare '05
and wife, Erin, welcomed a daughter, Remedy Faith, in April.
2006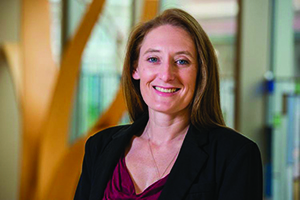 Kristy Millering '06 became the new director of finance at Winona Area Public Schools. Millering began this role after eight years in finance at Mayo Clinic in Rochester, Minnesota, most recently as a senior internal auditor. She also worked as an accountant for McNeilus Truck and Manufacturing and owned her own dance studio.
2007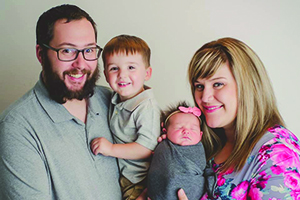 Amber (Stransky) Caswell '07 and husband, Tavid, welcomed a daughter, Olivia Sandra Donna, in June.
2008
Greg May '08 was hired by the University of Minnesota's hockey program as the new director of hockey operations. May spent the previous three years as the hockey head coach and associate athletic director at the Blake School in Minneapolis. While playing hockey during his time at Augsburg, he was a MIAC All-Conference honoree.
2009
Caitlin (Hozeny) Lienard '09, '16 MSW passed her Licensed Independent Clinical Social Worker exam in April.
2011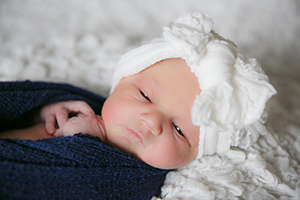 Denielle (Johnson) Stepka '11
and Timothy Stepka welcomed a daughter, Halle Jo Jean, on September 30.
2012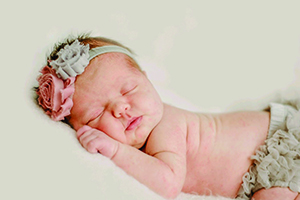 Adam Langer '12 and wife, Alyssa, welcomed their first child, Addison, in November 2018.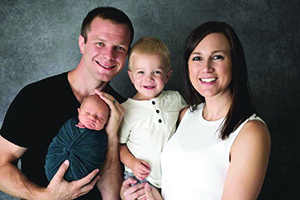 Augsburg Men's Wrestling Co-Head Coach Tony Valek '12, '14 MAL and wife, Kassi (Goranowski) Valek, welcomed a son, Hudson Ricke, in June.
Hayley (Thomas) Ball '12
and
Emerson Ball '14, '19 MSW
welcomed a daughter, Zara, on March 13.
2013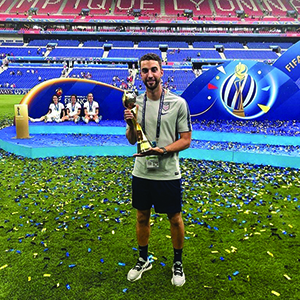 Tyler Heaps '13, manager of analytics and research for U.S. Soccer, was on the staff of the USA national women's soccer team that celebrated a World Cup Championship victory in July. Heaps, who helped play a part in the team's seven-game win series to clinch the title, said it was "one of the most challenging and rewarding experiences" of his life. Heaps' work in data analysis and use of video coverage enhances skills on the field and helps athletes better prepare for their competition. Read more of this story at augsburg.edu/alumni/blog.
2014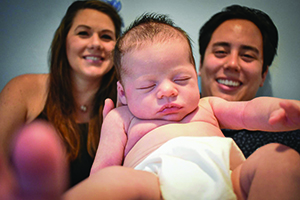 Mara (Breczinski) Barrozo '14 and Enrico Barrozo '14 welcomed a daughter, Ryna, in June.
2016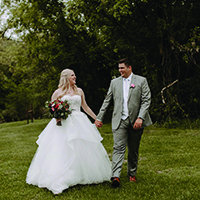 Bobby Rose '16 married fiancée, Amber, in Cottage Grove, Minnesota, in May.
Stephanie Putzier '16 MBA
serves Minnesota Women of Today at the state level as the internal vice president, a position in which she oversees the organization's internal programming. Putzier received the Programming Award of Excellence for her commitment and efforts. She has been an active member of the organization since 2002.