1930-1939 | 1940-1949 | 1950-1959 | 1960-1969  |  1970-1979  |  1980-1989  |  1990-1999  |  2000-2009  |  2010-2019  |  Graduate Programs
---
1938
The Minnesota Intercollegiate Athletic Conference featured Edor Nelson '38 in the Legendary Leaders series released on its website and social media. Nelson, who passed away in 2014, was an instructor for the health and physical education department for 32 years, coached Augsburg's baseball team from 1946 to 1979, and led the program to seven MIAC titles. He also was Augsburg football's head coach, and he helped start the men's wrestling program and relaunch men's hockey.
1953
Leland Fairbanks '53, MD, was selected as the Commissioned Officers Association Retiree of the Year by the United States Public Health Service. The award, which recognizes excellence in service and volunteer activities, was presented during a virtual meeting in June. Fairbanks' career has included work focused on family health, holistic care, smoke-free communities, and training other health professionals.
1976
The Minnesota Intercollegiate Athletic Conference featured Marilyn Pearson Florian '76 in the Legendary Leaders series. Pearson Florian coached women's basketball and volleyball at Augsburg and also was the women's athletic director. During her tenure, Augsburg added four MIAC women's sports, including cross country, golf, ice hockey, and swimming and diving. She also initiated the induction of women into Augsburg's Athletic Hall of Fame in 1988 and created an athletic lettering program for female student-athletes in 1989.
1979
Augsburg Athletic Director Jeff Swenson '79 shares his optimism about Augsburg's new women's wrestling program. See story "How to Build a Women's Wrestling Program from Scratch."
1989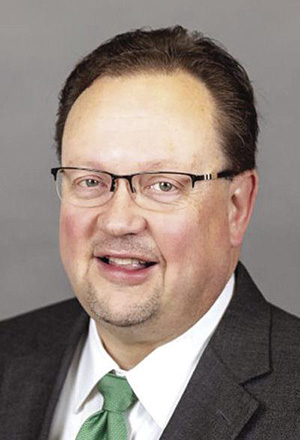 Mark Muhich '89
was hired as managing attorney to supervise public defender services in Minnesota's Carlton and St. Louis counties. Muhich is a Hibbing, Minnesota, native who has been a part-time public defender at the St. Louis County Courthouse in Virginia, Minnesota. Muhich previously taught political science and criminal justice at Mesabi Range College and taught in the law enforcement program at Vermilion Community College. 
1993
Chad Shilson '93 comments on Augsburg's women's wrestling program, in which his daughter, Emily Shilson '23, competes. See story "How to Build a Women's Wrestling Program from Scratch."
1995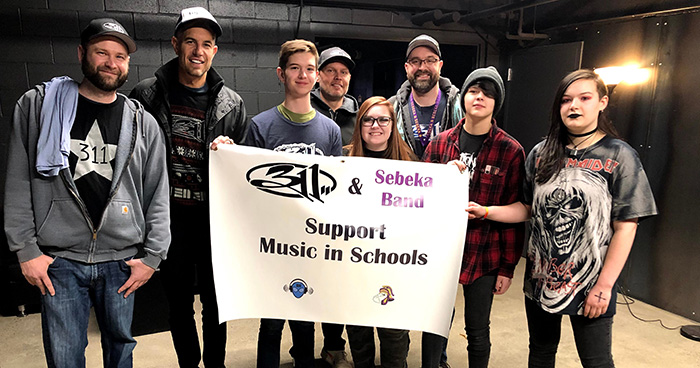 Brothers
Dave Kerkvliet '95
and
Tim Kerkvliet '01
were featured on the Education Minnesota website when they introduced four band students of Sebeka, Minnesota—where Dave teaches—to the rock band 311 at a performance at The Armory in Minneapolis. Dave has taught band for 24 years and is a lifelong musician and fan of rock bands. He connected those passions and organized this meeting between his students and lead singer and guitarist Nick Hexum and drummer Chad Sexton prior to 311's performance. 
1997
Shelly Boyum-Breen '97 connects the launch of Augsburg's women's wrestling with the need to tell more sports stories that include females and diverse communities. See story "How to Build a Women's Wrestling Program from Scratch."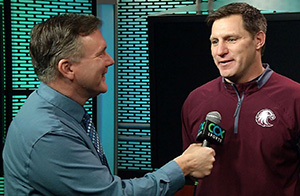 Derrin Lamker '97
was named Augsburg University Football head coach in December. Lamker played baseball, basketball, and football as an Auggie student-athlete. During his football career, he was the Minnesota Intercollegiate Athletic Conference MVP and led the Auggies to a MIAC title in 1997, the same year he received Kodak All-American Honors. Lamker was named the Northwest Suburban Conference Coach of the Year in 2007, 2013, and 2014 during his tenure as head coach of Osseo High School, where he coached for 11 years and won a class 6A state championship. Before taking the head coach position at Augsburg, Lamker also served as offensive coordinator and head coach at Edina High School. Augsburg University Football hosted an alumni gathering in January to hear from Lamker and to meet the incoming coaching staff, which includes
Greg Clough '86,
defensive coordinator, and
Jack Osberg '62
, volunteer coach. Alumni who graduated between 1971 and 2019 attended.
1999
Canisius College in Buffalo, New York, hired Martin Hlinka '99 as an assistant coach for its men's hockey program. After his work as an assistant coach with the Salzburg Red Bulls junior program, Hlinka served as a lead on-ice skills instructor with Synergy Hockey in St. Louis. Hlinka scored 125 points in 85 games from 1995 to 1999 while on Augsburg's hockey team, and he also played football, earning All-American status as a kicker. Hlinka played professional hockey for 15 years in the American Hockey League, United Hockey League, and Germany.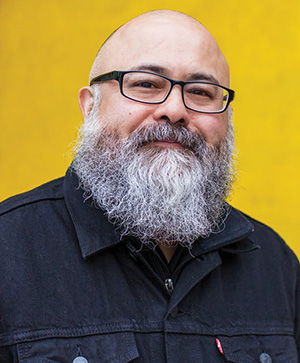 The City Pages publication featured the work of
Jose Luis Villaseñor '99
and the nonprofit organization he founded, Tamales y Bicicletas, which exists to empower youth, develop healthy Latinx and immigrant communities, promote sustainable transportation, increase access to healthy foods, and improve the environment. The organization's community garden in south Minneapolis provides space to teach urban farming and lay the groundwork for sustainable local food.
2000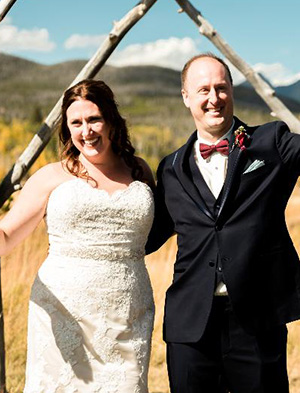 Joe Seehusen '00
married Kathryn Tighe on a ranch in Grand Lake, Colorado, in September. The couple resides in the Denver area, where they work in real estate. Seehusen encourages his Auggie friends to reach out the next time they're in Colorado.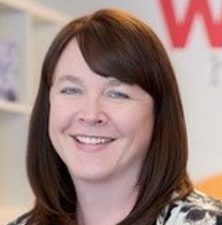 In December,
Michelle Basham '00
was elected as the new president and CEO of YWCA Minneapolis. Basham previously was the executive director at The Bridge for Youth, served as CEO of YWCA Delaware, and held leadership positions at CommonBond Communities, FamilyWise, and the Minnesota Department of Human Services. She also co-founded the Nonprofit Emerging Leaders Academy.
2002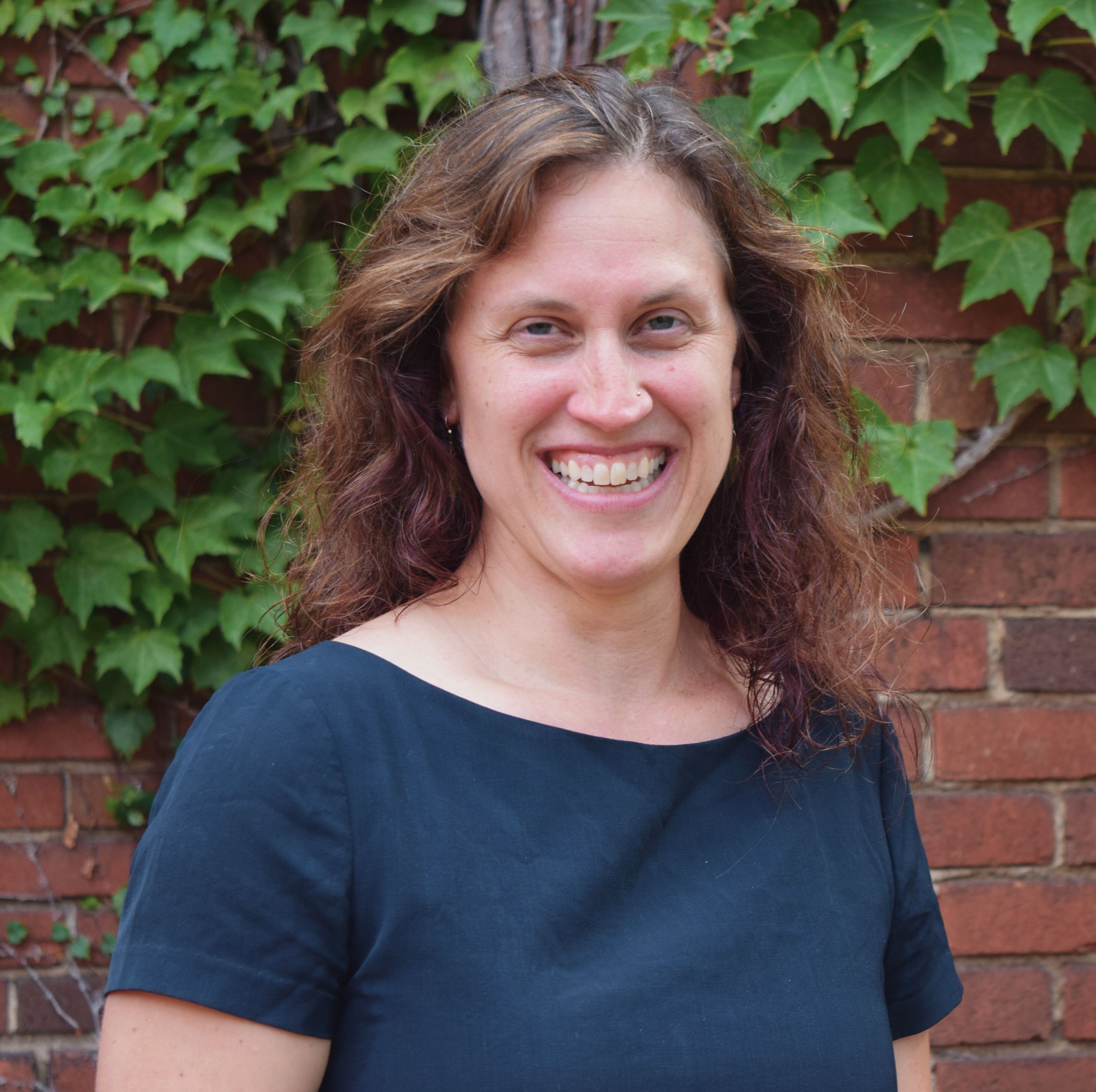 Adrienne Kuckler Eldridge '02
joined the staff of Augsburg's Christensen Center for Vocation. She coordinates the theology and public leadership undergraduate program, is the program director for the Augsburg Youth Theology Institute, and is the director of the Public Church Scholars program, an accelerated degree pathway that allows students to complete a Bachelor of Arts degree in
theology and public leadership and a Master of Divinity in five years. The program is a partnership between Augsburg and Lutheran School of Theology at Chicago for students who are called to ministry and public leadership as an ordained pastor.
2003
Nick Rathmann '03 completed his final term on the Augsburg Alumni Board of Directors. He has been on the board for the past seven years, serving in executive leadership roles for four years, including a two-year term as board president. Rathmann now continues volunteering his time by serving on the A-Club board.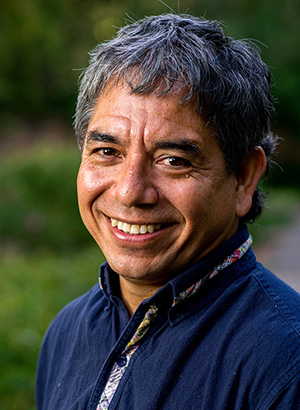 Reginaldo Haslett-Marroquin '03
delivered a convocation address at Carleton College in Northfield, Minnesota, last October. He is a founding member of the National Fair Trade Federation, started the fair-trade Peace Coffee Company, and is president and CEO of Regenerative Agriculture Alliance, a Minnesota-based nonprofit organization that works to develop regenerative food supply chains and to advocate against extractive agriculture. Haslett-Marroquin is also the author of "In the Shadow of Green Man," in which he tells stories from his upbringing in Guatemala and shares his vision for regenerative farming practices.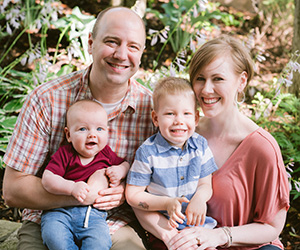 Brent Stolle '03
and
Bethany (Schneck) Stolle '05
welcomed their second son, Isaac, in February 2019. Isaac joined his three-year-old brother, Weston. Bethany is the design research lead for Blackboard, an education technology company. Brent works for Nvidia as a software engineering manager. The family lives in Kirkland, Washington.
2004
Jason Edwards '04 has been teaching sixth grade science and reading at Discovery Middle School in Fargo, North Dakota, for 11 years. He also coaches girls cross country and track and field at Fargo Davies High School. The USA Track and Field Association chose him as the Coach of the Year for Girls Cross Country, and he is the North Dakota representative for the "40 under 40" coaching award from Coach and Athletic Director magazine. While at Augsburg, he competed in cross country and track and field, earning school records in the indoor 600 meter dash and indoor 4×400 meter relay team.
2005
Andrea (Ladda) Brown '05 received an award for her accomplishments with the City of Minneapolis' Police Conduct Oversight Commission regarding the body-worn camera policy, which led to the discovery of ketamine abuse by paramedics and police officers. Her work also led to the creation of the MPD dashboard, where race disparities statistics and officer misconduct have been made public and searchable, and the co-responder model—mental health professionals accompanying police officers responding to calls—which started as a pilot program in Minneapolis and is now used in New York, Texas, and Utah. [Editor's note: These events occurred prior to the murder of George Floyd by Minneapolis police.]
2006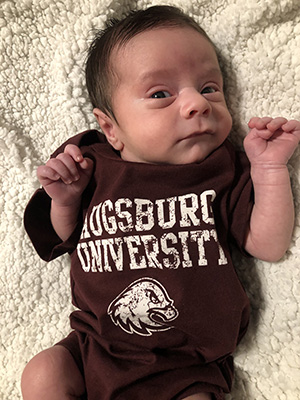 Kelsey Crockett '06
and wife, Stacey, welcomed a child, Mason Avery Crockett, into their family in January. Kelsey continued his software management work when the family moved from Nashville to Dallas for Stacey to begin a doctoral program at the University of Texas—Southwestern.
2007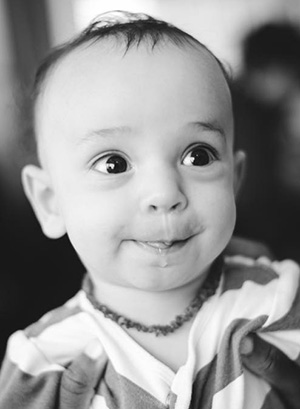 Jenessa (Payano) Stark '07
graduated from Yale University with her Master of Science in Nursing with specialties as a certified nurse midwife and women's health nurse practitioner. To fulfill the health professional shortage area service obligation of her National Health Service Corps scholarship, she is moving to Navajo Nation to work as a full-scope midwife at a tribally run Indian Health Service hospital in Arizona. She will be accompanied by her husband and children, including a son, Zaiel, whom the family welcomed in January.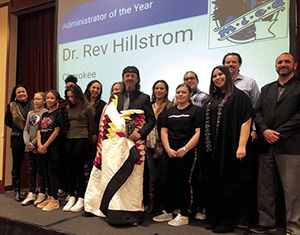 P. C. Hillstrom '07,
director of educational equity at Osseo Area Schools, received two statewide honors this year: the Outstanding Administrator of the Year award from the Minnesota Indian Education Association and the Ron McKinley "All My Relations" award from the Minnesota Education Equity Partnership. Hillstrom has worked for Osseo Area Schools since 2015.
2008
Artist Alison Price '08 was featured in the Minnesota Women's Press regarding her new series of art, "Witnessing Waves." Price, a child of two immigrant parents, talked about a stump along the Mississippi River and how the river's waters aided migration to the region. This piece of nature influenced Price's collection, which started during her time at Augsburg. "The series is imbued with symbolism. DNA strands weave along the riverbanks and through the roots and ground, reminding us of our interconnectedness with all, reinforcing the idea that we are fundamentally tied to each other and the planet," Price said.
Chris Stedman '08
wrote a new book that will be published in October. The book, "IRL: Finding Realness, Meaning, and Belonging in Our Digital Lives," explores being human in our increasingly digital world and is available for pre-order.
2009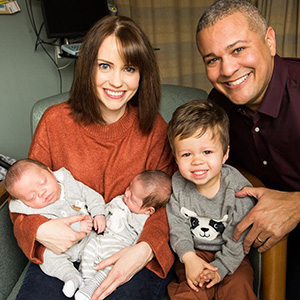 Kristin (Daniels) Overton '09
and husband, Jesse, welcomed the birth of twin boys, Mattis and Henry, last September.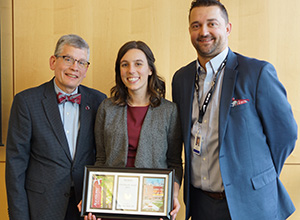 Tori Bahr '09
, a medical doctor at the complex care clinic of Gillette Children's Hospital in St. Paul, Minnesota, was presented with Augsburg University's 2019 First Decade Alumni Award in January. Bahr previously worked at the University of Minnesota Medical Center's Internal Medicine-Pediatrics Program, where she became chief resident. Bahr's new position at Gillette Children's Hospital includes treating patients with medically complex diseases, using advanced technology, and championing transition care.
 Alissa Nollan '09
married James Nystrom in St. Anthony, Minnesota, last July. The wedding party included Jennifer Nollan '89, Whitney (Holman) Mead '10, and Katie Pendo '10 
2010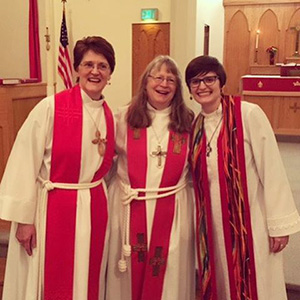 Sylvia Bull '10
(pictured on the right) was ordained as an Evangelical Lutheran Church in America pastor in 2017 and has served as associate pastor of Faith Lutheran Church in Bismarck, North Dakota, for three years.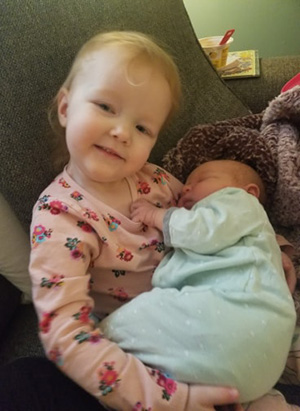 Mike Polis '10
welcomed a second child, Sophia June, in January. His first child, Lydia Mae, loves being an older sibling. Polis is in his second year of real estate and is excited for another year of selling and buying homes. 
2012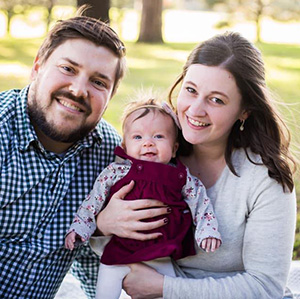 Eric Arlein '12
and
Theresa (Bulger) Arlien '14
welcomed a daughter, Cora, last July.
2015
Tanner Wiseman '15 and friends from Lakeville, Minnesota, filmed the series "Destination Fear," which aired on the Travel Channel last fall. The show follows the group's cross-country road trip where they stayed overnight in 10 haunted places. The group began making videos together for YouTube in middle school and high school, and this show indulges their passion for exploring abandoned places.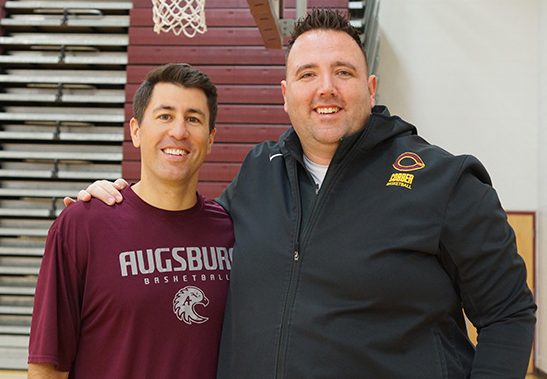 Augsburg University Men's Basketball hosted an alumni reunion in January that included a pick-up game, lunch, watching the men's team take on Concordia College—Moorhead, and a social hour. Auggies from several generations joined in the festivities. Auggie alumni lead the men's basketball programs at both Augsburg and Concordia. Assistant Coach
Charlie Scott '07, '15 MAL
and the Auggies defeated the Cobbers, who were led by Head Coach
Grant Hemmingsen '07
. 
2017
Legal assistant Sean Adams '17 researched eyewitness identification procedures with an Augsburg faculty member. See story "Mistaken Identity."
Austin Conery '17 researched the reliability of eyewitness testimonies and now uses his experience to understand and apply studies in his role at a mental health provider. See story "Mistaken Identity."
2018
Chung Eang Lip '18 wrote about his career path in the public health field for Columbia University's Mailman School of Public Health student voices webpage. He focused on the importance of kindness and storytelling on his journey to becoming a public health professional.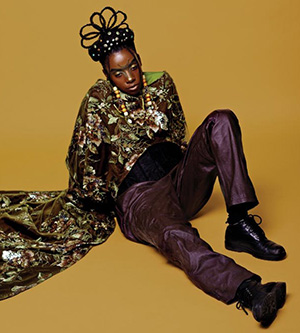 In September, City Pages featured
Dua Saleh '18
for their work in poetry, rapping, and singing. Saleh released "Nûr" in 2019, and "ROSETTA" in 2020, EPs produced by Psymun, the St. Paul, Minnesota, producer whose connections with mainstream hip-hop provide broader exposure for Twin Cities performers. As the recipient of the Cedar Commissions emerging musicians program, Saleh performed "Strings and Heart Beats," a project described as "an immersive Afrodiasporic experience."
Natalie Johnson '18 contributed to National Science Foundation-funded research that evaluated the reliability of eyewitness identification. See story "Mistaken Identity."
Christine Diindiisi McCleave '13 MAL is the executive director of the National Native American Boarding School Healing Coalition, formed in 2012, which seeks justice and healing for Native American children and their descendants. The organization recently received a $10 million grant from the Kendeda Fund that will support a new 10- year plan focused on education, advocacy, and healing. MPR News interviewed Diindiisi McCleave, who outlined the organization's efforts to highlight the history of Native boarding schools and the impact they had on Native communities.
Diana Pierce '16 MAL narrated and produced a documentary, "Country Music: Made in Minnesota," which aired on Pioneer PBS last September. The half-hour documentary touches on stories about artists from the Minnesota communities of Alexandria and Dovray; as well as the WE Fest in Detroit Lakes, Minnesota, and the Flame Bar in Minneapolis. The program features interviews with artists from Detroit Lakes, Minneapolis, and Pipestone, Minnesota, plus other figures who contributed to the development and popularity of country music in the state.
Submit a Class Note
Tell us about the news in your life— your new job, move, marriage, and milestones. Submit here.