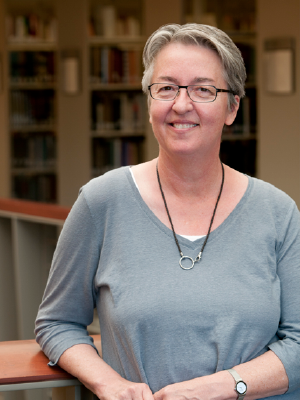 Karen Kaivola, Augsburg's provost and senior vice president of academic and student affairs, will retire at the end of 2021–22 academic year. Since Kaivola joined Augsburg in 2013, her leadership of the faculty has consistently reflected unwavering commitments to teaching and learning. In late 2019, Kaivola stepped into an expanded role overseeing both academic affairs and student affairs, seeking new alignments and centering both on a holistic view of student learning and development. A committee chaired by Tim Pippert, Joel Torstenson endowed professor of sociology, is in the midst of a national search to identify her successor.
At its October meeting, the Augsburg University Board of Regents approved faculty emeritus status for Milo Schield, professor of business administration; regent emerita status for Ann Ashton-Piper, who retired from the board after 12 years of service; and staff emeriti status for long-serving employees Nancy Guilbeault, James Trelstad-Porter, and Mary Laurel True.
At its February meeting, the board approved faculty emerita status for Laura Boisen, professor of social work; and staff emeriti status for Dianne Detloff, Ann Garvey, and Mark Lester.