---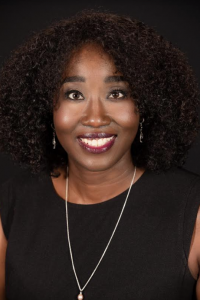 Sylvia Bartley, PhD earned her bachelors of science in pharmacology from the University of London and her PhD in neurophysiology from St. Barts and The Royal London School of Medicine and Dentistry. She is chief of staff for JSI, the global public health organization, and its affiliate, World Education, Inc., where she works with leaders across the organizations to maximize their strategic, communications, operational, and partnership strengths and achieve goals of improving the health of individuals and communities around the world. She previously held numerous global leadership roles at Medtronic, including senior global director of the Medtronic Foundation. She has made an impact as a board member and leader for prominent non-profit organizations including the Association of Black Foundation Executives and The Black Women's Health Imperative. Locally, Bartley has served on many boards, including the African American Leadership Forum, Mastery Charter Schools, Twin Cities Habitat for Humanity, Harvest Network of Schools, AchieveMpls, and the Ordway Center for the Performing Arts. She also hosts a show on KMOJ-FM: "African American Community Forum." Her commitment to inspiring change and strengthening communities is exemplified through numerous awards including the Top 100 Most Influential and Powerful Black Briton in 2019, the Women in Business Award and Diversity in Business Awards from Minneapolis/St. Paul Business Journal, and has a recipient of a 2014 Bush Fellow and AARP/Pollen's 50 under 50 award. In April 2017, she published her first book "Turning the Tide: Neuroscience, Spirituality and My Path Toward Emotional Health." Bartley served as a panel moderator at the 2017 Nobel Peace Prize Forum, and facilitated the sponsorship of Augsburg's new community garden as part of the Hagfors Center.
---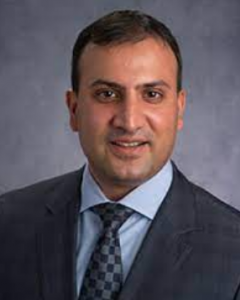 Cyrus Batheja '08, '11 MBA, EdD, is the national vice president of policy and clinical solutions at UnitedHealthcare Community & State. He supports the development and execution of Medicare and Medicaid programs aimed at helping individuals and families access essential social services that are the gateway to better health. His work is centered on achieving health system improvement through the design and execution of patient-centric systems at scale. Batheja earned an associate degree in nursing from Normandale College, bachelor's and MBA degrees from Augsburg University, and a doctorate in education from the University of St. Thomas. Batheja sits on the University of Minnesota's School of Nursing Dean's Board of Visitors. He also serves on the Hennepin Healthcare Research Institute's Public Research Advisory Board. He has received the 2019 UnitedHealth Group Sage of Clinical Service Award, the Mpls/St. Paul Magazine 2013 Award in Administrative Nursing Leadership, and is a 2012 March of Dimes Nurse of the Year.
---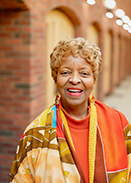 Cheryl T. Chatman, EdD, served as executive vice president and dean of diversity at Concordia University in St. Paul, MN, for 20 years before her retirement. In those roles, she worked closely with the university president to provide links between and among the administration, the university, and the larger community. She also provided vision and leadership for the university's diversity efforts through creative programming; consultation and partnership with faculty, staff, and administrators; and by creating and sustaining supportive relationships with students and significant public constituencies. Chatman is active in the community, serving as an officer of the NAACP St. Paul Branch, vice president of the Minnesota Chapter of the Association of Black Women in Higher Education (ABWHE), and a co-facilitator of a community organization called EVERY BODY'S IN. She is completing a six-year term as a church council member of the Evangelical Lutheran Church in America. Chatman co-chaired the Selma 50th anniversary celebration hosted in St. Paul, MN. During her tenure at Concordia, she received a lifetime achievement award from the National Association of Black Women in Higher Education, a pioneering leader award from the Minnesota chapter of ABWHE, and a lifetime achievement award from the governor's Commission for the Martin Luther King, Jr. Statewide Celebration. Chatman has been the recipient of Iowa State University's alumni achievement award and received a community award from United Minds of Joint Action for maintaining unity in families, community, nation, and race. She has been recognized by the Concordia Staff Organization executive board for excellence in action for her love for people, for being the heart of the campus, and for assisting in reflecting Concordia as a Christian university. Concordia's multicultural organizations acknowledged her with appreciation awards for leadership, guidance, support, and service. In 2018, the "Dr. Cheryl Troutman Chatman Diversity Center" was dedicated at Concordia University in her honor. Chatman holds a doctorate in education in educational administration from the University of North Carolina at Greensboro, a master of science degree in child development from Iowa State University, and a bachelor of science in psychology from Bethune-Cookman College. She and her husband, the Rev. Kelly Chatman, reside in St. Paul, Minnesota.
---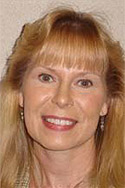 Karen (Miller) Durant '81 is an accomplished senior finance executive with more than 30 years of experience with complex multinational, publicly traded companies. She most recently served as vice president and controller of Tennant Company, a manufacturer of equipment and coatings in Golden Valley, MN, and continues to serves on the Tennant Foundation Board, which supports non-profits primarily in the areas of social services and education. Prior to Tennant, Durant's career included 18 years with Pentair, where she ultimately served as senior vice president of finance and analysis, and also eight years with Honeywell in a variety of finance and accounting positions. In addition to her bachelor's degree from Augsburg, Durant holds a master's in business administration in finance from the University of St. Thomas. Over the years, she has been an active volunteer and donor to a variety of organizations including Operation Bootstrap Africa, Courage Center, Anoka-Ramsey Community College, and Junior Achievement. Durant was elected to the Augsburg Board of Regents in 2011 and serves as treasurer of the board and chair of the Finance Committee.
---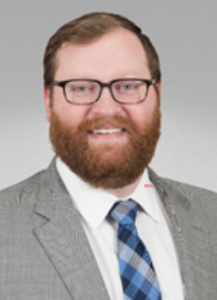 Karim El-Hibri '06 is the president of East West Resources Corporation, a private investment and business development firm focused on life sciences and emerging technologies located in Rockville, Maryland. El-Hibri is also a founding board member and strategic advisor of the El-Hibri Foundation, a private, philanthropic organization that supports building an inclusive America by advancing peace and respect for diversity inspired by the universally shared values of Islam. The foundation invests in nonprofit organizations from diverse sectors that advance the inclusion of American Muslim communities, which are currently under-resourced and now face increasing challenges. El-Hibri represents the next generation of leadership at the foundation by offering strategic oversight and financial expertise. Other philanthropic activities include serving as a board member for the McLean School of Maryland, the Oslo Center U.S. Foundation, and the Augsburg University StepUP® Advisory Board. He holds a bachelor's degree in international relations from the American University School of International Service, and graduated from Augsburg's StepUP® Program.
---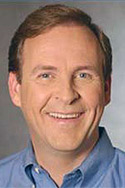 Matthew K. Entenza, JD, is a graduate of Worthington Senior High School in Worthington, MN. He attended Augustana University in Sioux Falls, SD, and graduated cum laude from Macalester College. He received a diploma in legal studies from Oxford University (U.K.) and received a juris doctorate cum laude from the University of Minnesota Law School. Entenza has served as an assistant Minnesota attorney general (prosecuting charitable fraud) and an assistant Hennepin County attorney (prosecuting felony white collar crime). He served for six terms in the Minnesota House and for four years was the house Democratic leader. He was a DFL candidate for governor of Minnesota in 2010. Entenza is the founder and senior fellow of Minnesota 2020, a state public policy think-tank. He also served as a senior advisor on energy and the economy to Minnesota Gov. Mark Dayton. He is active in the Lutheran Church and has served on numerous local and national boards. Entenza was elected to the Augsburg Board of Regents in 2011.
---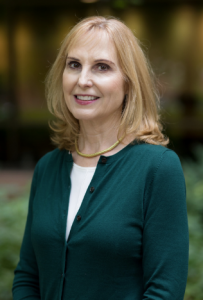 Ellen Ewald is co-owner and executive advisor at Tysvar LLC and MobileAxept. She holds a bachelor of arts from the University of Minnesota, a master's degree from the University of Bergen (Norway) and a master of science degree from the Massachusetts Institute of Technology (M.I.T.). Her background includes business development, management and VC/private equity in science and technology sectors for Norwegian and U.S. businesses, universities, and government organizations. She served as director of higher education and research at the Honorary Norwegian Consulate in Minneapolis. Additionally, Ewald is a mental health advocate and is passionate about supporting brain research and fighting the stigma associated with mental illness. She has served on the University of Minnesota Neuroscience Advisory Committee and is a certified mental health first aid instructor for the National Council of Behavioral Health. She has also served on the board of the Ella and Kaare Nygaard Foundation, the Nobel Peace Prize Forum Executive Committee, and is also currently on the board of People Incorporated. Ewald helped establish the new University of Minnesota Alumni Chapter in Oslo and served as president. Ewald is a recipient of M.I.T.'s Harold E. Lobdell '17 Distinguished Service Award and Norway's 10 Topmost Successful International Women award.
---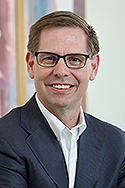 Nicholas C. Gangestad '86 He previously served as senior vice president and chief financial officer at 3M. Gangestad began at 3M in 1987 and worked in a variety of 3M businesses and regions including the Asia Pacific, Canada, Latin America, and United States. In 2011, Gangestad was appointed corporate controller and chief accounting officer. In 2014, he was named senior vice president and CFO. He holds a bachelor's degree in business administration with a focus on accounting from Augsburg, as well as an MBA from the University of Minnesota. Gangestad serves on the board of the Minneapolis Institute of Art. He was elected to the Augsburg Board of Regents in 2016.
---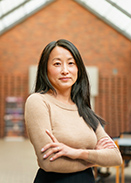 Pahoua Yang Hoffman is the senior vice president of government and community relations for HealthPartners. In this capacity, she and her team partner with local, state, and national organizations and government agencies to improve community health and well-being while ensuring access to high quality, affordable care and coverage. To make certain HealthPartners programs and services are community-informed, she also works with HealthPartners' eight hospital foundations and leads the organization's community engagement initiatives and advocacy efforts on behalf of HealthPartners' patients and members, which benefit the broader community. As a former refugee and immigrant to the United States, she shares HealthPartners' commitment to providing culturally sensitive care and advancing health equity. Her 20+ years of experience working with under-served communities and empowering community members to act as their own agents of change have not only led to increased community capacity but have also resulted in policy and systems change. Hoffman's previous leadership roles include serving as senior vice president of community impact at the Saint Paul & Minnesota Foundation, executive director of the Citizens League, and manager of legislative affairs at Twin Cities PBS. Her current board service includes Catholic Charities of St. Paul and Minneapolis, the Minneapolis Parks Foundation, the Constellation Fund, Girl Friday Theatre Productions, and the Advisory Board of the College of Arts and Sciences at the University of St. Thomas. Hoffman holds a bachelor's degree in history from the University of Minnesota–Twin Cities and a master's degree in business administration from the University of St. Thomas. She lives in Minneapolis with her husband, Brian.
---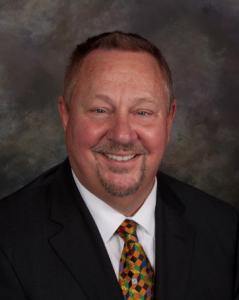 Kenneth Holmen '74, MD, is the president and CEO of CentraCare in St. Cloud, Minnesota. Holmen provides leadership and strategic direction for CentraCare, which includes numerous hospitals and health care centers throughout Minnesota. Holmen earned a bachelor's degree at Augsburg and a doctor of medicine degree from the University of Minnesota Medical School. He is a board-certified anesthesiologist. Holmen served on Augsburg's alumni board and the advisory committee to the physician assistant program. Along with his wife, Linda Bailey Holmen '74, Holmen established a scholarship fund that provides annual awards to students studying chemistry or biology with the goal of attending medical school. He has received honors such as the Distinguished Alumni Award from Augsburg University, the Service to Humanity Award from United Hospital Foundation, the Physician Award from Regions Hospital Foundation, the School District 742 Exceptional Leadership Award, and the Greater St. Cloud Development Corporation Leadership Award.
---

James Hereford is president and CEO of Fairview. Hereford joined Fairview in 2016, bringing extensive experience in strategically guiding organizations, strengthening core operations and bringing teams together to drive cultural change. Prior to joining Fairview, James served as chief operations officer at Stanford Health Care. Previous roles included chief operations officer at the Palo Alto Medical Foundation and a series of leadership roles with the Group Health Care Delivery System. James holds bachelor's and master's degrees in mathematics from Montana State University. He has taught courses with Stanford University's Graduate School of Business, University of Washington's Master of Health Administration program and The Ohio State University's Masters of Business Operations Excellence program. He is a frequent writer and presenter on the topic of lean management systems and transformation. Hereford was elected to the Augsburg Board of Regents in 2020. 
---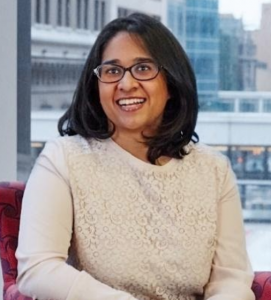 Veena Iyer, JD, is the executive director of the Immigrant Law Center of Minnesota. From 2015–19, Iyer served as a shareholder in the labor and employment group at Nilan, Johnson, and Lewis. From 2018–19, she was chair of the firm's diversity and inclusion working group. Iyer is a passionate leader who understands, energizes, and activates organizations and their stakeholders. She is also a skilled and creative problem solver who excels at leveraging teams to analyze and resolve complex employment and organizational issues. Iyer is a past president of the Minnesota Asian Pacific American Bar Association, a past board member of Minnesota Women Lawyers, and the recipient of MNAPABA's Leadership Award, MWL's Service to MWL Award, and Minnesota Lawyer's Diversity and Inclusion Award. She was elected to the Augsburg Board of Regents in 2020.
---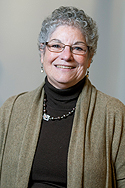 Diane L. Jacobson, PhD, retired as director of the Book of Faith Initiative for the Evangelical Lutheran Church in America. She is professor emeritus of Old Testament at Luther Seminary in St. Paul, MN, where she taught from 1982-2010. Jacobson is a frequent speaker throughout the church at synodical assemblies, rostered leaders gatherings, and churchwide consultations. Jacobson's main areas of teaching and scholarship have been in Wisdom and Psalms. She has authored and co-authored numerous publications, including the Book of Faith Lenten Devotional, "Water Marks," adult study on "Ruth" and "Opening the Book of Faith: Lutheran Insights for Bible Study." Jacobson holds a bachelor's degree from Connecticut College, a master's degree from Columbia University, and a doctorate from Union Theological Seminary. She was elected to the Augsburg Board of Regents in 2014 and serves as chair of the Academic Affairs Committee.
---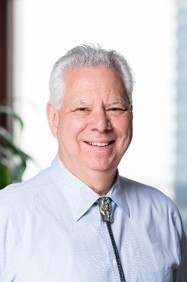 Eric J. Jolly, PhD, is president and chief executive officer of the Saint Paul & Minnesota Foundation, where he continues his lifelong work to educate, elevate, and give voice to people in his communities. The Saint Paul & Minnesota Foundation matches donors' charitable resources with community-led solutions. Jolly began leading the foundation in August 2015 and is forging meaningful, lasting partnerships with donors and members of the community to create a stronger, healthier, and more equitable Minnesota. Before joining the foundation, Jolly was president of the Science Museum of Minnesota for a decade. Jolly came to St. Paul after serving as vice president and senior scientist at the Education Development Center in Massachusetts. Before that, he worked as a professor and administrative leader in successive academic roles. He serves on a number of local and national boards, including the Bush Foundation, Cornell Laboratory of Ornithology, and Greater MSP. He is a member of honor societies, including Sigma Xi, Phi Eta Sigma, Mortarboard, and Golden Key. He is also a life member of the Society for Advancement of Chicanos and Native Americans in Science. Jolly earned a doctorate in psychology from the University of Oklahoma and previously served on the Augsburg Board of Regents from 2008 to 2015. He was elected to a new term in 2017 and serves as vice-chair of the Academic Affairs Committee.
---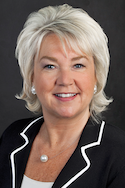 Cynthia G. Jones, '81, PhD, is the senior level advisor for nuclear safety and analysis at the U.S. Nuclear Regulatory Commission (NRC), providing expertise for major policy, program, and operational issues associated with nuclear safety and security. From 2012–16, Jones was the nuclear safety attaché to the U.S. ambassador at the U.S. Mission to International Organizations in Vienna, Austria, providing programmatic and policy oversight for the International Atomic Energy Agency's (IAEA) and United Nations nuclear safety programs. In 2011, she became the first female NRC expert appointed to the U.S. National Council on Radiation Protection and Measurements, and more recently served on the Georgia Institute of Technology Advisory Board for Nuclear Engineering and Medical Physics graduate programs. Jones also formerly served as a physicist in the Center for Radiation Research at the National Institute of Standards and Technology and in the radiation safety department at UCLA. Prior to that, she held positions teaching health physics at Oak Ridge Associated Universities in Tennessee. In addition to her bachelor's degree in physics from Augsburg, Jones earned a master's degree in health physics at Georgia Institute of Technology as well as a master's and a doctorate degree in nuclear engineering from the University of Maryland. Jones served on the Augsburg Board of Regents from 2010–12 and was elected to a new term in 2017.

---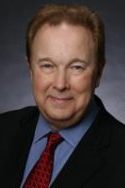 Wayne Jorgenson '71 retired after 42 years in the financial services industry. He began his career at Piper Jaffray, Inc., in 1975 and most recently served as a senior vice president of Wealth Management at UBS Financial Services in Bloomington, MN. He is a Civil War historian and in 2012 published the book "Every Man Did His Duty: Pictures and Stories of the Men of the First Minnesota." Jorgenson has a passion for Augsburg and has been among the university's most active alumni—serving on the Alumni Board, the MBA Advisory Board, and more recently as the leader of the Alumni Class Challenge Campaign for the Hagfors Center for Science, Business, and Religion. Jorgenson and his wife, Carol '72, are members of St. Andrew Lutheran Church in Eden Prairie, MN. He was elected to the Augsburg Board of Regents in 2013.
---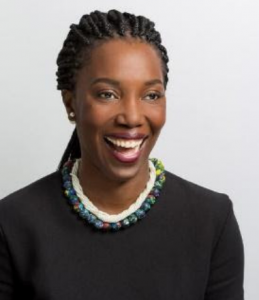 Ethelind Kaba is the executive director of the Ann Bancroft Foundation, which has awarded more than $2 million to 5,200 Minnesota girls in grades K–12 to provide opportunities to pursue their passions. Kaba previously served as vice president for external affairs at the Center for Economic Inclusion. She also offers her experience and talents on various organizational committees and boards, including The Jeremiah Program, Twin Cities Habitat of Humanity, Edina Public Schools Legislative Action Committee, and TPT Community Resiliency Advisory Council. Kaba founded The Stargirl Initiative, a nonprofit dedicated to empowering teen and tween girls, for which she was named a Changemaker by Minnesota Women's Press. Kaba earned a bachelor's degree in legal studies from Hamline University, was a policy fellow at the Humphrey School of Public Affairs at the University of Minnesota, and is pursuing a master's in strategic communication at the Hubbard School of Journalism at the University of Minnesota.
---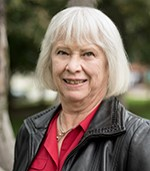 Karolynn Lestrud '68 is a retired photography and publishing industry professional; a former board member in historic preservation and performing arts organizations; and an active volunteer in arts, education, and theater. She is a founding member of both the Steamboat Springs and the Routt County Historic Preservation Advisory Boards in Colorado. Lestrud also has served as president and as a board member for the Perry-Mansfield Performing Arts School and Camp and continues as a volunteer tour guide and archivist. Lestrud also works with children's education programs as a storyteller in the Steamboat Springs Chapter of the Spellbinders organization. After earning a bachelor's in English and French education at Augsburg, Lestrud completed a master's degree in linguistics at the University of Oregon. She was elected to the Augsburg Board of Regents in 2017.
---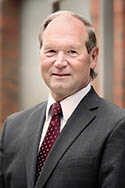 Terry Lindstrom, '73, PhD, is a retired distinguished research fellow at Eli Lilly and Company, where he served for more than 31 years. He holds numerous patents supporting life-changing drugs, including Evista, for osteoporosis, and Cymbalta, an antidepressant also used to treat anxiety and musculoskeletal pain. His research has resulted in more than 115 abstract and peer reviewed papers with several national and international lectures. He also is a past chair and served on the Indiana Medicaid Drug Utilization Review Board for 18 years creating drug formularies and instituting and maintaining best practices in drug utilization in Indiana. Today, Lindstrom continues to serve as a drug discovery consultant, participates in research for treatment of drug resistant tuberculosis, and volunteers with the Augsburg Undergraduate Research and Graduate Opportunities program giving lectures, meeting with students about their research, and collaborating with Augsburg science faculty. Lindstrom earned bachelor's degrees in chemistry and biology from Augsburg and completed a PhD in pharmacology at the University of Minnesota followed by a biochemistry postdoctoral fellowship at Michigan State University. He was elected to the Augsburg Board of Regents in 2018 and serves as the chair of the Strategic Enrollment Management Committee.
---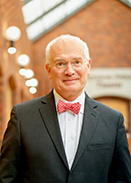 Michael C. Maxey served as the 11th president of Roanoke College in Salem, VA. He was elected president in 2007, at which time he had already served the college for 22 years in various capacities, and retired in 2022. As president, Maxey focused on student learning and success and the campus quality of life. He was committed to a close relationship between the college, its students, and the local community for the betterment of all. Maxey is a strong advocate for liberal arts colleges, contending that the skills learned through the intellectual and leadership opportunities there serve our democracy by preparing outstanding citizens. On the national level, Maxey is active with numerous educational organizations. He served as chairperson of the Lutheran Educational Conference of North America (LECNA) and on the executive committee of Council of Presidents of the Evangelical Lutheran Church in America (ELCA). In 2022 he served as chair of the board of the Council for Independent Colleges. He is past chairman of the network of ELCA colleges and universities. At the local level, Maxey served as chair and vice chair while on the United Way of Roanoke Valley board of directors. He also serves on the board of directors of the Business Council of the Roanoke-Blacksburg Region and the Roanoke Regional Chamber of Commerce board of directors. Maxey was named citizen of the year by the Salem-Roanoke County Chamber of Commerce in 2007. The Salem Rotary Club recognized him as Citizen of the Year in 2022. He has twice been named a Paul Harris Fellow by the Salem Rotary Club. He also served as past board of directors chair of Salem Historical Society. Maxey is a member of College Lutheran Church in Salem. He earned a bachelor of arts degree in history and a master's degree in counselor education at Wake Forest University. Later, he earned a certificate of advanced graduate study at the University of New Hampshire and attended the Institute of Education Management at Harvard University. He and his wife, Terri, reside in Salem, VA.
---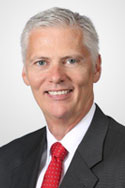 Dennis Meyer '78 is an accomplished marketing professional and strategist whose disciplined approach to marketing and business development has transformed organization across industries. Meyer most recently served as the first-ever chief marketing and business development officer at the national trial law firm of Robins Kaplan LLP. Prior to that, Meyer served in executive marketing leadership roles in multiple industries including architecture, building engineering, and publishing. Whether overseeing global business development teams or successfully revamping the marketing structure of Fortune 500 companies, Meyer has become known for his ability to develop and execute successful marketing programs focused on market segmentation and stakeholder cross-selling. He was elected to the Augsburg Board of Regents in 2013, and now serves as board chair.
---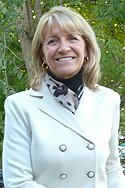 Pamela Moksnes '79 and her husband, Mark Moksnes '79, have been among Augsburg's most engaged alumni, with generous gifts to support athletics, campus ministry, the Lindell Library, Oren Gateway Center, and as lead annual fund donors in the Maroon and Silver Society. Prior to her retirement, Moksnes served as vice president for gift planning services, LCMS, through the Lutheran Church Extension Fund. Moksnes is passionate about financial literacy and leadership for women and was instrumental in several Women's Connections events at Augsburg. Currently, she is involved with the Augsburg Women Engaged (AWE) initiative. Moksnes has served on the Fellowship of Christian Athletes state board; she was elected and served four terms on the National Board of Directors of the Lutheran Church Extension Fund. She attends Cross View Lutheran Church in Edina, MN. Moksnes was elected to the Augsburg Board of Regents in 2012.
---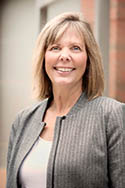 Nancy (Mackey) Mueller '85 teaches physics and chemistry at Mayo High School in Rochester, MN. She has taught in the Rochester public school system for 18 years and has served on boards and in churches in the Rochester community. Previously, Mueller was a structural engineer specializing in composite materials at the U.S. Navy's Carderock Division of the Naval Surface Warfare Center in Maryland. Mueller earned a bachelor's degree in physics from Augsburg and a master's degree in aerospace engineering from the University of Maryland. She also again enrolled at Augsburg after moving to Rochester to complete coursework in order to obtain her teaching certificate. Mueller was elected to the Augsburg Board of Regents in 2018 and serves as the chair of the Advancement Committee.
---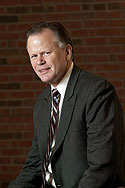 Jeffrey Nodland '77 is chairman of the board for McBride PLC, a leading UK-based consumer goods company serving European markets. Nodland is also a member of the Board of Directors for Ecosynthetix (Toronto), which is focused on developing biopolymer-based products for the wood and paper markets. Previously, Nodland served in executive leadership positions for companies such as KIK Custom Products, one of North America's largest manufacturers of national-brand consumer products; Hexion Specialty Chemicals; Resolution Performance Products; and McWhorter Technologies, a specialty chemical company spun off by Valspar in 1994. He spent the first 17 years of his career with the Valspar Corporation in various management and leadership roles. In addition to his bachelor's degree from Augsburg, Nodland holds a master of business administration from the University of St. Thomas. Nodland was elected to the Augsburg Board of Regents in 2011.
---
John O'Brien, PhD, holds a bachelor of arts degree in English from Augustana University, a master's degree in Anglo-Irish Literature from the University of Dublin (Trinity College), and a doctorate in English from the University of Minnesota. He serves as the president and CEO of EDUCAUSE, a nonprofit association whose mission is to advance higher education through technology innovation. EDUCAUSE serves over 2,300 member colleges, universities, and organizations from 45 countries who themselves collectively serve over 16 million students. In his role as CEO, he speaks and writes on a variety of topics related to higher education, technology, and the crucial intersection where the two meet. Throughout his career in higher education, O'Brien has served as a leader in technology, academics, and institutional leadership. He was a faculty leader in instructional technology, a statewide IT project leader, and associate vice chancellor/deputy CIO at the system level. He has been a college provost and president in the Minnesota State Colleges and Universities system, the fourth largest higher education system in the United States with over 375,000 students. Prior to his appointment at EDUCAUSE, he served as the system's senior vice chancellor of academic and student affairs. O'Brien was elected to the Augsburg Board of Regents and serves as chair of the Student Affairs Committee.
---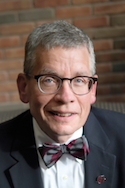 Paul C. Pribbenow, PhD, is the tenth president of Augsburg University. Before coming to Augsburg in 2006, Pribbenow served as president of Rockford College in Rockford, IL. He also has served as research fellow for the Center of Inquiry in the Liberal Arts at Wabash College (Indiana); dean for college advancement and secretary of the board of trustees at Wabash College; vice president of the School of the Art Institute of Chicago; and associate dean of the Divinity School of the University of Chicago. Pribbenow holds a bachelor's degree from Luther College, and a master's degree and doctorate in social ethics from the University of Chicago.
---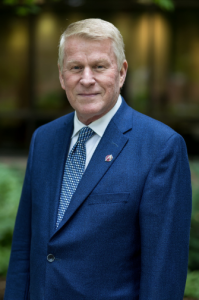 John Schwartz '67 received a bachelor of arts degree in business administration from Augsburg University in 1967 and a master's degree in hospital administration from the University of Minnesota in 1969. While at Augsburg, Schwartz participated in the Augsburg Choir and has also participated in the Masterworks Chorale. He began his career with St. Luke's Medical Center in Milwaukee, now part of Aurora Health Care. Schwartz held several administrative positions with Aurora, including executive vice president of the system. He then served as general manager with SmithKline Beecham Clinical Labs before joining Advocate Health Care, the largest health system in metropolitan Chicago. Most recently Schwartz has been engaged as an interim hospital CEO for Providence Health & Service in Oregon and Montana. He has been on the Board of Directors at the Chicago YMCA, South Chicago Health Care Foundation, Southeast Chicago Development Commission, Apollo Chorus, and East Side Bancorporation. In 2010, he retired as a healthcare executive after 40 years. He now enjoys being an auditioned member of The Apollo Chorus of Chicago, a 120-member choral organization which provides him an outlet for his long-time passion for performing great choral music which began when he was a member of the Augsburg Choir.
---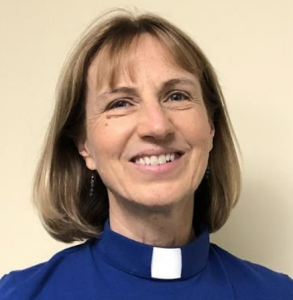 The Rev. Dr. Laurie Skow-Anderson was elected bishop of the Northwest Synod Wisconsin in June 2018. At the time of her election, Laurie was serving as the Director for Evangelical Mission in the Northwest Synod of Wisconsin. Prior to that, she was the lead pastor of Trinity Lutheran Church in Pelican Rapids, MN. Laurie grew up on a farm and graduated from Jackson High School, Jackson, MN, in 1976. She received a bachelor's degree in education from Moorhead State University, Moorhead, MN, in 1980. She earned a master's of divinity degree from Luther Northwestern Seminary in 1986 and a doctor of ministry degree from Luther Seminary in 2010. Following her ordination in 1986, Laurie served as parish pastor at American Lutheran in Windom, MN; Christ Lutheran in Slayton, MN; and Atonement Lutheran in St. Cloud, MN. She is currently a member of Christ Lutheran Church in Menomonie, WI where she is involved in the Wednesday's Table food ministry and Menomonie Community Garden. She is currently a member of the Conference of Bishops, the Synod and Churchwide Relations Committee and Palestine/Israel Ready Bench. Bishop Skow-Anderson was appointed as an ex-officio member of the board in 2020.
---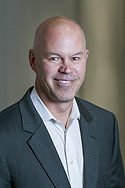 Dean Sundquist '81 serves as chairman and chief executive officer of Mate Precision Technologies, one of the world's leading manufacturers of high-quality tooling for the sheet metal fabrication industry. He also is founder and president of Modulate Capital, an early-stage investment group. Sundquist earned a bachelor's degree from Augsburg University and a master of business administration from the University of Minnesota. He is an active member of the Society of Manufacturing Engineers, the Fabricators and Manufacturers Association, and the Association for Manufacturing Technology. He also is a long-time member and former board member of the Young Presidents' Organization and the World Presidents' Organization. He and his wife, Amy, fund the Augsburg Sundquist Scholars, a summer research opportunity for students in the sciences. Sundquist was elected to the Augsburg Board of Regents in 2014.

---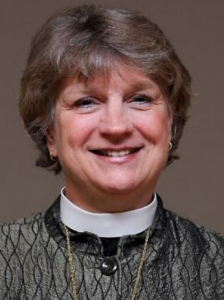 The Rev. Ann Svennungsen was re-elected to a second term as bishop of the Minneapolis Area Synod of the Evangelical Lutheran Church in America (ELCA) in 2018. Svennungsen has been a leader in congregations and church-related organizations for more than 30 years. Svennungsen pastored congregations in Iowa City, Iowa; Edina, MN; and Moorhead, MN. In 2003, Svennungsen was named president of The Fund for Theological Education, a national, ecumenical organization devoted to raising up the next generation of excellent and diverse ministers and scholars. From 2007 to 2010, Svennungsen served as president of Texas Lutheran University in Seguin, Texas. Most recently, she was interim college pastor at St. Olaf College. Born and raised in Shelby, Montana, Svennungsen graduated with a degree in mathematics from Concordia College in Moorhead, MN, and received her master of divinity degree from Luther Seminary in St. Paul, MN. Trinity Seminary awarded Svennungsen the honorary doctor of divinity degree in 2008. Bishop Svennungsen was appointed as an ex-officio member of the board in 2020.
---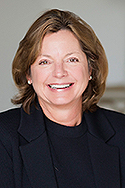 Jill Nelson Thomas, JD, is a third-generation, lifelong resident of Tulsa, Oklahoma. She studied psychology and business, earning her bachelor's degree from the University of Tulsa in 1977. She returned to TU to study law and received her juris doctor degree in 1986. She and her husband, Robert, have been avid advocates for the Alzheimer's Association for 20 years. Additionally, they are committed to and provide support for several Tulsa community organizations including the Mental Health Association of Oklahoma, the University of Tulsa, Boston Avenue United Methodist Church, Tulsa Area United Way, and the Tulsa Ballet. She is president elect for Tulsa Town Hall and chairs the board development committee for Family and Children's Services of Oklahoma. Since 2014, Jill and Robert have been committed to focusing on collegiate recovery through Augsburg and its StepUP® Program. She was elected to the Augsburg Board of Regents in 2016 and now serves as board vice chair.
---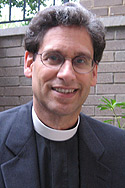 The Rev. Mark N. Wilhelm, PhD, is executive director for the Network of ELCA Colleges and Universities and serves an ex-officio member of the Augsburg Board of Regents. In that capacity, he serves as program director for higher education in the Domestic Mission unit of the ELCA's churchwide organization. Wilhelm staffed various educational ministries with the churchwide organization from 2001 to 2015. Before being called to churchwide ministries, he served as an associate director of the Center for the Study of Theological Education at Auburn Theological Seminary in New York. Wilhelm has served pastorates in Maryland and New York City. He holds a bachelor's degree from St. Olaf College, a master of divinity degree from Luther Seminary, and a master of philosophy and a doctoral degree in American church history from Union Theological Seminary in New York.
---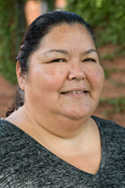 Noya Woodrich '92, '94 MSW, an Athabascan Indian and Alaska native, is the deputy commissioner of health for the City of Minneapolis. Woodrich earned her bachelor's degree in social work from Augsburg and went on to complete Augsburg's master of social work program. She was president and chief executive officer of the Greater Minneapolis Council of Churches from 2012 to 2016. Woodrich previously led the council's Division of Indian Work as senior vice president and executive director, and her connection to the Greater Minneapolis Council of Churches began in 1991 through an internship experience occurring as part of her social work education. Noya has taught at Augsburg and at Metropolitan State University. Her involvement on committees, tasks forces, and boards is extensive and primarily focuses on inequity in health and education for American Indians. Woodrich was elected to the Augsburg Board of Regents in 2016.
---