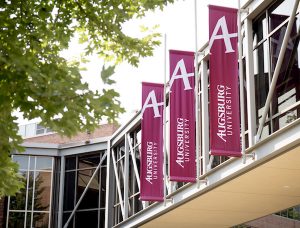 Augsburg Bold
Augsburg University is called to help students strive toward a sense of community and discovery no matter the modes of instruction and public health practices we put in place to keep our community safe. So, we are launching Augsburg Bold, a reflection of the distinctive experience offered at the university.
Read the news release about the Augsburg Bold plan
Outbreak Planning Website
See extensive details about our planning process at the Outbreak Planning site.