Augsburg in 2021-22
Augsburg University anticipates welcoming students to a fully in-person Auggie experience this fall. We are mandating COVID-19 vaccination for our students, faculty, and staff, and vaccines are readily available on campus and in our neighborhood. Exemptions for medical and non-medical reasons are available. We are committed to the well-being of our community and are prepared to adjust our plans if necessary.
The Student Services Index shows Auggies the breadth of services available to support student success and how to access those departments and services during this time.
Fall semester
We anticipate a return to full campus operations this fall. This means we plan to offer the majority of our fall undergraduate classes and labs face-to-face.
Campus housing, dining, and life
Augsburg plans to have our residence halls open at full capacity in Fall 2021. There will be no physical distancing required when dining, and we will offer full service and menus.
Test-free admissions policy
Augsburg is piloting a test-free admissions policy. The pandemic has added risks and restrictions to standardized test taking, and this policy assists prospective students in completing their applications during a time when testing and scheduling are more challenging. The shift also supports the university's commitment to conducting the enrollment process in an anti-racist and anti-biased manner.
Global learning
Global Twin Cities Scholars is an engaging program that connects first-year Auggies to culturally diverse Midtown Minneapolis and Mexico. Mexico-based faculty teach courses online from Cuernavaca for part of the term and in person in Minneapolis for part of the term. Participants will also receive a $1,500 grant plus free airfare for a future semester abroad at Augsburg's study center in Mexico.  Learn more from the Center for Global Education and Experience.
Intercollegiate athletics
Augsburg athletic teams look forward to the full return to competition, operating under guidelines from the NCAA and our athletic conference, the MIAC.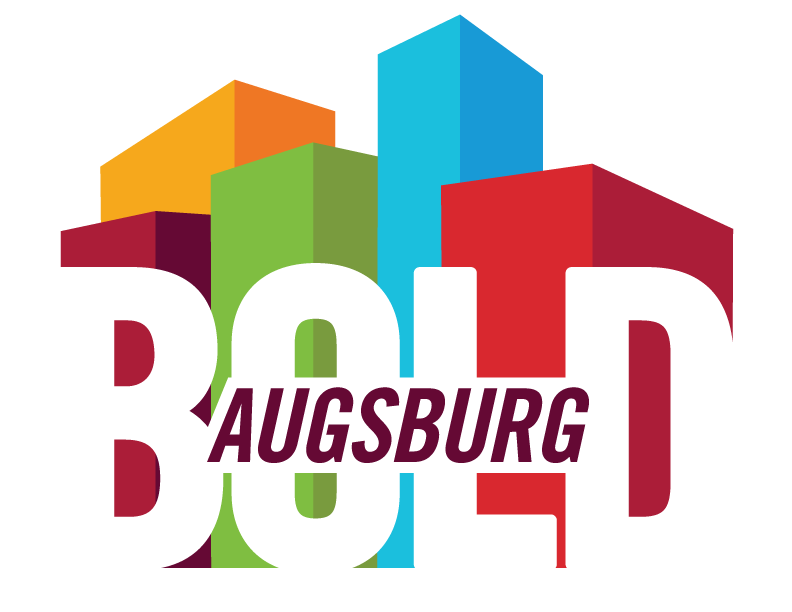 Augsburg Bold Experiences
Augsburg Bold underscores our connections in the community for addressing the most pressing issues of our time. Augsburg's quad has been set up as a physically distanced outdoor seminar room, and we are pleased to announce a series of distinguished speakers. In-person attendance is reserved for Augsburg students and limited to 60; all speakers will be available to stream via Zoom.
In addition to the speaker series, Augsburg Bold also includes opportunities for students to learn about important topics in our community through experiences off campus—all designed following COVID-19 mitigation practices.
Previous events:
Ben Weaver performance
Gov. Tim Walz and Gwen Walz - "Leadership and Relational Activism"
MN Commissioner Jodi Harpstead - "Managing 5 Crises at Once!"
Ecological Restoration in the Mississippi River Gorge
Make your own canoe paddle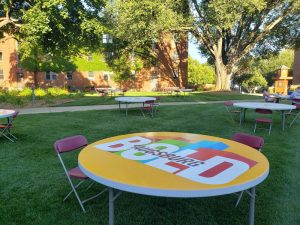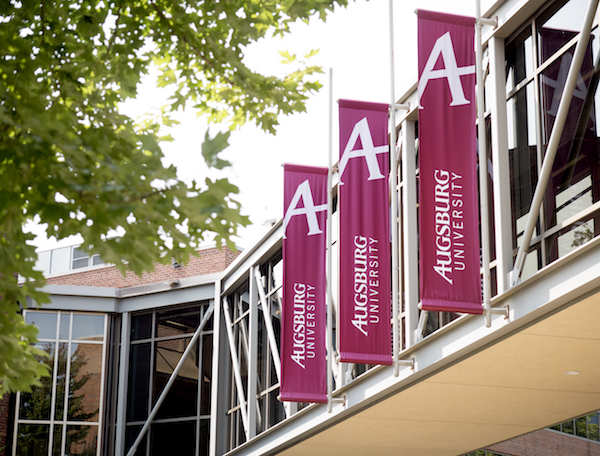 How we support our community during the COVID-19 pandemic
The Augsburg coronavirus task force monitors new directives from the Centers for Disease Control and Prevention and the Minnesota Department of Health and works to implement public health guidelines across our programs. The task force includes an epidemiologist, nursing faculty, academic deans, global education leadership, other staff, and dedicated student representatives.
All members of our community—students, faculty, and staff—complete a daily symptom screening before coming to campus (or leaving their residence hall), and hand sanitizer is readily available across campus. Our Center for Wellness and Counseling is an important resource and offers virtual appointments. Find more details about Augsburg's response to the pandemic and resources for students at the Outbreak Planning website.