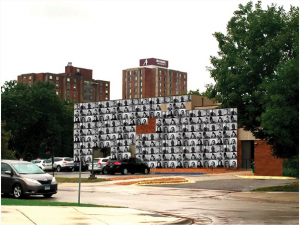 (Minneapolis) – Augsburg University will shift to a Test-Free Admissions Policy as the pandemic has added more risks and restrictions to test taking. 
The policy takes effect immediately for the 2021 and fall 2022 application cycles, which is the remainder of a previous four-year pilot test-optional admissions policy.
"It's expected to help prospective students complete their applications during the pandemic when navigating test taking and scheduling is more challenging," said Devon Ross, director of undergraduate admissions. "The shift also supports our Strategic Enrollment Management vision to approach all we do with an anti-racist and anti-biased lens."       
For a number of student populations, standardized test scores may not reflect an accurate indication of academic ability — including, for example, people without access to test preparation courses and tutors; those who can't afford to retake the test; people with learning and physical differences, and English language learners.
This also aligned with Augsburg's holistic admissions process, which looks at quantitative metrics and beyond. The application-review process allows Augsburg to maintain the university's academic standards and ensure the university admits students with the capacity to succeed here.
Augsburg introduced a faculty-approved test-optional admissions policy in April 2018. Submission of ACT or SAT test scores for admission became optional starting in fall 2019 for incoming undergraduate (first-year and transfer) student applicants.
Media Contact: Gita Sitaramiah, Director of Public Relations and Internal Communications. 651-353-0061-cell
About Augsburg
Augsburg University offers more than 50 undergraduate majors and 11 graduate degrees to 3,400 students of diverse backgrounds at its campus in the vibrant center of the Twin Cities and nearby Rochester, Minnesota, location. Augsburg educates students to be informed citizens, thoughtful stewards, critical thinkers, and responsible leaders. An Augsburg education is defined by excellence in the liberal arts and professional studies, guided by the faith and values of the Lutheran church, and shaped by its urban and global settings. Learn more at augsburg.edu.