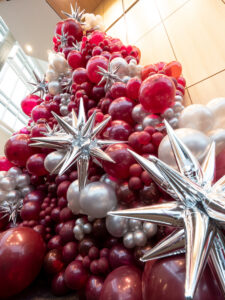 Augsburg University is proud to announce the winners of the 2023 Distinguished Alumni Award, First Decade Award, and Spirit of Augsburg Award. These outstanding alumni will be recognized at a special ceremony and reception on October 13 as part of Augsburg's 2023 homecoming and reunion weekend. Learn more about the 2023 alumni award winners.
Distinguished Alumni Award
The Distinguished Alumni Award recognizes significant achievement in vocation, for outstanding contribution to church and community, and for a life that exemplifies the ideals and mission of Augsburg University. The 2023 honorees are:
Jan Nelson Meslin '72, immigration justice activist and community organizer (Cayucos, CA)

James Rodde '74, choral conductor and professor, Iowa State University (Ames, IA)

Devoney Looser '89, author, Jane Austen scholar, and professor of English, Arizona State University (Phoenix, AZ)

Tsehai Wodajo '97, social worker and founder, Resources for the Enrichment of African Lives (St. Paul, MN)
First Decade Award
The First Decade Award is presented to Augsburg graduates of the past 10 years who have made significant progress in their professional achievements and contributions to the community, and in so doing exemplify the mission of the university. The 2023 honorees are:
Kacie Lucchini Butcher '13, public historian and director, Rebecca M. Blank Center for Campus History, University of Wisconsin—Madison (Madison, WI)

Mychal Frelix '19 MBA, co-founder and chief operating officer, TurnSignl (Chaska, MN)

Andre Creighton '19 MBA, co-founder and chief financial officer, TurnSignl (Buffalo, MN)
Spirit of Augsburg Award
The Spirit of Augsburg Award honors alumni and friends of the university who have given exceptional service that contributes substantially to the well-being of Augsburg by furthering its purposes and programs. The 2023 honoree is Paul Mueller '84, Mayo Clinic Health System regional vice president, former Board of Regents member, and chair, Great Returns: We're All In campaign (LaCrosse, WI).