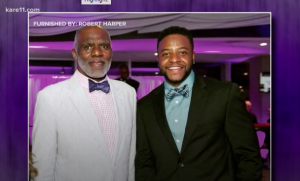 Former Minnesota Supreme Court associate justice and Vikings player Alan Page was one of seven to receive a Presidential Medal of Freedom, the country's highest civilian honor. Page's charitable work through the Page Education Foundation has helped many students of color like Robert Harper '16 succeed in their careers. Harper spoke with Kare 11 about how the work of Alan Page impacted his life.
"He has made me want to stay true to my passion and stay grounded in social justice work. When I came out of college I was applying to less meaningful jobs. I am a second-year graduate student at Humphrey School of Public Affairs studying public policy. That is a decision I did make with Alan," Harper said. "He always says, 'Make sure you hold the door open for the person behind you. Make sure you send the elevator back down.' "
See full report at Kare 11's website.