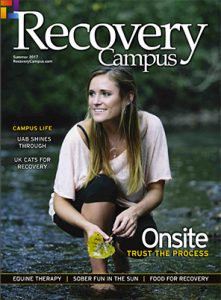 As Augsburg's new executive director for recovery advancement, Patrice Salmeri will work to reduce stigma associated with substance use disorder recovery, inspire additional universities to provide recovery programs, and work with StepUP Program alumni, among other duties. Salmeri has led Augsburg's pioneering StepUP Program for the past 15 years, and Recovery Campus magazine featured Salmeri in a story about the transition to her new role and the current climate of recovery in higher education.
In the article, Salmeri explained that while she'll miss daily interaction with StepUP students, she is truly "looking forward to focusing more attention on the alumni and the value they bring to our community as well as advocating on local, regional and national levels."
Read more about Salmeri's areas of focus on the Recovery Campus website.