Kevin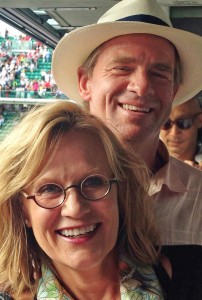 and Polly Hart, mentors for Augsburg's StepUP Program, were honored at the annual StepUP Gala for their avid support of the program.
The Harts, who have volunteered with StepUP for several years and are in recovery from addiction, were presented the Toby Piper LaBelle Award for their dedication to serving students in recovery.
Kevin, who is also a StepUP advisory board member, said working with the program has been inspiring. "Being a fellow addict and knowing firsthand what these kids have come through, to hear their stories and see them succeeding in college was very uplifting," he said.
To read the Harts' article, visit the MinnPost news site.