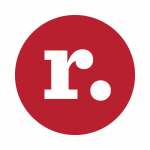 A new audio documentary from APM Reports highlights how four Indigenous college students are using higher education to strengthen ties to their Native roots and support their people. One of the students the project follows is Reuben Kitto Stately '22. In his segment, Stately also interviews Associate Professor Eric Buffalohead, chair of American Indian, First Nations, and Indigenous studies.
"I was pretty dead set on American Indian studies by the time I was in 10th grade," says Stately. "I knew that American Indian studies would help me fill in the gaps for all the times in which I don't understand colonization here in America—how have Native people from all these different nations all become American, in what ways have we totally assimilated, in what ways have we resisted?
"For my whole education, I have known that whatever I learn here at Augsburg, I'm going to take back to my people. To me, it's an act of resistance because you're able to indigenize new space or you strengthen the space that your people are already in."
Listen to Standing in Two Worlds: Native American College Diaries via APM Reports or the Educate podcast.