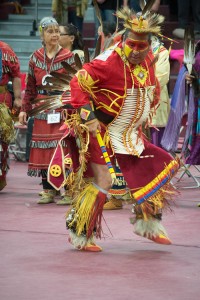 Augsburg College was mentioned by the Twin Cities Daily Planet as a result of the traditional powwow held annually by the college.
The event, which was sponsored by the Augsburg American Indian Student Association and American Indian Student Services, featured traditional Native American dancers, drummers, singers, and food.
To learn more about Augsburg's annual powwow, visit the Twin Cities Daily Planet news site.