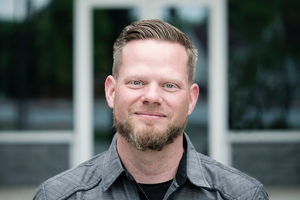 Jeremy Myers, associate professor of religion and executive director of the Christensen Center for Vocation, was appointed the Bernhard M. Christensen professor of religion and vocation in July. He succeeds Professor Emerita Martha Stortz, who retired in 2020. A distinguished scholar in vocation and congregational ministry, Myers joined Augsburg in 2006 and has facilitated the Theology and Public Leadership degree program, the Youth Studies minor, and the Augsburg Youth Theology Institute. The Christensen Chair was established in 2005 to honor the legacy of Bernhard M. Christensen, who served as president of what was then known as Augsburg College and Seminary from 1938–1962. The chair provides public leadership in interpreting and advancing Augsburg's educational mission, pursues scholarship and teaches in the religion department, and serves as counsel to the president and Board of Regents.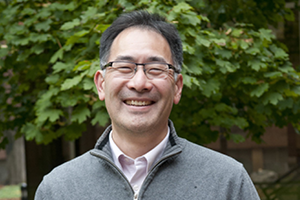 Andy Aoki, professor of political science, was named the M. Anita Gay Hawthorne professor of critical race and ethnicity studies in June. He succeeds Professor Emeritus William Green, who retired earlier this year. Aoki, who joined the Augsburg faculty in 1988, is a prolific writer and speaker about Asian American identities and racial politics. During his tenure, Aoki has served as chair of the department of political science, senior fellow in the Sabo Center for Democracy and Citizenship, Faculty Senate president, and, most recently, chair of the department of critical race and ethnicity studies. The Hawthorn professorship honors the legacy of Margaret Anita Gay Hawthorne, who drew upon the concept of Pan-Afrikanism to create a program at Augsburg unique to any college in the country.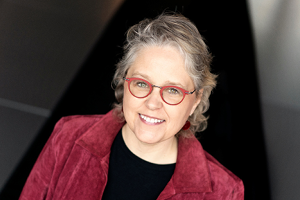 Mary Elise Lowe, professor of religion, was named the Batalden faculty scholar in applied ethics in Spring 2022. A member of Augsburg's faculty since 2003, Lowe's work focuses on new understandings of the human person with special attention to the doctrine of sin, the image of God, and human sexuality. Her focus as Batalden Scholar will be on "embodied ethics"—an expansive category that includes traditional sexual ethics as well as questions of embodiment that are often excluded from traditional Christian ethics. She will also focus on intersectional topics, including disability/ability, race, body image, and human relationships. Funded by an endowment established by Abner Batalden '36 and supported by his family, the Batalden Faculty Scholar Program in Applied Ethics is designed to strengthen the infusion of ethics and values on campus, so that ethical discourse and practice is enhanced as a hallmark of Augsburg's students, faculty, staff, and alumni.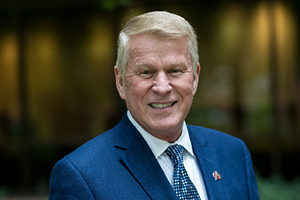 A transformational gift from Board of Regents member John Schwartz '67 will create the Leland B. Sateren '35 professor and chair of music, a new endowed professorship to be held by the chair of the music department. An alumnus of the Augsburg Choir baritone section and a steadfast supporter of Augsburg students, Schwartz has maintained a passion for choral music throughout four decades as a healthcare executive and into retirement. With previous gifts, he established an endowed choral professorship, a fund for choral music, and an endowed scholarship. This latest gift will help advance the music department with inclusion, access, equity, and belonging and advance the department's work locally, regionally, and nationally among diverse constituents. It will also bring expertise in music from beyond the Euro-Classical canon and/or in ethnomusicology.
The endowed chair honors renowned Augsburg choral conductor and composer Leland Sateren '35, who died in 2007 at age 94.