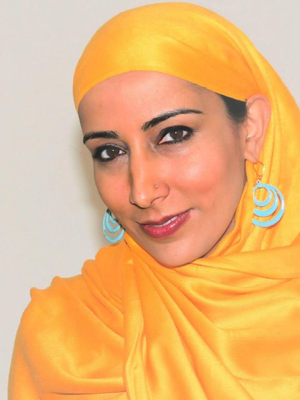 Najeeba Syeed joined Augsburg as the inaugural El-Hibri endowed chair and executive director of Interfaith at Augsburg in early August. Syeed is an award-winning educator and expert practitioner in the fields of conflict resolution, mediation, and interfaith studies. Previously, she held faculty positions at Claremont School of Theology, Starr King School for the Ministry, and Chicago Theological Seminary, as well as executive leadership roles at the Western Justice Center Foundation and the Asian Pacific American Dispute Resolution Center.
In this new position, Syeed will serve as a national ambassador for the interfaith movement and will partner with campus leaders as a change agent for interreligious learning and living. Her appointment fuels one of the goals of the Augsburg150 strategic plan: to advance the public purposes of an Augsburg education by enhancing interfaith leadership on campus and nationally. Interfaith at Augsburg: An Institute to Promote Interfaith Learning and Leadership was established in 2019 to further the belief that religious diversity can be a constructive force for the common good.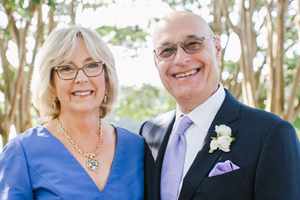 In 2021, a significant gift from Fuad and Nancy El-Hibri allowed for the creation of the El-Hibri endowed chair and executive directorship for the institute. Fuad El-Hibri died in April 2022 after a battle with pancreatic cancer. A longtime friend of the university, he made a tremendous mark on Augsburg during the past two decades.
The El-Hibris learned of Augsburg in the early 2000s, when their son, Board of Regents member Karim El-Hibri '06, participated in the StepUP® Collegiate program. They served as the inaugural co-chairs of Augsburg's President's Council and, among other generous gifts to the university, annually sponsored Iftar dinners for the campus during Ramadan.
President Paul Pribbenow reflected on the family's scope and significance: "Fuad and his family have been generous with their time, wisdom, and gifts to support me and our community as we advance Augsburg's deep commitments to collegiate recovery, interfaith dialogue, and student success. Fuad was a role model for our students as he combined his faith, his business acumen, and his love for his family in all that he pursued. I will miss him and know that his legacy will live on at Augsburg and beyond."
A business leader and philanthropist, Fuad was the founder and executive chairman of Emergent BioSolutions Corporation, chairman of East West Resources, and chairman of Aptevo Therapeutics. He also served as the founding chairman of the El-Hibri Foundation, which the family founded in 2001 to honor Fuad's father. Faud said he was inspired by the universal values of Islam and supported the foundation in its vision of building an inclusive society where everyone can thrive in a diverse and inclusive world. He is survived by his wife, Nancy; son, Karim; daughters, Yusra and Faiza; and three grandchildren.