Many schools and organizations have been forced to scale back or eliminate study abroad options since the COVID-19 pandemic. But with a commitment to international education that is unique among Midwest universities, Augsburg's Center for Global Education and Experience didn't just preserve existing offerings—it's set to expand them.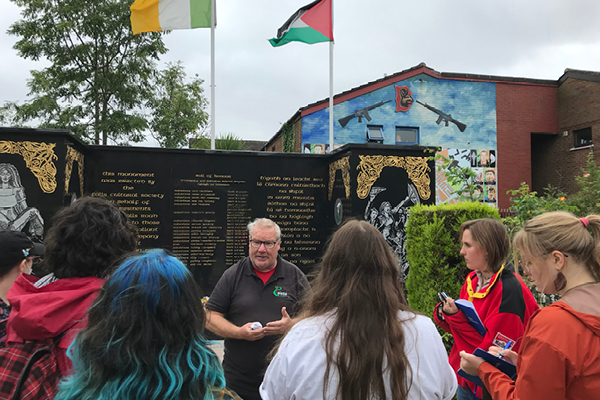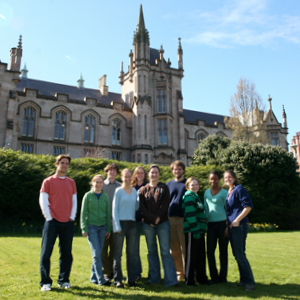 In Spring 2023, CGEE will welcome its first cohort of students to a new semester-long program in Northern Ireland. Based at Ulster University in the vibrant city of Derry–Londonderry, the Conflict, Peace, and Transition program will critically examine the work of justice, reconciliation, and repair in relation to the history and legacy of violent conflict in the region. Coursework will focus on understanding the politics of the Northern Ireland conflict and the transition to a sustainable democracy. Students will also participate in internships at local peacebuilding organizations and engage in field visits to Belfast, the Antrim Coast, and the border counties of Fermanagh, Tyrone, and Armagh.
The Northern Ireland site adds a European location to CGEE's portfolio of global programs in Mexico, Central America, and Southern Africa. Each program offers a unique model of hands-on learning rooted in social justice and focused on direct community engagement.
---
Top image: Students enjoy the landscape during an extended trip to rural areas in Northern Ireland. (Courtesy photo)