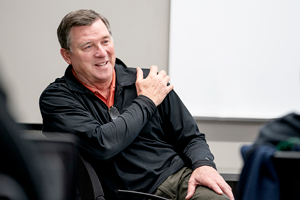 Earlier this year, George Dierberger was appointed the inaugural Thomas '72 and Karen Howe Endowed Professor for Entrepreneurship. The Howe professorship was established in 2022 to strengthen Augsburg's business department and inspire innovation and leadership. Dierberger spent 25 years in a variety of leadership positions at 3M and continues to consult for entrepreneurial organizations. As director of Augsburg's Master's of Business Administration program, he oversees MBA field projects that include writing strategic plans for Fortune 500 companies, Mayo Clinic, entrepreneurs, and nonprofits. He was a 2022 Fulbright Scholar in Letterkenny, Ireland.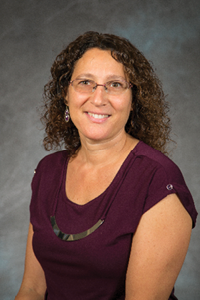 In May, Rachel Bergman was named the inaugural Leland B. Sateren '35 Professor and Endowed Chair of Music. The Sateren chair was established in 2022 to advance the Department of Music's commitments to inclusion, access, equity, and belonging, and to serve as a local and national spokesperson for the department's distinctive programs and learning opportunities.
An active flutist and advocate of new music, Bergman previously served as director of academic initiatives and arts outreach, dean of visual and performing arts, and dean of online learning at Sheridan College in northern Wyoming. She also previously served as associate professor of music theory and director of graduate studies for the School of Music at George Mason University. In addition to teaching, Bergman researches, promotes, and performs contemporary works for flute in solo and chamber settings.
At its January meeting, the Board of Regents approved staff emeritus status for Lawrence Handsuch, who served as the university locksmith for more than 40 years until his retirement. At its May meeting, the board approved faculty emeritus status for David Apolloni, associate professor of philosophy, and faculty emerita status for Joan Kunz, professor of chemistry. The board also recognized the distinguished contributions of three regents completing their final term of service: Karen Durant '81, Matt Entenza, and Jeff Nodland '77.