Sustainability Awareness Month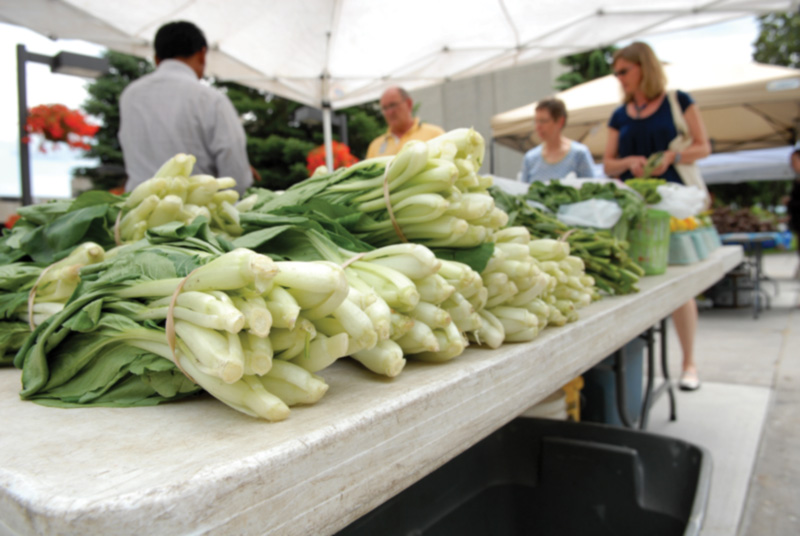 September on campus not only included the beginning of fall classes, but a month-long series of events and activities designed to raise awareness and change habits related to sustainability.
Sustainability Awareness Month (SAM) was the brainchild of Augsburg students, several of whom participated in faculty-led study abroad programs, including Sustainable Cities in North America with Professors Lars Christiansen and Nancy Fischer in the summer of 2008.
After students in the course worked with A'viands to create a composting program in Augsburg's dining facilities last year, their next step toward a more environmentally friendly and sustainable campus was a month of events.
"We want this to bring the campus together," said senior Kjerstin Hagen, a leader on the project. "It takes all of us to make this happen."
Each week was centered around a different theme, with tabling, information, activities, and speakers, including nationally known author and activist, Bill McKibben. The themes for SAM were waste reduction and management, alternative transportation, alternative energy and consumption, and connecting communities through food.
Community Garden and Farmers Market
Augsburg's community garden increased this summer as an additional area was turned into garden plots. A total of 40 plots grew produce and flowers for the Augsburg community and neighborhood residents and organizations.
For those who didn't grow their own vegetables in the community garden, fresh produce was available each week on campus at the West Bank Farmers Market, a project of the Brian Coyle Center and Augsburg Campus Kitchen. Three farm families sold their locally-grown and eco-friendly vegetables and herbs during the summer and into the early cold fall at Brian Coyle Center in the morning and at Augsburg by Foss Center in the afternoon.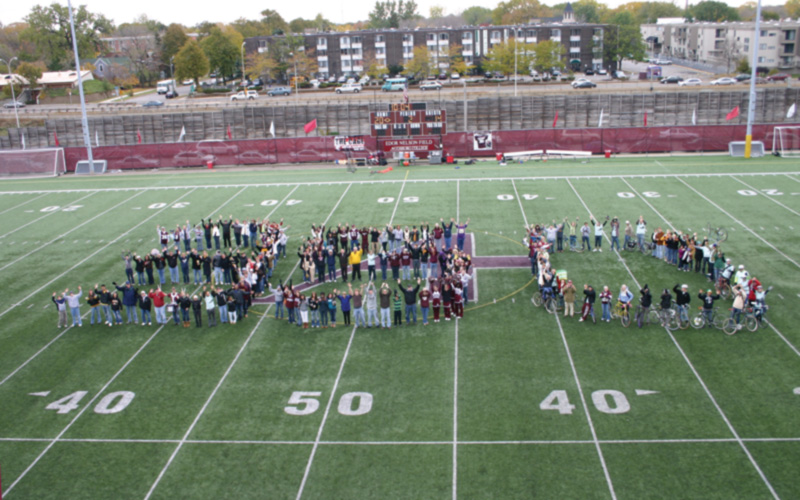 350 International Day of Climate Action
Augsburg students planned a full day on October 24 as part of the International Day of Climate Action, the project of Bill McKibben and 350.org. Activities around the world aimed to bring about action to reduce atmospheric carbon emissions to 350 ppm, deemed the highest safe level by NASA scientists.
Auggie students led bikers to the State Capitol for a rally on the Capitol lawn, sponsored by the Will Steger Foundation, Oxfam, 1Sky, and Augsburg in support of global climate change action. Rep. Betty McCollum and Rep. Keith Ellison, among other legislators, told those gathered to "keep your voices loud."
The bikers arrived back on campus in time to join a crowd at halftime on the football field for a photo that was posted online at www.350.org. The halftime event was sponsored by Campus Ministry and Day Student Body Government.