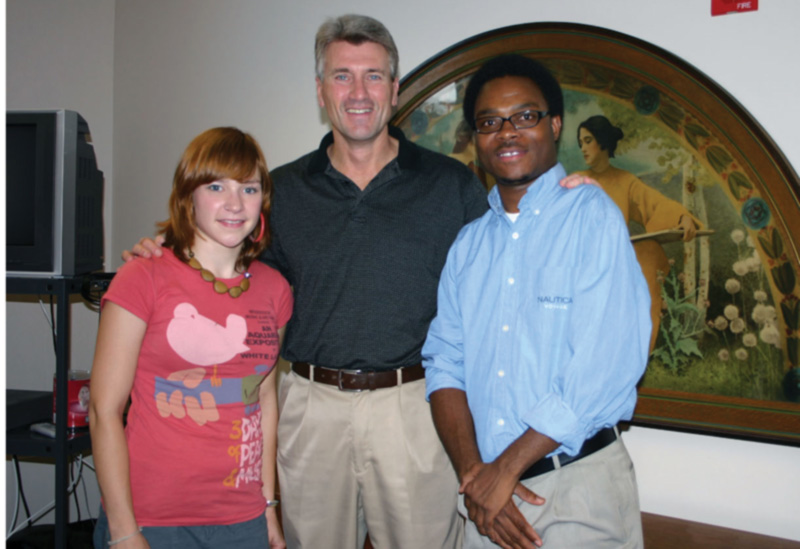 After returning from New Zealand last summer, Richmond Appleton '09 was so enthusiastic that he wrote a letter to Minneapolis mayor R.T. Rybak. Appleton was in New Zealand for five weeks with 25 students led by biology professor Brian Corner and political science professor Joe Underhill to study Biodiversity and Environmental Politics. "Everyone is aware of the environment, of sustainability, of food production, and energy use. From the north island to the south island, everything is consistent."
Appleton, a senior environmental studies major, wanted to bring ideas from New Zealand back to Minneapolis. He contacted Rybak, a strong supporter of sustainability efforts, who welcomed such a meeting.
Kjerstin Hagen '10, an American Indian studies major who studied urban sustainability last summer in Portland, Ore., and Vancouver, B.C., joined Appleton at the meeting. She was one of the students involved in implementing Augsburg's composting program and planning Sustainability Awareness Month.
The students shared their travel experiences with Rybak and told him about ongoing sustainability efforts at Augsburg, many of which were initiated by students. "Augsburg is doing exactly what I believe in," Rybak said.
The three agreed that informing and educating the community is an important factor in promoting urban sustainability. Rybak encouraged Appleton and Hagen to sign up for one of the city's committees so that they could continue their work outside of Augsburg.