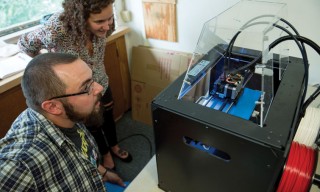 Auggies last fall made Augsburg College No. 1 in the annual Give to the Max Day challenge. This year, Give to the Max Day is November 17, and the College is calling on alumni to push Augsburg into the top spot for the fourth year in a row.
In 2015, in just 24 hours, more than 1,000 Auggies—many of whom were first-time donors—generously stepped up to give more than $240,000 to Augsburg. As a result, Augsburg ranked first among all participating Minnesota colleges and universities, and earned a $10,000 bonus.
Alumni support on Give to the Max Day has a lasting impact and supports new opportunities for students. Funds raised last year supported the expansion of on-campus research; the purchase of a 3-D printer for the mathematics and statistics department; production costs for Howling Bird Press, the student-run book publishing project in the Master of Fine Arts in Creative Writing program; and trips by athletic teams for competition, education, and community service.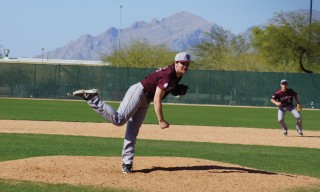 This November, alumni also can give to scholarships that honor the legacy of music, research, and civil service at Augsburg. Gifts are being sought to honor the work of Leland Sateren '35, U.S. Rep. Martin Sabo '59, the StepUP® program, and the Office of Undergraduate Research and Graduate Opportunity, which connects students with new and existing research and scholarship on campus, across the United States, and around the world.
Anyone can donate any amount on Give to the Max Day. Schedule your gifts online at givemn.org beginning November 1.
---
Top image: With its Give to the Max Day gifts, the Biology Department funded new research opportunities for two students: Oksana Burt '17 and Davy DeKrey '17 [pictured].