More than a decade ago, Americans plunged into the Great Recession. A wave of new and seasoned workers alike struggled to navigate the economic uncertainty of fewer jobs and growing debt in an ever-changing global landscape. But while the economy grew stagnant, the creative efforts of workers did not. An artisanal phenomenon gained momentum, which affects not only what people buy and the jobs they seek, but also shifts consumer expectations around the country. This is no new trend; it's actually an old one.
The Artisan Economy
The modern artisan movement—craftspeople who focus on distinct, skillfully made goods produced in small quantities, often by hand—has deep roots in the past, before the relatively recent industrialization that revolutionized the global market by providing more affordable products to more people.
"The United States has had mass production of plentiful and relatively cheap goods for at least a century," said Nancy Fischer, associate professor and chair of sociology at Augsburg University. "An appreciation for more traditional forms of making things—of craftsmanship—was a reaction to and coexisted with mass production."
Fischer, who has researched vintage fashion and is writing a book on vintage clothing consumers, said artisans in the pre-industrial 1800s could make a living running shops that sold everyday items like furniture, candles, or shoes. However, artisan endeavors today form a niche market, often as side jobs for extra cash and personal fulfillment more than a stable income or employment benefits. The focus is not just on a product; the artisanal approach also focuses on the origin of the item, what it's made of, and how it's made.
You've seen the items: artisanal breads and cheeses, small-batch ice cream, hand-crafted chocolate and hot sauce. Many major metropolitan areas—and a number of smaller communities as well—boast independent coffee roasters, artisanal pizzerias, and craft butchers of locally raised livestock. Custom jeans and hand-tailored leatherworks are neighbors to yoga instructors, artisanal pickle producers, and specialty popcorn shops in tiny storefronts. Even international corporations and fast food franchises attempt to pique consumer interest using the terms "artisanal" and "hand-crafted," much like they appropriated "gourmet" and "specialty."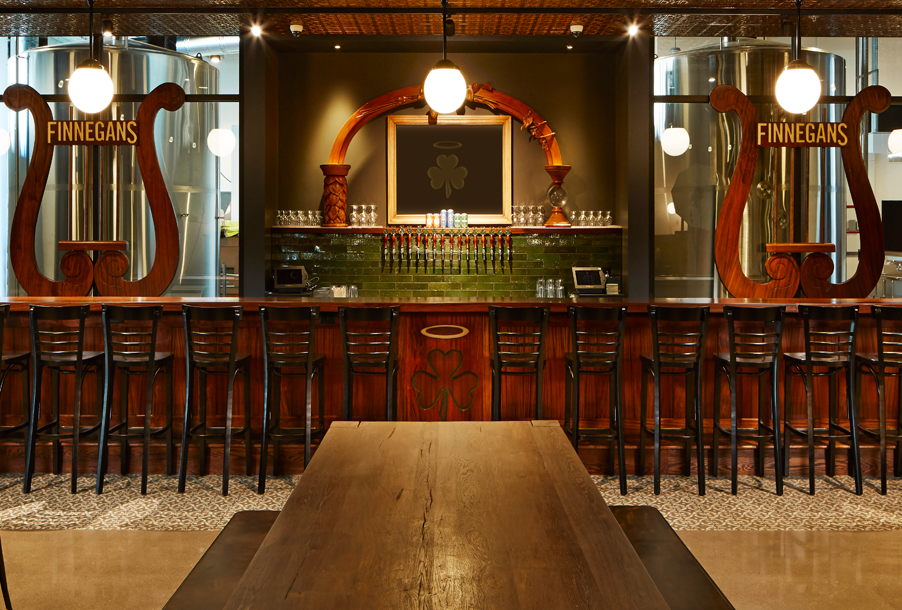 What is an Artisan?
Artisans appear in three often-intertwined variations: 1. maker artisans who produce tangible products, 2. personal service artisans who offer curated experiences, and 3. knowledge artisans who bring together people and ideas to enhance social capital.
"Artisans can look a lot different than what most would expect," said Brian Krohn '08, co-founder of Mighty Axe Hops, which supplies Minnesota-grown hops to craft brewers around the state. After studying chemistry at Augsburg and finishing graduate school, he became a serial entrepreneur, launching a company that uses 3D printing to make flame-emitting wizard staffs and founding Soundly, a smartphone app designed to reduce snoring. "A woodworker would normally be considered an artisan, but I think an experienced engineer who uses CAD [computer-aided design] and a CNC [computer numerical control] to mill wood or aluminum can also be an artisan."
To seek a simple explanation for the artisan economy's proliferation would be to ignore the multifaceted appeal of such products and services, as well as the diverse array of people who sell and buy them.
Consumer boredom, dissatisfaction with mass-produced options, and the feeling of overall instability could play a psychological role in the appeal of artisan alternatives. "When you think about the current state of economic inequality, recessions, an affordable housing shortage, multiple wars, ever-changing technology, outsourcing of jobs, and terrorism, we live in a pretty uncertain world," said Bridget Robinson-Riegler, cognitive psychologist and professor of psychology at Augsburg. "We value nostalgic products because they make us feel more secure. The new wave of such products is possibly indicative of a society in turmoil and people in angst searching for comfort."
The search for comfort doesn't stifle the curious desire for variety, though. "If it's beer, consumers are looking for something that is different, not formulaic," Fischer said. "With woodworking items, ceramics, or clothing, they are looking for something that will last, as well as something that is unique."
Artisan Underdogs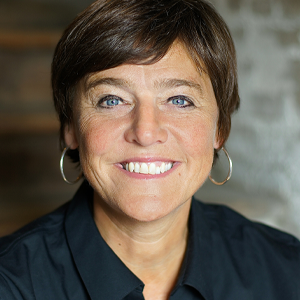 Jacquie Berglund '87 found a unique angle in a competitive market: craft beer with a cause. After graduating from Augsburg and studying in Paris, she returned to Minneapolis and co-founded FINNEGANS Brew Co., whose profits are donated to alleviate hunger in the markets that serve FINNEGANS beer. "When I started my beer company, there were a handful of breweries. There are now more than 150 in Minnesota. FINNEGANS needs to make high-quality beer, differentiate our brand as a social business with more than $1.3 million in impact, and connect with our consumers and supporters."
The craft beer boom is representative of the growing artisan movement in many industries. Almost half of the 150 breweries in Minnesota have opened in the past eight years, including Boom Island Brewing in Minneapolis, another brewery with an Auggie connection. Qiuxia Welch '99 studied music at Augsburg and became a professional French horn performer and teacher. Today, she is Boom Island's marketing manager and runs the business with her husband, Kevin, its founder and head brewer.
"Most of Boom Island's beers are brewed using traditional Belgian techniques," Welch said. "This requires expensive ingredients, no preservatives, years of experience, and time. It's difficult for the large breweries to do this."
Artisan Case Study: Craft Beer
Craft beer sales have grown to nearly 13 percent market share, according to the Brewers Association, which offers "certified independent craft" labels for breweries not owned by the handful of multinational corporations that have maintained dominant market share following the repeal of Prohibition. Because consumers pay more for craft beer, these corporations seek higher profits through consolidation, buying craft breweries with national reputations, and creating "craft" sub brands to mass produce.
"Mass production is not able to work with the small, local suppliers of ingredients like artisans can," said Berglund, whose FINNEGANS pale ale features Krohn's Minnesota-grown Mighty Axe Hops. "We have made more than 100 different beers in our taproom in the past 11 months with five barrel-aged brews—mass production is not this nimble."
Though craft beer brewing and buying demographics skew toward Gen X and Millennial white males, some signs point to a more diverse artisan future. "More women, and particularly women of color, are playing important roles," Welch said. "They are opening breweries, making great beers, and changing how we market and drink craft beer."
Corporate Exodus
When you visit a Twin Cities craft brewery or farmers market, you also might see another kind of artisan: artist and curator Matt Swenson '91, founder of the Minnesota Art Truck. Swenson displays local artists' work in the truck to connect with people who don't realize they can purchase original art at prices comparable to big-box stores while sustaining the local art community. "I don't see art as just for the middle class or upper middle class or the wealthy. Art really is for everybody, and the more I get to interact with people, the more they see that themselves," he said.
Before he started this "food truck for the soul," Swenson studied communication and English at Augsburg and worked in sales and marketing management for 13 years. Today, he feels lucky and grateful that his wife supported his departure from corporate America in search of creatively fulfilling work: "We had to adjust how we live, but she knows that it's something I'm passionate about, and I think it can be sustainable."
Billy Mzenga '13 is another Auggie who left the corporate world, turning his attention to graduate school and a new entrepreneurial initiative. The venture started when his wife, Megan, fine-tuned recipes of homemade almond butter, cashew butter, and peanut butter. In 2017, the couple launched these products into a small business: NutMeg's Nut Butters. The Mzengas now live in Chicago and continue to develop new recipes. They distribute NutMeg's products online and at farmers markets and Chicago-area grocery stores.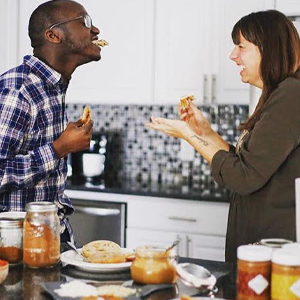 Hand-Crafted With a Conscience
Like FINNEGANS, NutMeg's is a social enterprise. NutMeg's donates half of its earnings to humanitarian nonprofits in Kenya. Staying nimble and avoiding stockholder pressures are key factors for artisan entrepreneurs like the Mzengas. "We are accountable to our customers to make sure we are providing a good product, and to the charities we partner with, making sure we provide them with financial resources," Billy said.
Billy believes his Augsburg University education equipped him to see how his purpose intersects with causes bigger than himself. "My experience there opened my eyes to the issues facing the world, Minnesota, and those who were on the front lines as problem-solvers," he said.
Berglund, whose social impact model with FINNEGANS inspired the Mzengas, can relate. "I got a strong sense of 'We are here to serve others' by going to Augsburg," she said. "It shaped my world perspective and the way I designed and run my business."
Augsburg's communal support was also obvious to Boom Island's Welch when she arrived in the United States to study music. "I came from a very warm place in China," she said. "I didn't come to Minnesota prepared for the winter. Professor Roberta Kagin from the Department of Music sent out a campus email asking for donations of winter clothing. I don't think I bought any clothes for two years after that."
Welch wants the same qualities of Augsburg in her business today. "This is a very caring community with an appreciation for a well-balanced life. I like to think Boom Island Brewing is the same," she said.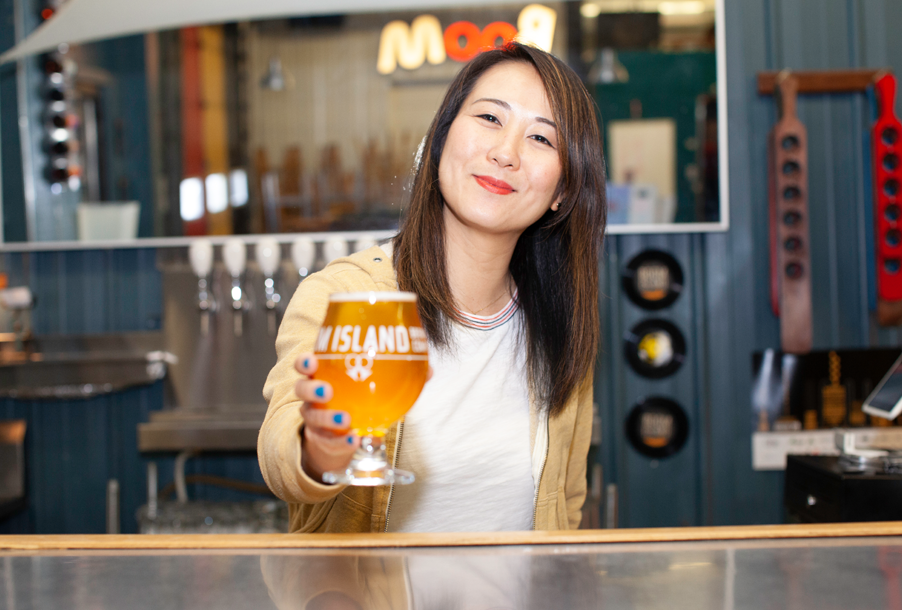 The Complexity of Cost
What prevents the artisan niche from drawing more consumers away from mass-produced items? "The choice is between a $40 hand-crafted wood cutting board or a $7 one from Target," Fischer said. "That kind of price differential for most Americans' financial situation—which is more heavily weighted for folks with fewer resources—eliminates the choice, even if they would prefer the $40 cutting board."
The higher price doesn't necessarily mean artisan products are luxury items. In fact, artisan entrepreneurs often justify the higher cost of crafted goods in pragmatic terms. With some mass-produced products, Krohn is concerned that consumers will end up spending more money in the long run on subpar items that wear out rather than a quality item that lasts—"You get what you pay for," as the adage goes.
From a sociological perspective, the benefits of less expensive production and more affordable mass-produced goods come with the risk of exploitation of workers and the environment in the supply chain and manufacturing processes. "Organizations and activists have encouraged us for decades to question the unsustainable model of buying more cheap goods shipped from overseas where the pay, working conditions, and factory harms to the environment are jaw-droppingly horrible," Fischer said.
The relationship between quality, cost, and ethics is especially tangible in fashion. Zoë Foat Naselaris '96 and twin sister Kaja Foat '96 created FOAT, an environmentally conscious women's fashion brand with a personal touch. Based in their Charleston, South Carolina, and northeast Minneapolis studios, they design, cut, and sew garments by hand rather than outsource the work.
"We are not interested in mass-producing our patterns and clothing overseas because it is important to us to produce our items ethically, locally, and with a lot of care," Naselaris said. "When garments are mass-produced, they are designed with one body type in mind. Handmade garments are tweaked and tucked, pushed and pulled into a shape that is both comfortable and complementary to the customer's body."
Like FOAT, many artisans extend their care for customers and details to the overall industry and consumer expectations that influence business practices. "Most Americans are not accustomed to paying attention to, or even caring about, how their products are made," Naselaris said. "There has to be a change of mindset." FOAT encourages people to buy fewer well-made garments that last longer rather than many poorly made products that tend to fall apart more quickly.
Billy believes many consumers are ready for change: "People are speaking with their dollars and moving their business to more locally owned, locally made products."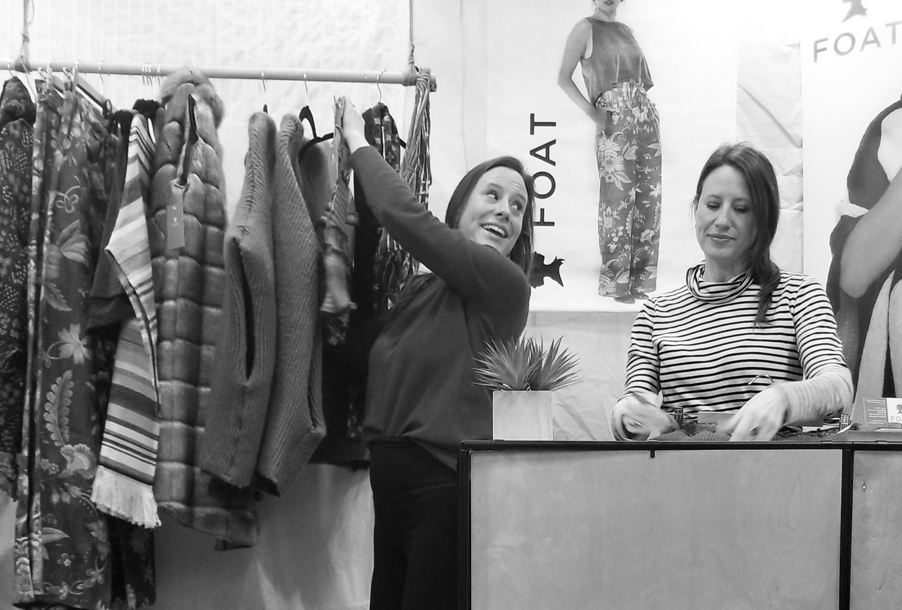 Stories for Sale
Will some consumers continue to lack the financial resources to choose more artisanal options? Will others grow weary of paying more for local, sustainable, quality products? Might this artisan movement form a robust economy of the future? It doesn't show signs of slowing, perhaps because of the connection between crafters and those enjoying the craft.
Artisans offer alternate products as well as an alternate story, a different way to engage with the American tradition of consumerism. They invite others to see that more isn't always better, that making something beautiful and enduring takes time. Many consumers are rethinking their economic relationships in society: how they engage with what they eat, what they buy, the issues they care about, and ultimately, how they engage each other.
"The craft-brew taproom has become a vital part of the community like you find in Old World Europe," said Welch, who co-leads Belgium brewery tours to stay tethered to a historic beer tradition. "Our typical customer wants to connect with the people who make and serve their beer. They want to know where their food and drinks come from, how they are made, and who made them. This is how we lived for centuries. Now artisans are back."
---
[Top image]: Matt Swenson '91 displays artisan creations on the Minnesota Art Truck.