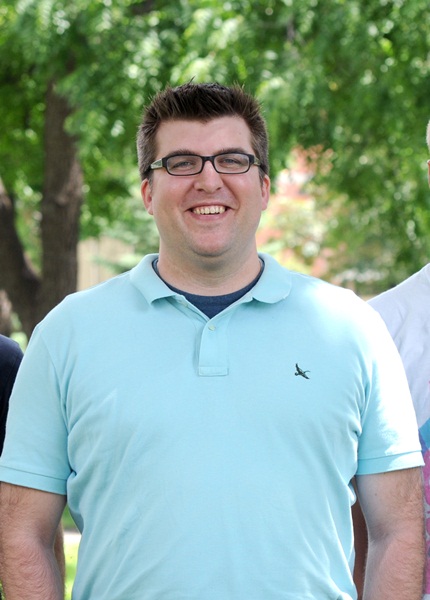 Education
B.S., Creighton University, Chemistry and Philosophy, 2005
M.S., University of Pennsylvania, 2007
Ph.D., University of Minnesota, Organic Chemistry, 2011
Research Interests
Development of new synthetic methods and reagents particularly with transition metals.
Synthesis of biologically active natural products and exploring the applications at the interface of chemistry and biology.
Developing industrial partnerships to collaborate on ongoing projects with organic chemistry questions.
Developing collaborations both nationally and internationally on organic chemistry projects.
Teaching Interests
Developing an interactive approach to teaching organic chemistry with the use of peer-led interactive discussion groups to allow for greater material retention.
Mentoring undergraduate majors in preparation for graduate school and professional schools in both a laboratory and classroom setting.
Developing upper-level laboratory and classroom courses focusing on group work and advanced instrumentation techniques aimed at preparing majors for careers in all chemical fields.