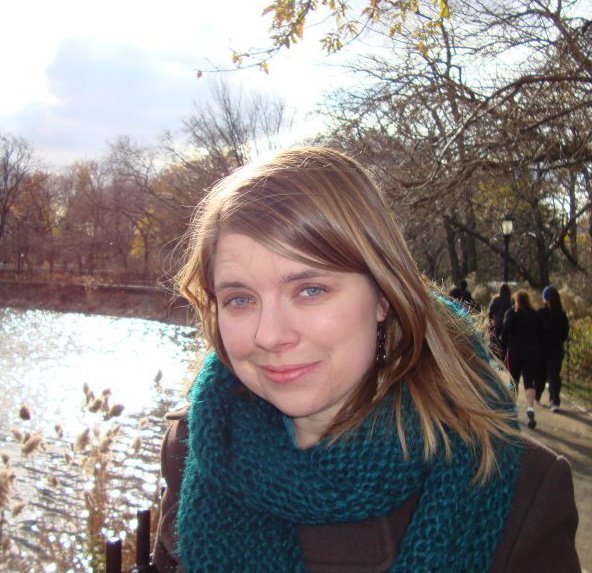 Adriane Brown is Assistant Professor and Director of Gender, Sexuality, and Women's Studies (GSWS) and Director of the Women's Resource Center. All three of her degrees are in GSWS, and she deeply values the interdisciplinary, intersectional modes of inquiry which characterize the field.
Her research interests lie at the intersections of youth studies, media studies, and subjectivity theory. Her doctoral dissertation research focused on teenage girls' self-representations in digital spaces, including MySpace, bulimia support message boards, and Taylor Swift fan forums. Parts of the dissertation have been published in Signs: Journal of Women in Culture and Society and Introducing the New Sexuality Studies (3rd edition).
She is finishing a book manuscript about gender and race in high school policy debate. The project utilizes three years' worth of ethnographic and interview data gathered in the Minnesota high school policy debate community to examine the tension between community members' frequent professions of feminist and anti-racist beliefs and the persistence of sexist and racist practices at debate tournaments, in social spaces, at debate camps, and in online environments.
Her current research project examines the significance of gender and race in cosplay at multiple fan conventions, including Comic-Con International, C2E2, and GeekGirlCon.
Adriane teaches a wide variety of courses, including:
Popular Culture, Race, and Sexuality
Girls, Culture, and Identity
Introduction to Gender, Sexuality, and Women's Studies
Global Perspectives on Gender and Sexuality
Margins as Center: Feminist Theory
Senior Seminar
Adriane is also affiliated with Augsburg's new Youth Studies minor and will be teaching YST 320: Working with Children and Youth in spring 2018.