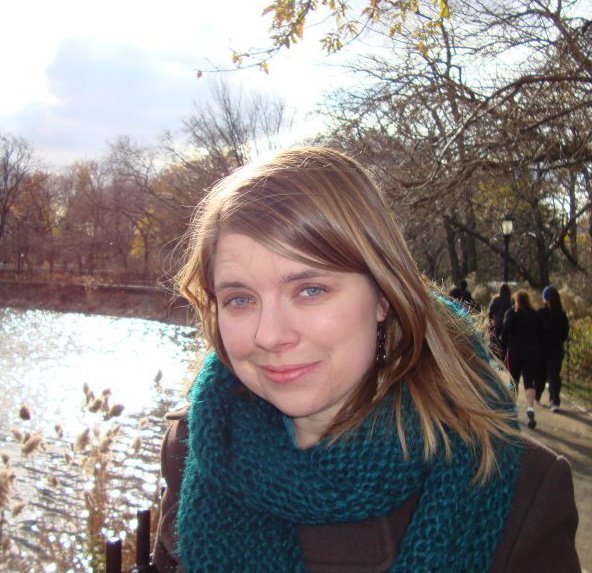 Adriane Brown is Assistant Professor and Director of Women's Studies and Director of the Women's Resource Center. She is proud to note that all three of her degrees are in Women's Studies and fully believes in the value of the interdisciplinary, intersectional modes of inquiry which characterize Women's Studies as a field.
Her research interests lie at the intersections of girlhood studies, media studies, subjectivity theory, and life narrative theory. Specifically, she is interested in the ways that teenage girls present themselves in different digital contexts through the matrix of gendered, racial, and sexual norms. Past research projects have included an examination of queer girls' MySpace pages, a discussion of idealized American girlhood on Taylor Swift fan forums, and an analysis of pro-bulimia websites. She is especially interested in using multiple methods of inquiry, including semiological analysis, textual analysis, autoethnographic blogging, and instant messenger (IM) interviews with girls.
As an instructor, she particularly enjoys using media as a way to both provoke conversation and illustrate the everyday ways that ideas about gender, race, and sexuality enter our lives. She believes that critical media literacy is one of the most important skills a student can develop, and she makes it a central focus of every class that she teaches. In the 2013-2014 academic year, she will be offering a topics course titled Popular Culture, Race, and Sexuality, which will give students many opportunities to dissect Nicki Minaj music videos.
When she's not at Augsburg, Adriane enjoys coaching policy debate at Edina High School, watching anything starring Tina Fey or Amy Poehler, and spending time with her partner and her four-year-old son.