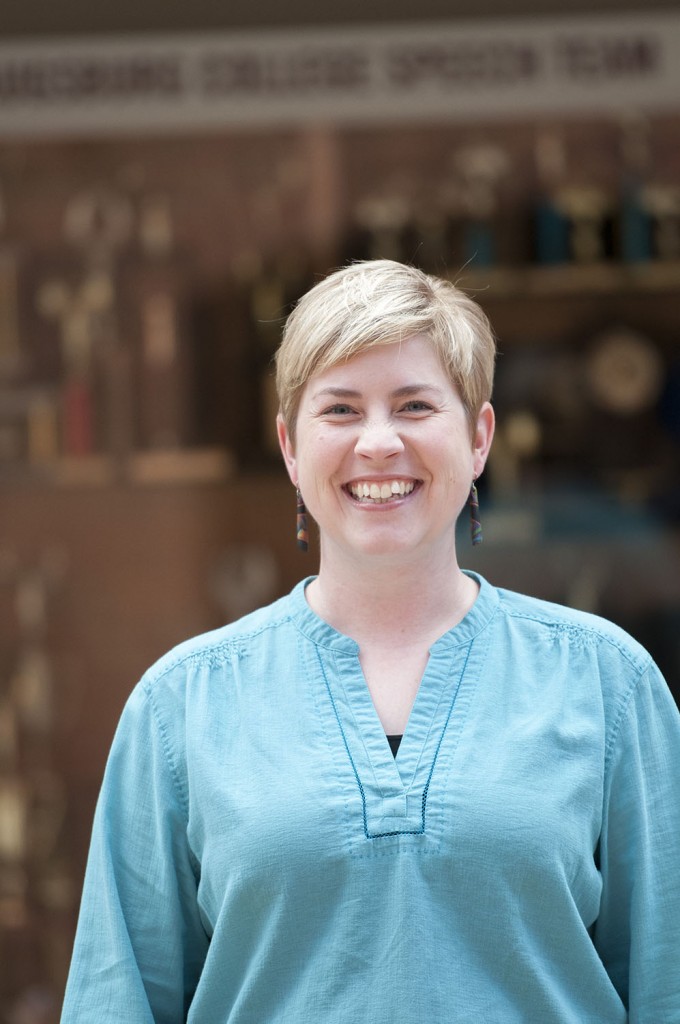 My favorite communication-ism is "You cannot not communicate." I think that one sentence provides an excellent introduction to what it means to study communication. Even when we are not trying to communicate, other people perceive and evaluate the messages that we send. But communication is bigger than what happens between two people. Communication studies looks at messages of all kinds, from interpersonal messages, to media messages, to corporate messages, and everything in between. Communication happens anytime someone is trying to be understood, anytime a company is trying to persuade you to buy a product, anytime you are fighting with your best friend, anytime you hear a public service announcement, and anytime you are listening to speech from your local political representative.
At Augsburg, I have the great pleasure of teaching a variety of communication classes including public speaking, small group communication, introduction to communication studies, and environmental communication.
I grew up in a small town in North Dakota and attended North Dakota State University in Fargo for both my undergraduate and graduate work. My graduate studies focused on environmental communication and my dissertation examined the rhetoric of ethanol. I do consider myself an environmentalist, and I love to sit and talk about anything related to the environment. I also love to talk about television shows and food, but that has less to do with my education and more to do with recreation.
I encourage anyone interested in Augsburg or the Communication Studies Department to call or email me. If I can not answer your questions, I will find someone who can!
Education
B.S. Speech and Mass Communication, NDSU
Ph.D. Communication, NDSU