Jacqueline R deVries
Professor and Director of General Education
Memorial Hall 114A
CB 24
612-330-1193
devries@augsburg.edu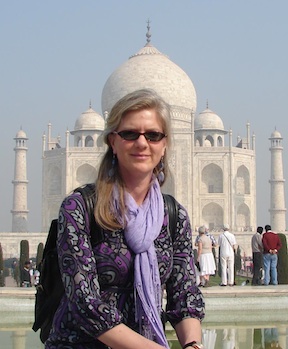 Jacqueline deVries specializes in modern European and British social and cultural history. She currently serves as Director of General Education at Augsburg.
Her research focuses on the history of feminism and the social history of religion. Her most recent book Women, Gender and Religious Cultures in Britain, 1800-1940 (co-edited with Sue Morgan of Chichester University, UK) was published by Routledge in 2010 and her essays have appeared in a number of journals and collections, including Feminist Studies, History Compass, and Karen Offen, ed. Globalizing Feminisms to 1945 (Routledge, 2010.) She is completing a book for Palgrave-Macmillan tentatively titled Women, Religion and Social Change, 1795-present, as well as a critical biography of Mary Scharlieb (1845-1930), an Anglo-Catholic author of sex education tracts and one of Britain's first female gynecological surgeons. With support from Augsburg's Undergraduate Research Office (URGO), she has engaged students in various aspects of her research. In summer 2013, Heidi Heller worked with her on a project titled "The Creation of Gynecological Knowledge in Early 20th century Great Britain." She is also co-author (with Cheri Register) of Westminster Presbyterian Church's sesquicentennial history, A Living Faith (2007).
As Director of General Education, she has launched efforts to improve the University's writing-across-the-curriculum program, strengthen the teaching of civic engagement, clarify the core learning outcomes, and develop the University's assessment of student learning. Between 2000 and 2009, she served as chair of the History department, and between 1997 and 2001 she chaired the Women's Studies Program and Women's Resource Center. Committed to the internationalization of the curriculum, she is currently serving on the search committee for the new Dean of International and Off-Campus programs. She has also led several study-abroad trips to Nicaragua, Germany, Poland, France, and the Czech Republic.
Her interest in strong historical pedagogy led her to write the Instructor's Resource Manual for the best-selling western civilization textbook, McKay, Hill, Buckler, et al., A History of Western Society, 10th edition (Bedford / St. Martin's, 2010) and to coordinate a week-long summer seminar for teachers of AP European history between 2005 and 2011.
Education
B.A. Calvin College
M.A. University of Illinois-Urbana
Ph.D. University of Illinois-Urbana