Relational Skills for Bridging Divides
In this climate of political polarization, people with differing perspectives and opinions struggle to engage in productive conversation. We tend to be quick to defend or demonize, deepening the divide that exists in the American people. Even when we want to reach out to those with different perspectives, we often don't know how.
May 7, 2018, 1:30-3:30 p.m. | Marshall Room, Christensen Center
This workshop offers a sampling of two different strategies to engage more productively. The first hour will be devoted to learning some of the skills developed by Better Angels for listening and speaking in difficult conversations. In the second hour we'll put those skills into practice with a deliberative dialogue on How to Prevent Mass Shootings in the United States.
This event is free and open to the public. Register here to participate.
As participants in this workshop you will be the first to be invited to a full-day seminar on these themes and practices will be offered on November 3, 2018.
---
Public Mission: Lessons from the EAST Program
The Sabo Center's Public Mission series will feature presentations and conversations on our institutional public purpose and the ways in which we work toward it. At this first Public Mission event, Audrey Lensmire, Associate Professor of Education, presents key lessons from the East African Student to Teacher program and explores how these lessons might apply to other diversity and inclusion efforts at Augsburg University.
Wednesday, March 28th
12:00-1:00pm
Oren Gateway Center 100

Since 2013 the EAST Program has been awarding full tuition scholarships to people of East African descent who wish to become licensed K-12 teachers. Funded by the state of Minnesota, EAST is nationally recognized for its efforts to diversify the teacher workforce. EAST's success can be attributed to the committed and collaborative efforts by diverse stakeholders across campus and the local community.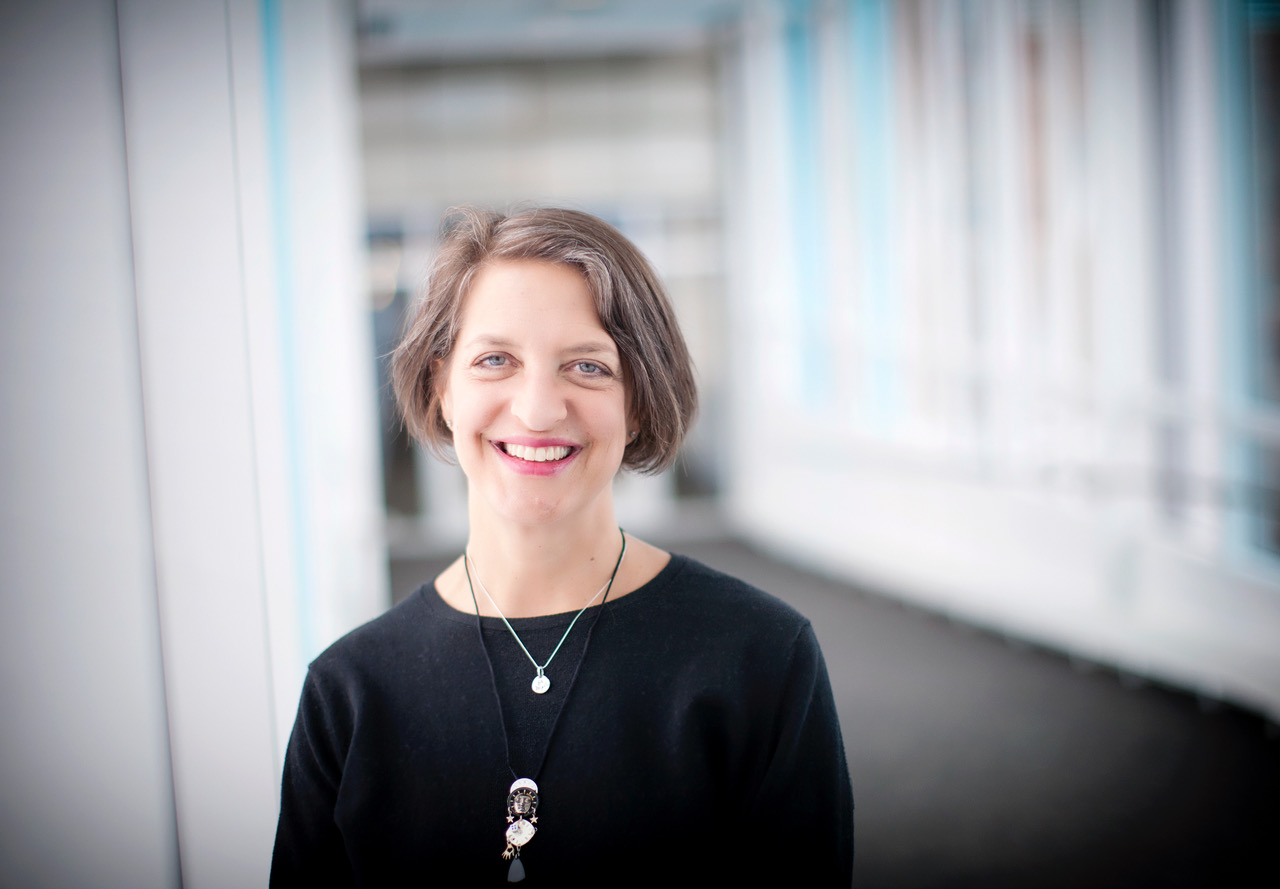 ---
MARTIN OLAV SABO SYMPOSIUM
Are the "Nones" Done with Civic Engagement?
Organizing the religiously unaffiliated in today's climate of polarization.
This 
symposium
 features an address by Phil Zuckerman, professor of sociology and secular studies at Pitzer College in Claremont, California, with responses by Jacqui Frost and Evan Stewart of the University of Minnesota.
A panel of community organizers and elected officials, moderated by Penny Edgell, will follow the address.
Wednesday, February 28th
6:00-8:00pm
Hagfors Center for Science, Business, and Religion
This event is free and open to the public.
---
Sabo Fellow Presentation
Rep. Frank Hornstein on the Use of Holocaust and Nazi Comparisons in American Politics
November 29, 2:00-3:00 p.m. | Riverside Room, Christensen Center | Augsburg University
In the last several years we have seen an increase in the use of Holocaust and Nazi comparisons in American politics. Rep. Frank Hornstein (DFL, MN House District 61A) spent the last year examining the issue of Nazi and Holocaust analogies in American politics as a Sabo Fellow with the Sabo Center for Democracy & Citizenship. To explore this topic more, the Sabo Center for Democracy & Citizenship partnered with Rep. Hornstein to host a presentation and discussion entitled, "The Use of the Holocaust and Nazi Comparisons in Contemporary American Politics." The event was moderated by Rep. Hornstein and featured a presentation and conversation with Dr. Gavriel Rosenfeld, Professor of History at Fairfield University. Watch the presentation on YouTube.
---
MARTIN OLAV SABO SYMPOSIUM
Election 2016: From Lines in the Sand to Governing Together?
Martin Sabo once said that the most important quality in an elected official isn't how well they speak but how well they listen. At this symposium, panelists will consider how to come together to get this done in a climate of divisive politics.
Panelists:
Former United Senator, David Durenberger
Minnesota House District 65A Representative, Rena Moran
Minneapolis Ward 5 City Council Member, Blong Yang
Star Tribune editorial writer and columnist, Lori Sturdevant (moderator)
Tuesday, October 25th
7:00-8:30pm
Hoversten Chapel, Foss Center
This event is free and open to the public.
---
Martin Olav Sabo Symposium
Climate Change After Paris: How do we Get There?
March 8, 2016, 7:00-8:30 p.m. | Hoversten Chapel, Foss Center
This panel discussion will focus on practical action to be taken after the 2015 Paris Climate Change Conference. Panelists include: Ellen Anderson, Executive Director, Minnesota Energy Transition Lab; Ann Hunt, Environmental Policy Director, City of St. Paul; and Amy Fredregill, Resource Planning and Strategy Manager, Xcel Energy. Tom Berg will moderate.
This event is free and open to the public.
---
Tom SenGupta Forum: The Language of Race and Minnesota Nice
The Tom SenGupta Forum aims to create inclusive places with opportunities for learning and sharing of ideas which inspire ordinary citizens to reclaim our moral compass and reshape our world. This, our first public forum, is an opportunity to talk and learn about the legacy of slavery and its impact on society today. Please join us.
Thursday, February 25
4:00-5:30pm
Cedar Commons
2001 Riverside Avenue, Minneapolis
This event is free and open to the public
---
Segregation now, segregation forever?
61 years after the Brown v. Board of Education case, schools across the United States are more segregated than ever, including here in the Twin Cities. But research tells us that separate does not mean equal. Instead, separate often means that low-income students of color are concentrated in schools where the level of need is high, and the resources are sparse.
A new lawsuit, filed in Minneapolis in November 2015, aims to change this, by requiring the state of Minnesota to re-prioritize integration as a solution to educational disparities. Join us for a panel to discuss historical context and patterns that brought us to where we are now, the proposed law suit, and whether or not this lawsuit is a solution we've been seeking for 61 years to end unequal opportunity.
How do we make integration a requirement in the era of school choice?
Thursday, January 14th
6:30-8:30pm
Christensen Center, East Commons (second floor)
This event is free and open to the public
The event is co-hosted by the Sabo Center for Democracy and Citizenship, The Neighborhood Bridges Program, Act for Education and Million Artist Moment
---
The Inner Work of Radical Compassion:
Transforming Difficult Emotions
Monday December 7th | 4:30 p.m. – 6:00 p.m. | Hoversten Chapel
This workshop is for persons who seek to deepen their skills and capacities for practicing engaged compassion. It is ideal for students, social justice activists, teachers, ministers, and anyone who seeks practical training in compassionate living. The workshop will offer a mixture of presentation, creative exercises, and discussion focused on understanding and transforming difficult emotions that often arise in interpersonal relationships and social actions that confront injustice.
Individuals who attend the workshop will:
Develop skills for self-compassion
Learn how to identify and transform difficult emotions (rage, depression, fear, disgust, etc.)
Learn how to participate in social actions that confront injustice from a grounded place of love  rather than from reactive anger or resentment
Increase individual capacity to heal suffering in self, others, and institutions
Develop a technique for relating to oneself, friends, family members, strangers, perpetrators, and    even 'enemies' with genuine compassion.
Mark Yaconelli is the Co-Founder of The Center for Engaged Compassion where he served as the Program and Formation Director. Mark is a veteran retreat leader, author, storyteller, and community activist. He currently serves as the Executive Director of The Hearth Community in Ashland, Oregon.
---
Michael J. Lansing reads from Insurgent Democracy
November 12, 2015, 7:00-8:30 p.m. | Magers & Quinn Booksellers, 3038 Hennepin Avenue, Minneapolis.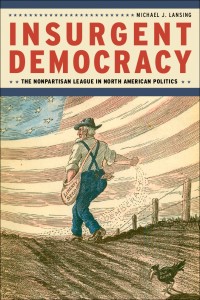 Insurgent Democracy offers a new look at the Nonpartisan League and a new way to understand its rise and fall in the United States and Canada. Lansing argues that, rather than a spasm of populist rage that inevitably burned itself out, the story of the League is in fact an instructive example of how popular movements can create lasting change. Depicting the League as a transnational response to economic inequity, Lansing not only resurrects its story of citizen activism, but also allows us to see its potential to inform contemporary movements.
---
Martin Olav Sabo Symposium: Economics and the Environment
A conversation about Pope Francis's Encyclical

October 27, 2015, 7:00-8:30 p.m. | Hoversten Chapel, Foss Center
Rev. Mark Hanson, former Presiding Bishop of the Evangelical Church of America, and Dr. Frances Homans, Professor of Applied Economics and Agricultural Education at the University of Minnesota will offer their reflections on Pope Francis's encyclical, "Laudato Si, On Care for our Common Home", then participate conversation moderated by Tom Berg.
---
Fostering Cognitive Development Through Civic Agency
May 20, 2015, 9:30-3:30 p.m. | Kennedy 303/305
A growing body of literature suggest that students develop grit, resilience, and self-directed action by working for constructive social change. This symposium provides a new lens on student success by bringing into dialogue two academic fields: cognitive science research on executive function and the theory and practice of civic agency.
Introduction: Defining Our Terms
How is "civic agency" different from "civic engagement" or "civic service"? Elaine Eschenbacher, Director, Sabo Center for Democracy and Citizenship; What is Executive Function? Phil Zelazo, the Nancy M. and John E. Lindahl Professor of Child Development, University of Minnesota
Dialogue: Fostering Cognitive Development Through Civic Agency
Moderated discussion between Stephanie Carlson, Professor and Director of Research, Institute for Child Development, University of Minnesota; and Harry Boyte, Senior Scholar in Public Work Philosophy, Sabo Center for Democracy and Citizenship. Featuring a panel of citizen young people and moderated by Peg Finders, Professor and Chair, Department of Education, Augsburg
---
Democracy's Education – Taking the Future in Our Hands
Presented by the Sabo Center for Democracy and Citizenship and the Augsburg Education Department
March 31, 2015, 4:00-6:00 p.m. | East Commons, Christensen Center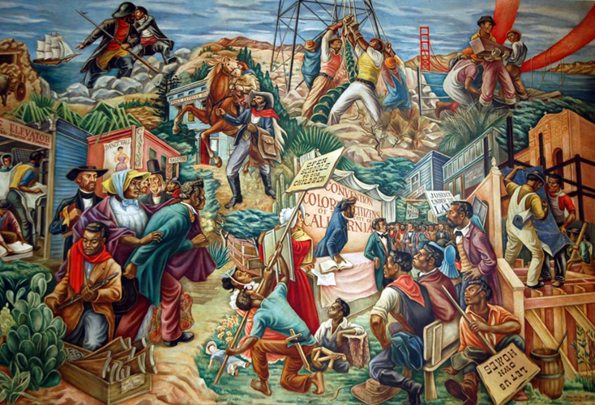 Augsburg's Department of Education and Sabo Center for Democracy and Citizenship invite you to a celebration of Democracy's Education, the new book collection edited by Harry C. Boyte, Senior Scholar of the Sabo Center for Democracy and Citizenship.
This event will feature Special Education at Augsburg and its partners as outstanding examples of equipping students to change the world of work as civic innovators and citizen leaders.
---
Martin Olav Sabo Lecture Featuring: Minnesota Secretary of State, The Honorable Mark Ritchie
Presented by the Sabo Center for Democracy and Citizenship and the Humphrey School of Public Affairs
December 17, 2014, 5:30-7:00 p.m. | Cowles Auditorium, Humphrey School | University of Minnesota
---
Martin Olav Sabo Symposium: Minnesota Secretary of State Debate
In partnership with the League of Women Voters Minnesota, the Sabo Center hosted a debate of the four candidates for Secretary of State one week before the election.
October 28, 2014, 7:00-8:30 p.m. | Hoversten Chapel, Foss Center
At this forum Steve Simon (DFL), Dan Severson (R), Bob Helland (I) and Bob Odden (L) debated on topics ranging from Voter ID, military participation in voting, expanded and improved business services, and early voting.
Click here to view a video of this event.
---
Martin Olav Sabo Symposium: Building the Society We Want, How Will We Get There?
A conversation on society, culture, and the economy with Mitch Pearlstein, president of the Center of the American Experiment, and Dane Smith, president of Growth and Justice.
March 25, 2014, 7:00-8:30 p.m. | Hoversten Chapel, Foss Center
MITCH PEARLSTEIN
Pearlstein, PhD, is founder and president of Center of the American Experiment, a nonpartisan, tax-exempt, public policy and educational institution which brings conservative and free market ideas to bear on the hardest problems facing Minnesota and the nation. Pearlstein served two years in the U.S. Department of Education during the Reagan and (first) Bush administrations.
DANE SMITH
Since 2007, Smith has been president of Growth and Justice, a nonpartisan policy research and advocacy organization focused on achieving a more inclusive prosperity for Minnesota, and supporting investments and policies that foster both business growth and economic justice. Smith's career includes 30 years as a journalist for the Star Tribune and the Pioneer Press, where he developed a solid reputation reporting and writing about state, local, and federal government and politics.
This Symposium was co-sponsored by the League of Women Voters Minnesota.
---
Martin Olav Sabo Symposium: Making Change Happen
A symposium on how to create policy change, drawing on advice from those with extensive experience working on climate change, the Minnesota Dream Act, and marriage equality.
November 6, 2013, 7:00 p.m. | Sateren Auditorium, Charles S. Anderson Music Hall
Three panelists will speak about their experience working for policy change.
KATE KNUTH runs the Boreas Environmental Leadership Program at the University of Minnesota's Institute on the Environment. Knuth is a citizen member of the Minnesota Environmental Quality Board and served three terms in the Minnesota House of Representatives.
JUVENTINO MEZA is a founding member of NAVIGATE, a network of immigrant youth and allies seeking to widen the path to higher education for immigrant youth. Meza recently worked as a program assistant at the Citizens League.
SENATOR SCOTT DIBBLE became the third openly gay legislator to serve in the Minnesota Legislature in 2000. After serving one term in the House, Dibble ran for State
Senate in 2002 where he is now serving in his third term.
---
Women, War and Drones: "An Afghan Woman Speaks Out" featuring Malalai Joya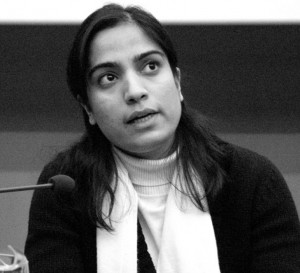 October 15, 2013, 7:00 p.m. | Hoversten Chapel, Foss Center
Malalai Joya is a human rights activist and recipient of numerous international awards. She has been called "the bravest woman in Afghanistan." She was suspended by the Afghan Parliament in 2007 for her criticism of the warlord and drug barons.
Joya is the author of, A Woman Among Warlords: The Extraordinary Story of an Afghan Who Dared to Raise Her Voice.
This event is co-sponsored by: the Department of Political Science, the Anne Pederson Women's Resource Center, and the Sabo Center for Citizenship and Learning, among other off-campus groups.
---
Martin Olav Sabo Symposium: Funding Minnesota's Future: State Government and its Partnership with School Districts and Communities
March 13, 2013, 4:00 – 5:30 p.m.  | Hoversten Chapel, Foss Center
Featured speaker:
Myron Frans, Minnesota Commissioner of Revenue
Respondents:
Sara Carlson, Mayor and former City Council member of Alexandria, Minnesota
Peggy Ingison, CFO, Minnesota Historical Society and former CFO, Minneapolis Public Schools
Video: Funding Minnesota's Future
---
Martin Olav Sabo Symposium: "Neighborhood Social Mix: What Do We Know and What Should We Do?"
Sept. 26, 2012
Special guest George Galster, Clarence Hilberry Distinguished Professor of Urban Affairs, Wayne State Univ, Detroit, spoke about issues related to neighborhood sprawl including dynamics, threshold points, and affordable housing. View the video of this presentation to learn more.
---
Festival of the Commons: Celebrating All That We Share
October 7-8, 2011
Watch this short video to learn about the Festival of the Commons