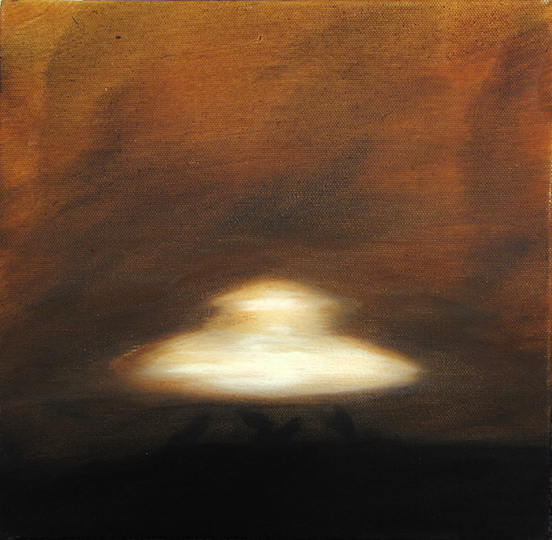 I Want to Believe
Brandon Kuehn
June 9 – August 4, 2017
Christensen Center Art Gallery
In 2015, Brandon Kuehn received the Minnesota State Arts Board Artist Initiative Grant. He traveled around the state of Minnesota documenting and creating original artwork about the state's paranormal stories, myths, legends, and more.
Artist Statement
What is the difference between what we know and what we believe?
The Hopi people of the Southwest United States believe they were seeded by Kachinas or 'Star People' in their ancient past, and their descendants look today at the sky and await their return. Similar stories influence numerous cultures, both past and present, and have given rise to thousands of "UFO Religions," around the world. I Want to Believe is a look at the iconography of the UFO phenomenon and its impact on our collective subconscious.
Artist Bio
Brandon Kuehn is an artist and educator who received his BFA from the U of M, Twin Cities, and his MFA from Lesley University College of Art and Design. In 2014 and 2016, Brandon curated The Art of Darkness: Inspired by the Paranormal, at the Banfill-Locke Center for the Arts in Fridley. He has exhibited his own artwork nationally, and in 2015, he received a Minnesota State Arts Board Grant for his work: The Paranormal Art Project www.paranormalartproject.com.