NOW by Susan Boecher
Artist Statement
The shock, fear, and disbelief one feels after receiving a cancer diagnosis is difficult to articulate. Those who have cancer or overcome it understand the vulnerability, uncertainty and emotional rollercoaster that it creates. Once diagnosed, to remember life as assumed and normal is no longer an option.
In November 2015, I was diagnosed with small cell lung cancer, a value-laden cancer that is the most fatal of all cancers. It accounts for approximately 1 in 4 cancer deaths annually and was expected to cause 158,080 deaths in 2016.
At the time, the doctors were encouraged by the size and timing of discovering the node. They suggested a possible curative outcome and prescribed an aggressive six-month treatment plan that included chemotherapy and radiation to both lung and brain. Despite their optimism my response was quite the opposite: anger, sadness, fear, disbelief, shock, confusion and an overall lack of control. Although I thought that a variety of profound experiences had taught me resiliency and mindfulness, this diagnosis was, in some sense, the most difficult because it forced an immediate examination of my own mortality and death in a manner that felt real and more imminent. Because social issues and personal experience have always inspired my creative work, I knew I had little choice but to use my diagnosis to create a new body of work.
NOW is an installation of color photographs and three-dimensional objects which presents the physical and emotional transitions I encountered during both private and public moments while in treatment and recovery. This work attempts to challenge conventional notions of cancer by presenting a perspective that is in turn personal, investigative and confrontational but also playful, positive and at times irreverent.
While a series of self-portraits simultaneously depicts horror and disbelief, other prints present the inescapable nightmares, dreams, and fantasies that have been equally pervasive. An installation of radiation masks as wall mounts, mounds of fallen hair and broken eggshells challenge the viewer to confront the harsh realities during and after treatment. Cancer fortune cookies, Wooly Willy and Magic Eight Balls, all childhood games of chance, lend a playful air and provide a less weighty perspective of cancer.
NOW challenges traditional cancer perceptions and stigmas attached to cancer with a non-traditional creative approach. It presents evocative visuals with elements of play to underscore life's uncertainty without being cathartic or overly sentimental.
A year and a half after diagnosis, I now live in three-month increments where CT scans determine my next step. As a result I have developed a profound appreciation and gratitude for time, strive to assume little and take even less for granted.
With cancer there is no looking forward or turning back, only NOW.
Bio
Susan Boecher's creative practice spans over 20 years and continues to emphasize social research and activism through community-driven photography. She established OverExposure, a media arts nonprofit that partners photographers with nonprofit groups on theme-specific photography projects.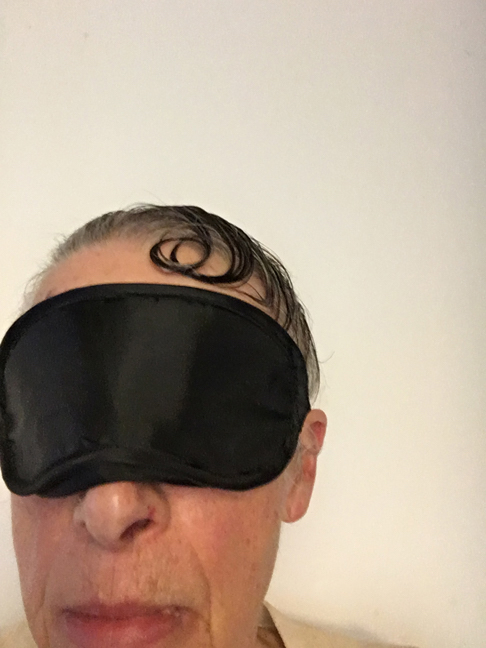 NOW
SUSAN BOECHER
June 9 – August 4, 2017
Gage Family Art Gallery
Reception: Friday, June 9, 6 – 8 p.m.
Placing her cancer interior and exterior into a creative context, NOW, is a series of photographs, sculptures, and design work that presents the physical and emotional transitions Boecher encountered during her cancer treatments in 2015. It presents a nontraditional perspective of living with cancer that is not only cathartic and direct, but also provocative, playful, and at times irreverent.
Funding for this activity is made possible by the voters of Minnesota through a grant from the Minnesota State Arts Board, thanks to a legislative appropriation from the arts and cultural heritage fund.