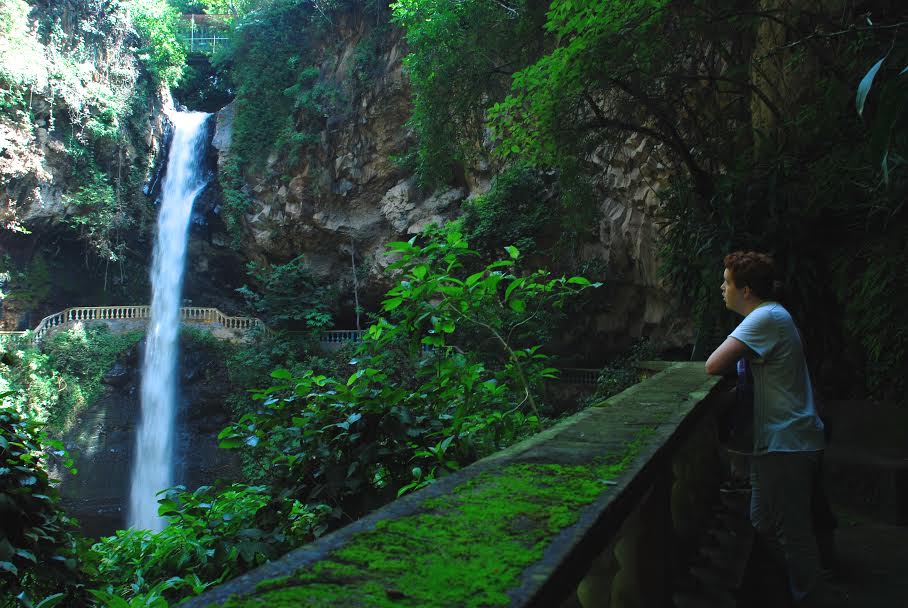 Welcome back to our weekly Cuernavaca, Mexico feature the "Cuernavaca Corner"! Today's post comes from Brittney Westgard, alumni of our Social Work program and current volunteer in Mexico. Brittney is an Augsburg College Alumni.
---
This week we explored some of the most beautiful parks, natural attractions, and outdoor locations in Cuernavaca!
Jumping right in, let's explore Jardin Borda right across the ravine from CEMAL located in downtown Cuernavaca. Jardin Borda was built in the late 1700's, in which had various uses over the years such as: a summer house, a hotel, a restaurant, and now a botanic garden. Overseen by the Department of Culture of the State of Morelos, Jardin Borda is not only a great place to relax, explore, and read, but a popular location for cultural events such as theater productions, concerts, and art exhibits.
The best things in life are free!
Chapultepec Ecological park is FREE on Sundays for students. It is a beautiful place to go for a relaxing stroll, shaded by the many native trees and plants that make up the ecological park. Want to get out on the water? They have paddle boats to rent and float across their beautiful pond. They also have a large bird habitat, spider monkey exhibit, turtles, crocodiles a petting zoo and so much more!
In our neighborhood of San Anton is one of Cuernavaca's most beautiful hidden gems, El Salto de San Anton. Less than a 15 minute walk from the school down in one of the cities many ravines is a beautiful waterfall that  cascades over 130 feet down into the ravine. This is one of the best places to take a break from city life and take in nature, with the many flowers, birds and butterflies that live in the ravine.