Multiple Semester and Summer Programs Available
Mexico is much more than a spring break destination. It is the business capital of Latin America and the United States' third largest trading partner. Improve your Spanish language skills and understanding of Mexican culture in order to communicate with and serve the largest immigrant group in the US.
Each of our unique programs at our campus in Cuernavaca follow the CGEE model of experiential learning and are community-based. Students are immersed in various Mexican realities by meeting directly with people of diverse backgrounds, gaining essential skills for future academic and professional pursuits.
Our Mexico programs include:
Program Highlights
Programs that focus on peace, justice, corporate responsibility, sustainability, and social change throughout Mexico
Intentional intercultural learning through topics such as Mexican history and politics, gender roles and sexuality, human rights, immigration, Indigenous cosmovision, and more
Both rural and urban host family stays to add to the in-depth cultural experience. When not with host families, students stay in the CGEE house, a 10-minute walk from downtown Cuernavaca, a vibrant and exciting city
Variety of Spanish-language courses, ranging from beginning to advanced levels, for each program
Complete an internship for credit
All programs in Mexico include excursions within the country (included with program costs). Experience Mexico City, Amatlan, Oaxaca, and more.*
*Please note regional travel will vary depending on program of participation and time of year.
Program Reviews and Blogs
Check out program reviews from former students at Go Abroad. We are also happy to connect you directly with program alumni. CGEE-Mexico blog posts give an on-the-ground look at life and study in Cuernavaca.
---
"This program is what you make it, and I decided to give my all – and in return, I had an amazing semester! The speakers were great and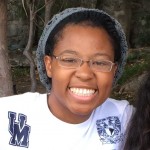 I learned a lot from them. They brought the issues to life, and made a huge impact in my life.
Cuernavaca as a destination is an amazing place to come. Very friendly people, and a lot of people are willing to help. I was on the bus and was lost, and a women started speaking English to help me. Overall rating 10/10!"
-Spring 2015 Participant (Lationa Washington, Augsburg College, Social Work Program)