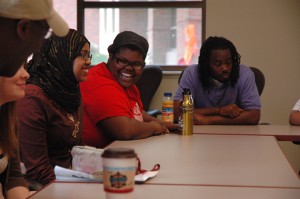 Interested in applying to the McNair Scholars Program?
We are currently recruiting for the 2017-2018 academic year. Eligible students will be at Junior status by Spring 2018 AND available to conduct full-time research Summer 2018. Sophomore STEM students may also be available, but this is determined on a case-by-case basis.
If you are interested in learning more about the program, please contact our office to schedule an informational meeting.